Creating A Legacy Through Mentorship: Mary Ellen Payne Alumni Story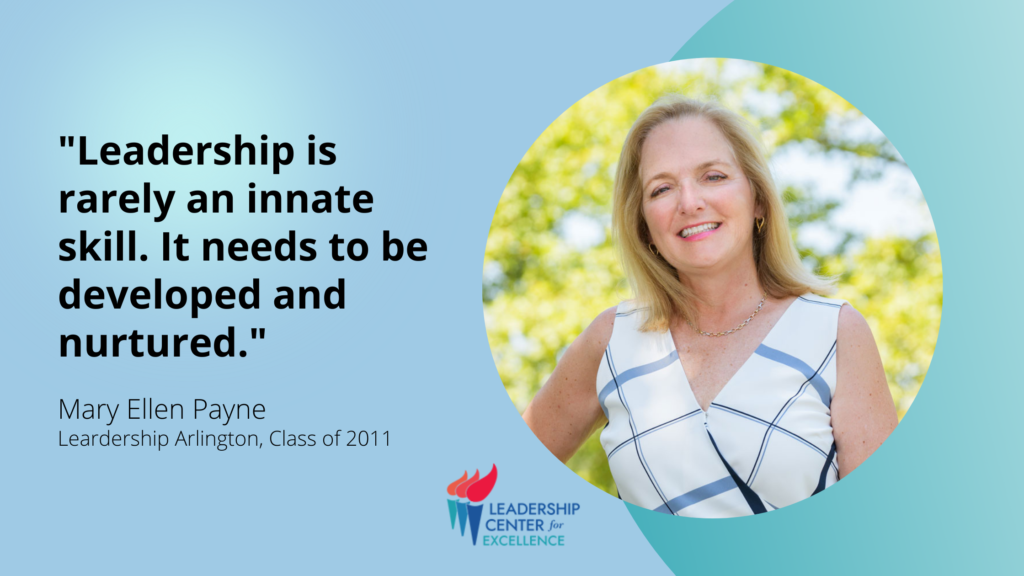 Mary Ellen Payne's (LA '11) personal and professional life has always been dedicated to mentorship and service. Although she is now retired after a successful career as an executive at Verizon, Mary Ellen has never stopped her work to serve community needs or to grow the next generation of leaders.
If you talk to Mary Ellen about her leadership roles and mentorship, she'll joke that she does it to keep herself out of trouble. What is clear is that her work has created enormous ripple effects of "good trouble" across the various places she serves. She's mentored numerous young professionals and has the attitude that you "can check out any time you like, but you can never leave" once you're under her wing. Not only does she stay in touch with her mentees, but she encourages them to support one another and provide peer mentorship as well. She's leveraged her extensive experience as a mentor in her role on the Dean's Advisory Board at the University of Delaware. Mary Ellen led the growth of their student mentorship program by 1,000% and has set a goal for all University of Delaware business students to have a mentor by their sophomore year.
One of Mary Ellen's many impactful and tremendous accomplishments has been serving on the Advisory Council that led to the launch of Volunteer Arlington's Dr. Martin Luther King, Jr. Day of Service when she served on the board of the Leadership Center for Excellence (LCE). The MLK Day of Service has grown to attract well over 1,000 individuals and families every year. It's a day of service that activates community members to think about how they can be a part of creating a "beloved community" in the vision of Dr. King. "To see that first day of service was incredible. You could really see the impact that it had and the joy that people and their families had that day because they were doing something that was meaningful. It made my heart soar because it made me realize that this is the most incredible community to live in. It's very emotional for me."
Mary Ellen knows that her leadership and volunteer roles enhance her life significantly. "I enjoy my volunteer leadership roles because they are intellectually challenging as well. I get to work on projects that are a whole lot different than selling Fios, but it's still the same tenants." She actively encourages young professionals to take on volunteer opportunities to grow personally and in their careers. "Leadership is rarely an innate skill," shared Mary Ellen. "It needs to be developed and nurtured."
"I think one of the ways to develop those skills is through volunteering," shared Mary Ellen. "You develop skills and confidence while dealing with situations and constituents perhaps different from you and broader than what you might experience in your paid job."
The Leadership Center for Excellence (LCE) is especially grateful that Mary Ellen has chosen to volunteer her time as a mentor for the Ignite Young Professionals Class of 2022. Her impact is transformational and far-reaching in every commitment that she makes. LCE is proud to count her as an alumnus and appreciates her continued service.
LCE's Ignite Young Professionals Program exposes participants to ideas, organizations, and established area leaders that can offer a space to explore personal and professional leadership development and catapult emerging leaders into situations which create value and impact.

Applications for the Ignite Class of 2023 are now being accepted and are due by Friday, May 27, 2022.