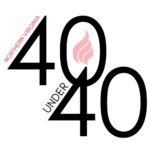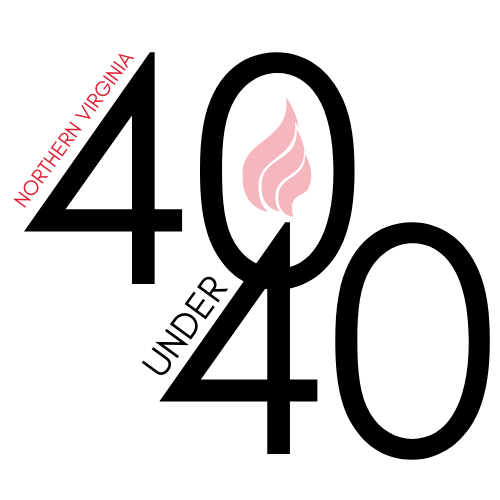 WATCH THE RECORDING OF THE 2021 NORTHERN VIRGINIA 40 UNDER 40 LIVE EVENT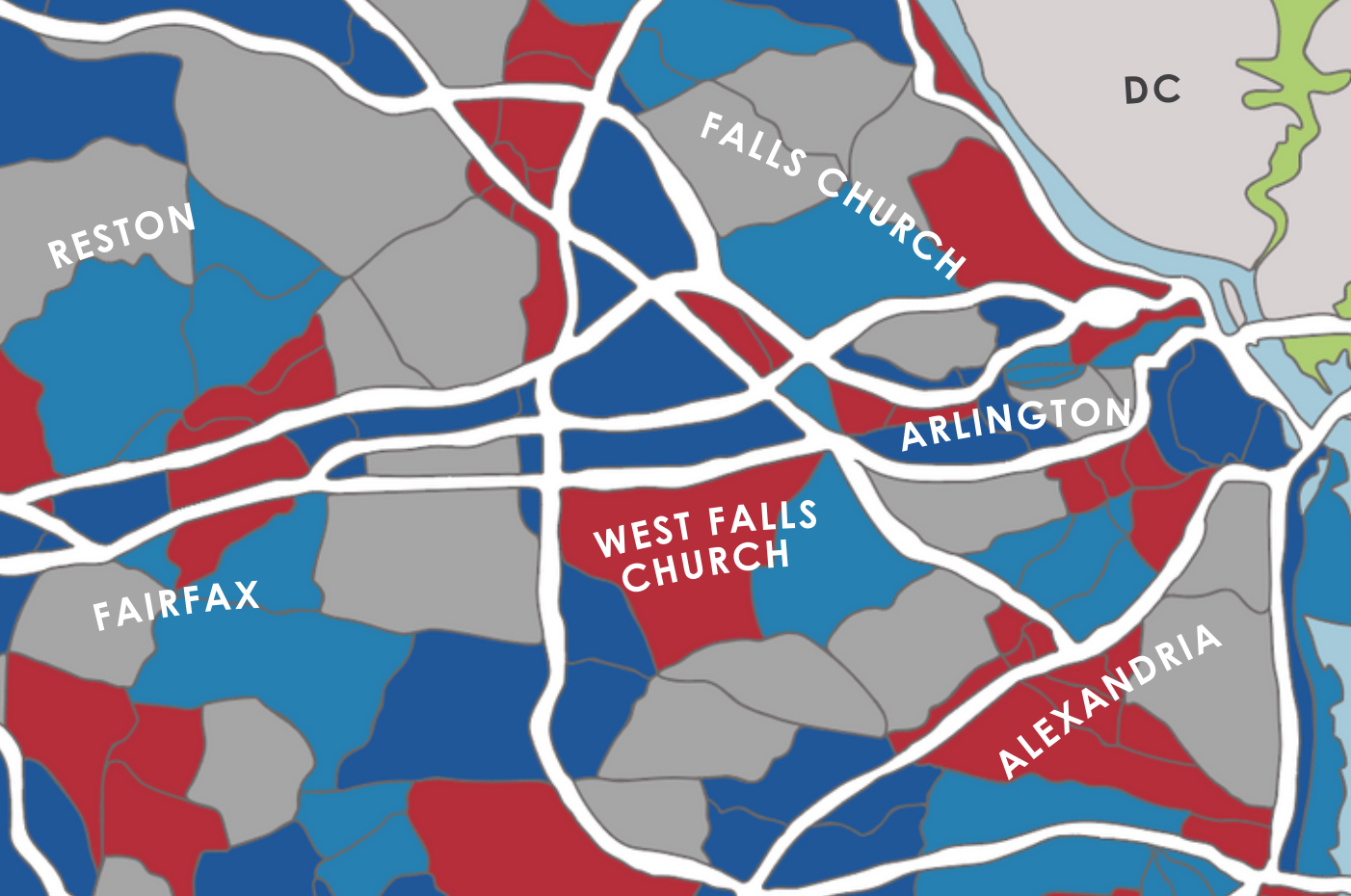 2021 Northern Virginia 40 Under 40 Honorees
Click on each image to read the honoree's biography.
Born and raised in Arlington, Adam has dedicated himself to the betterment of family life in this county. Baseball has coursed through his veins since his first game in Baltimore back in 1988. He played through his youth in the same organizations – Arlington Little League and W-L High School – he remains involved with today. He began coaching and spreading the love of the game during his high school career and hasn't stopped working since to create positive experiences for Arlington children.
Adam was elected president of Arlington Little League in September of 2005, remaining in that position for an unprecedented 16 one-year terms and counting. He leads the Board of Directors with the same passion as he does the teams he coaches. He inspires camaraderie and drive in players just as he does his fellow volunteers and coaches, and he maintains that his work has only just begun!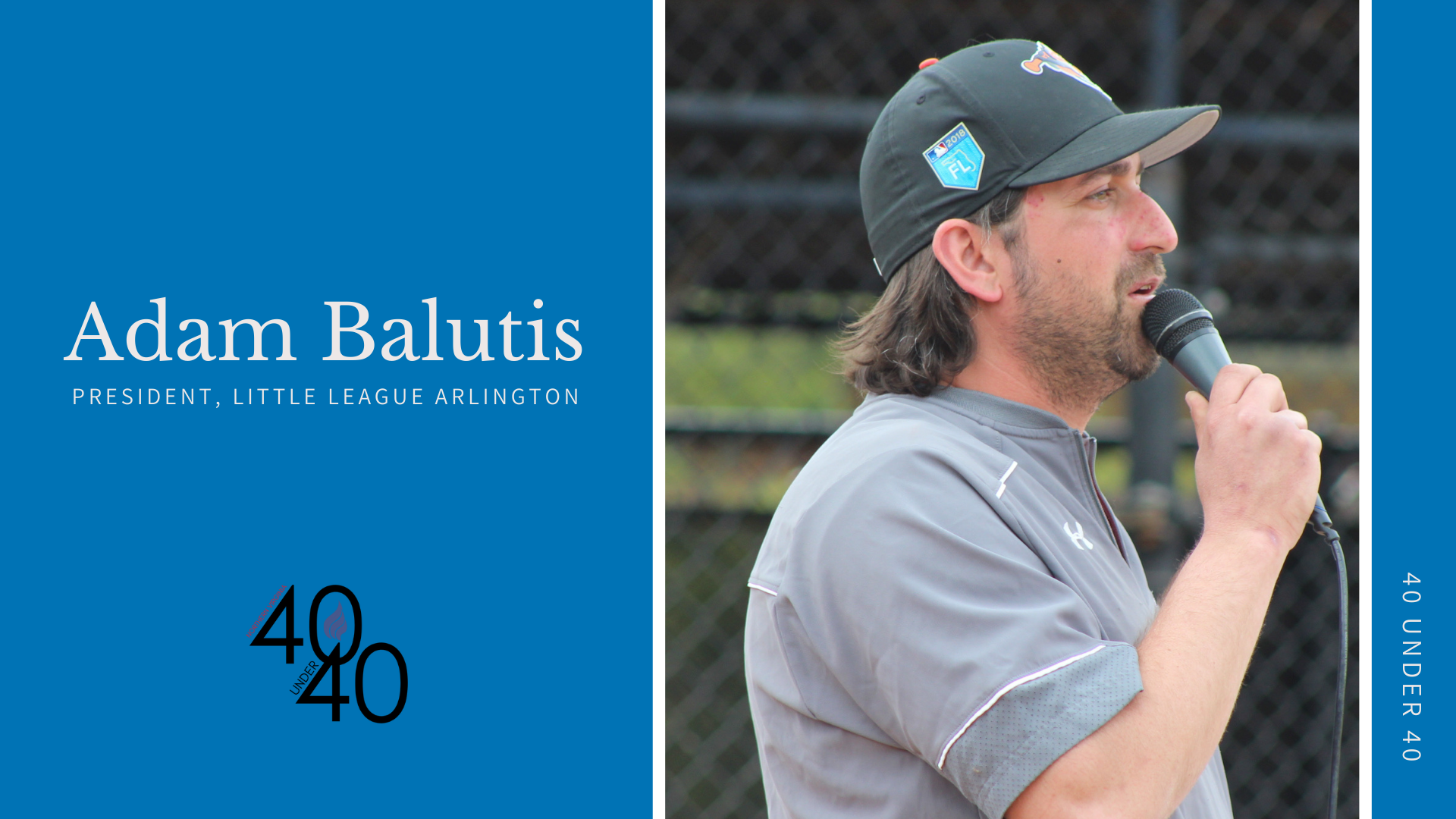 Brooke Berry has spent over 10 years working in higher education administration devoted to improving the quality of life and experience for college students. She currently serves as Marymount University's inaugural Dean of Students, Equity & Inclusion where she is responsible for student advocacy and advancing campus-wide principles of diversity, equity, inclusion, and social justice. Brooke founded the Marymount University Student Diversity, Equity & Inclusion Center, a safe space where students can make meaningful connections, learn about one another's cultures, challenge oppression, and engage in thought-provoking dialogue and programming.
Berry holds a juris doctorate from the University of Iowa and a bachelor's degree from North Carolina A&T State University. She is also very active in her community as a member of Delta Sigma Theta Sorority, Inc., The Links, Incorporated, and Jack and Jill of America. A native of Richmond, VA she and her husband James live in Chantilly with their son Carter.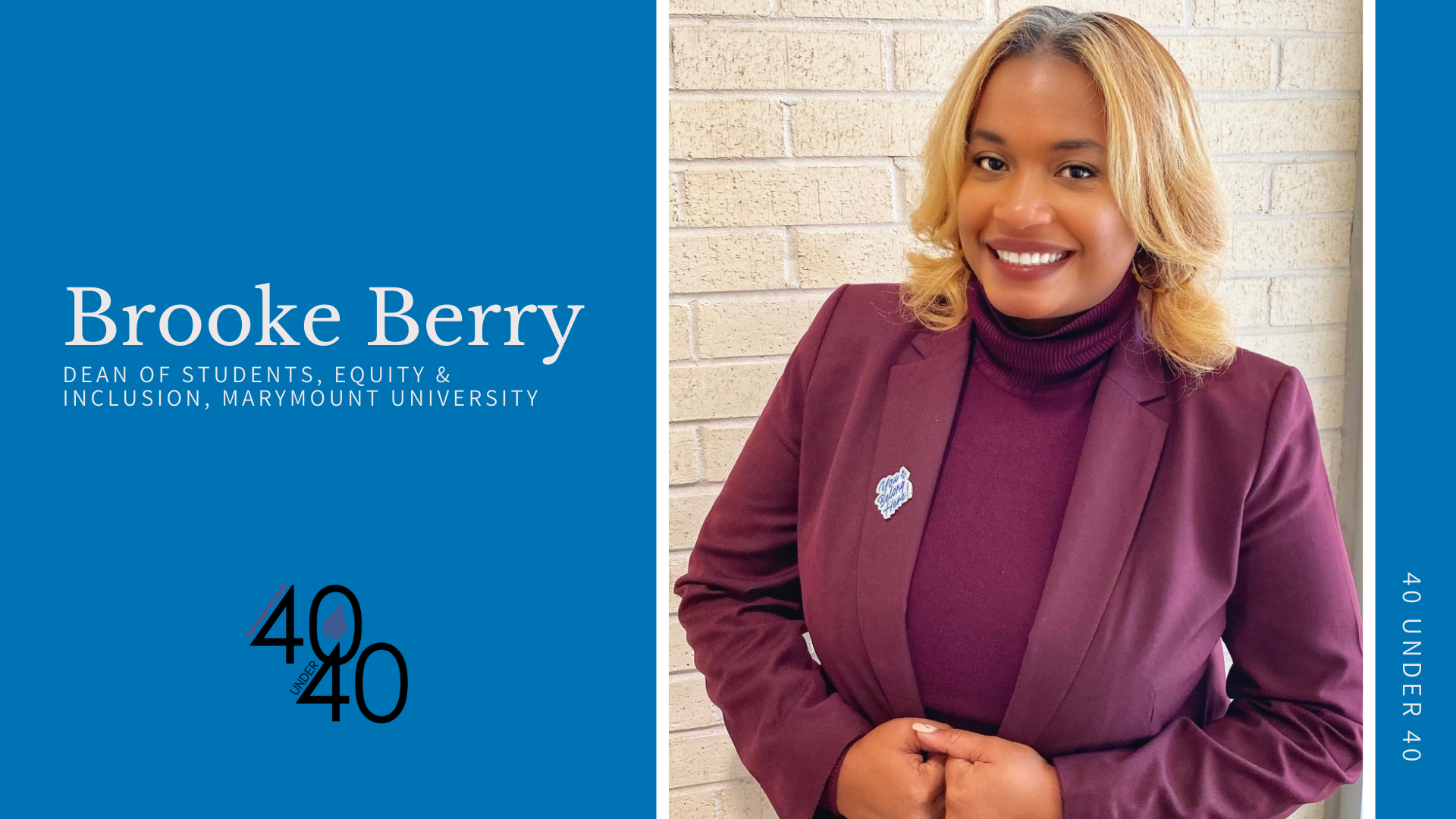 Dwayne is a Senior Manager within the CFO & Enterprise Value (EV) – Strategy and Consulting practice at Accenture. He has more than 15 years of experience in Operational Risk management, Accounting Operations, and Intelligent Automation (IA). Dwayne obtained a BA in Accounting and Public Relations from SUNY Geneseo, an MBA from the Johns Hopkins University, Carey Business School, and a Masters Degree from Shenandoah University. Dwayne is actively involved in the Washington DC Metro community as he sits on the board for the DC Coalition for the Homeless, as well as serves as an active member of 100 Black Men of America and Alpha Phi Alpha Fraternity Inc.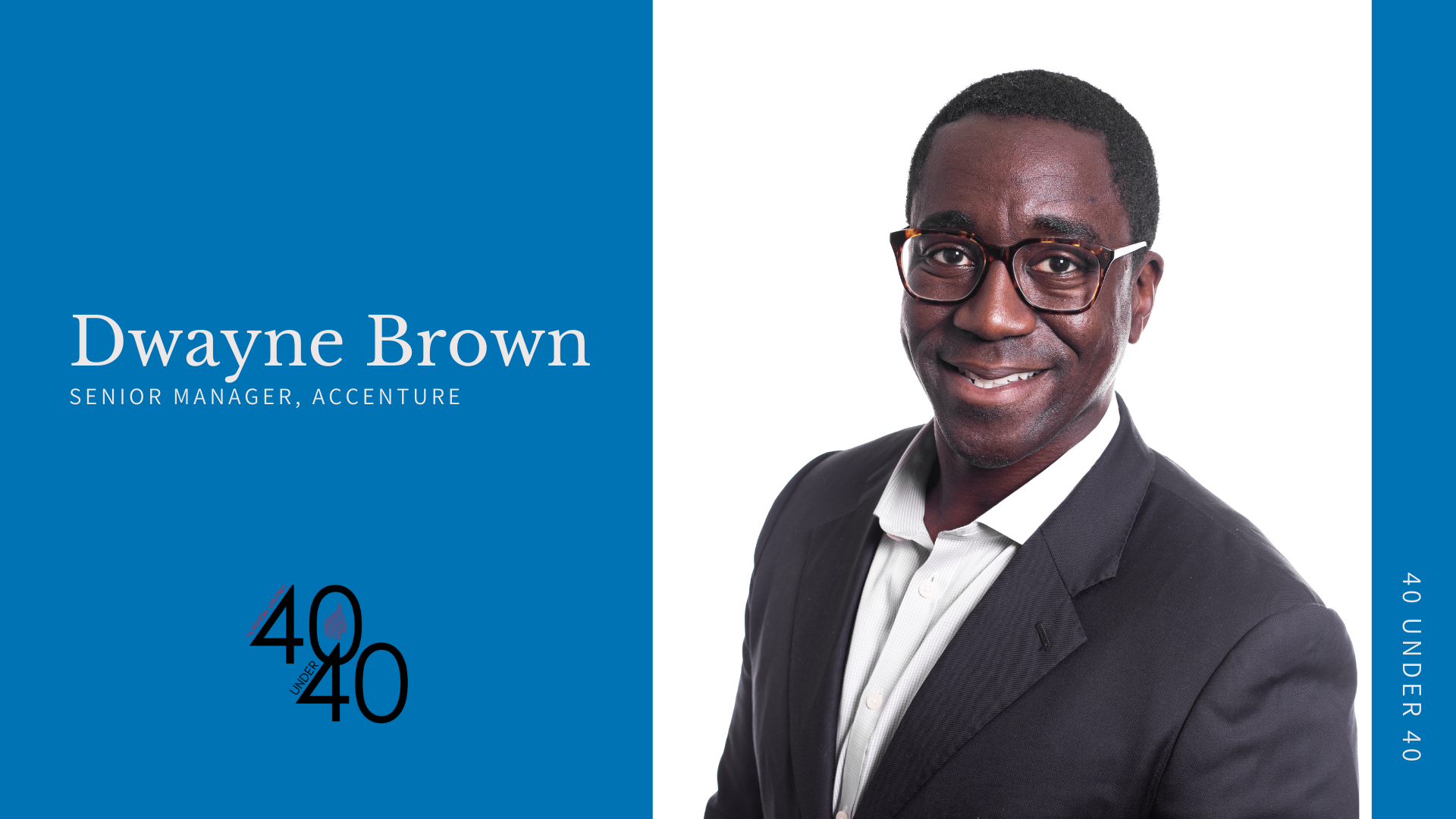 Judith Cabelli is a passionate leader committed to advancing housing affordability, social justice and racial equity. She is motivated by fairness and equity for all and the belief that access to food, housing and health care are human rights. Professionally, she serves as the Affordable Housing Development Division Director and a Racial Equity Ambassador for Fairfax County Department of Housing and Community Development. Previously, she served as Wesley Housing's Senior Real Estate Development Project Manager. She holds a Master of Public Administration from George Mason University and a BA in Criminology and Criminal Justice with a minor in Spanish from the University of Maryland. In her personal life, she is a Girl Scout troop leader, elementary school volunteer, and Board member for Congregation Olam Tikvah. She is a voracious reader and an aspiring writer. She lives in Fairfax with her husband, daughter, son and their crazy dog Lila.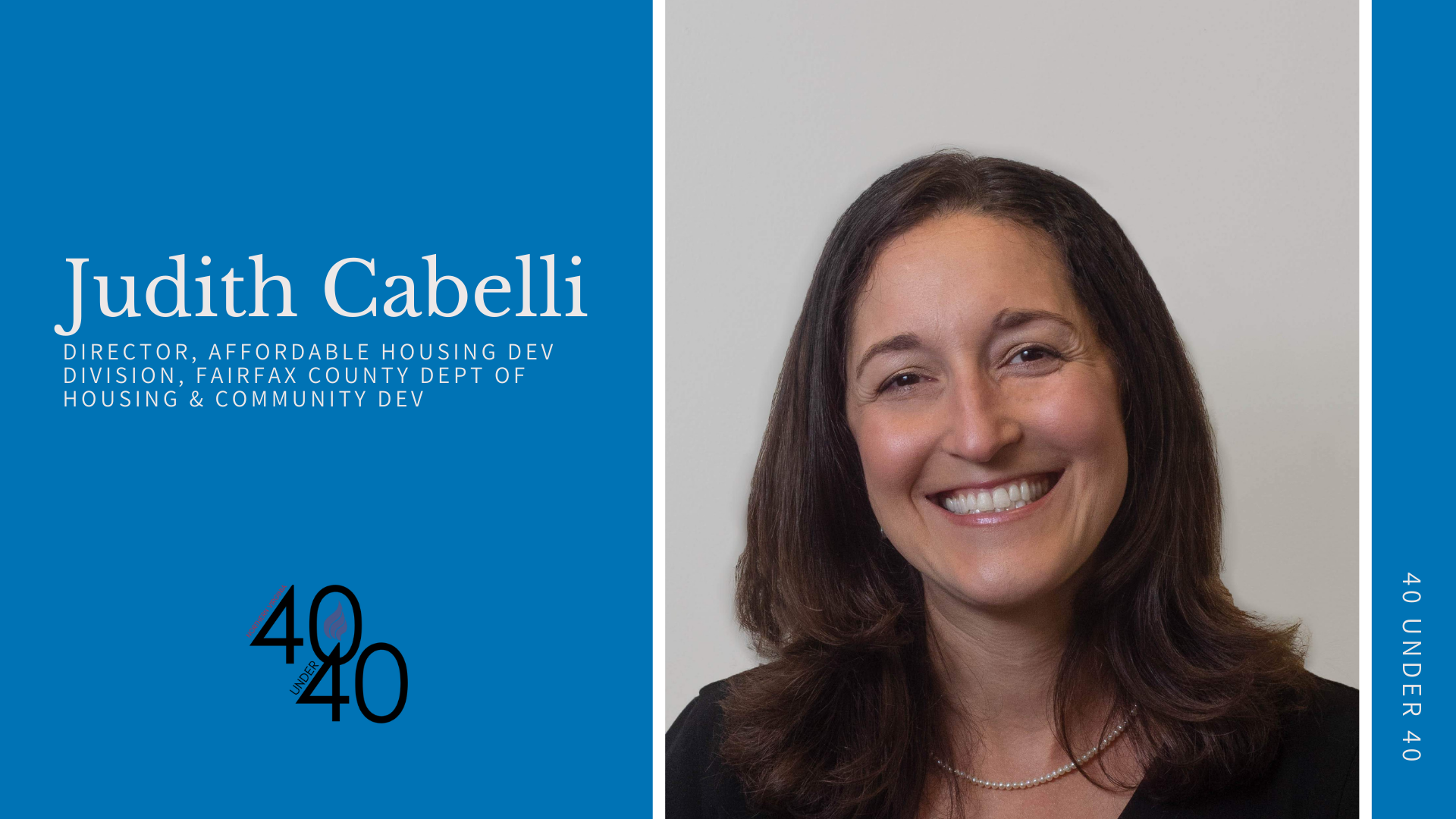 Dr. Rachel Casey is the Chief Strategy Officer and Medical Director of Gynecology for Pediatric Specialists of Virginia, a nonprofit organization providing high-quality pediatric specialty care to children in Virginia. She is a board-certified Obstetrician/Gynecologist with a Focused Practice Designation in Pediatric and Adolescent Gynecology. She holds leadership positions with the American College of Obstetricians and Gynecologists and North American Society for Pediatric and Adolescent Gynecology and is an active member of the American Association for Physician Leaders.
Dr. Casey is a passionate advocate and educator for the healthcare of women and children. This spans from educating her patients, to events in our local community to work on national healthcare initiatives. She feels truly honored to provide medical care to young women and strives to care for them on a broader level through education, advocacy, and leadership.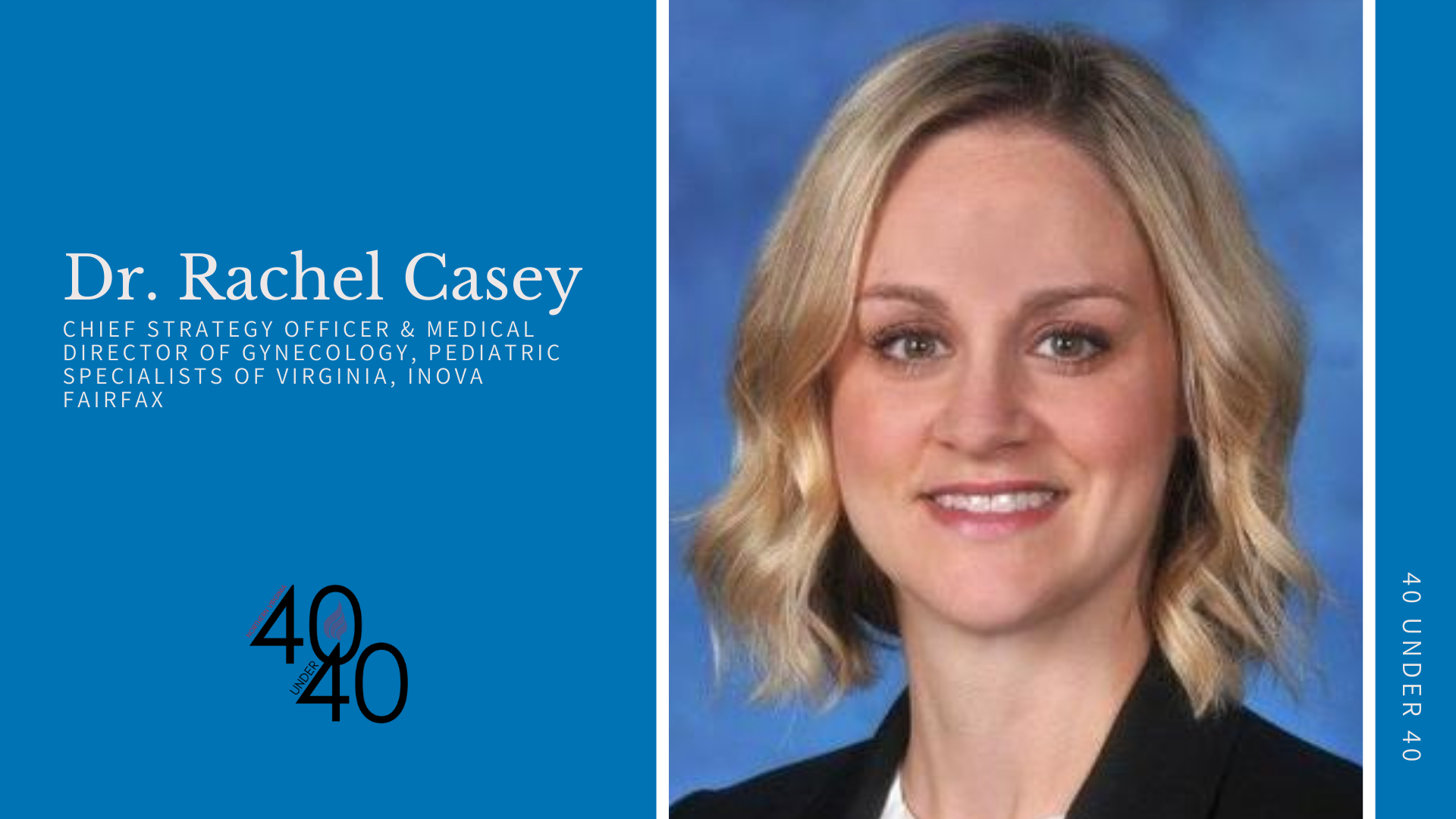 Chantée Christian is an International Best-Selling Author that brings over 15 years of management consultant experience in Program/Project Management, Organizational Change Management, and Strategic Planning. Chantée has worked with cross-functional teams and senior leaders to provide program management, mentorship, assessments, and coaching services. She has also served as an Adjunct Professor at both Prince George's Community College and George Mason University. As a certified facilitator, Chantée has developed and delivered various forms of training and engagements for a range of multileveled staff and senior government officials. Chantée earned her Master's of Business Administration from Webster University. With her experience and skills, Chantée has created a coaching and consulting company, My Best SHIFT, LLC, which empowers her to present an innovative and distinct perspective to both coaching and consulting. She hosts monthly panel conversations for Unspoken Truths of Being Black amid the current pandemic and heightened awareness of racial injustice.
Jordan L. Costen-Sumpter has obtained a Bachelor's Degree in TV Production from Howard University, a Master's Degree of Public Communications from American University and a Certificate in Nonprofit Administration and Leadership from Northern Virginia Community College. Currently he is pursuing a Master's Degree in Clinical Social Work at Catholic University of America.
To ensure he was on the forefront of advocacy and equality Jordan previously served on the Alexandria Commission on Human Rights which works with businesses, community groups and individuals to facilitate understanding of rights and responsibilities; advises City Council and the City Manager on human rights issues; and holds public hearings on specific complaints. Upon leaving this role Jordan founded Safe Space NOVA, Inc. with the notion that every child in the Northern Virginia area should have access to a safe, accepting, and supportive environment which promotes equality.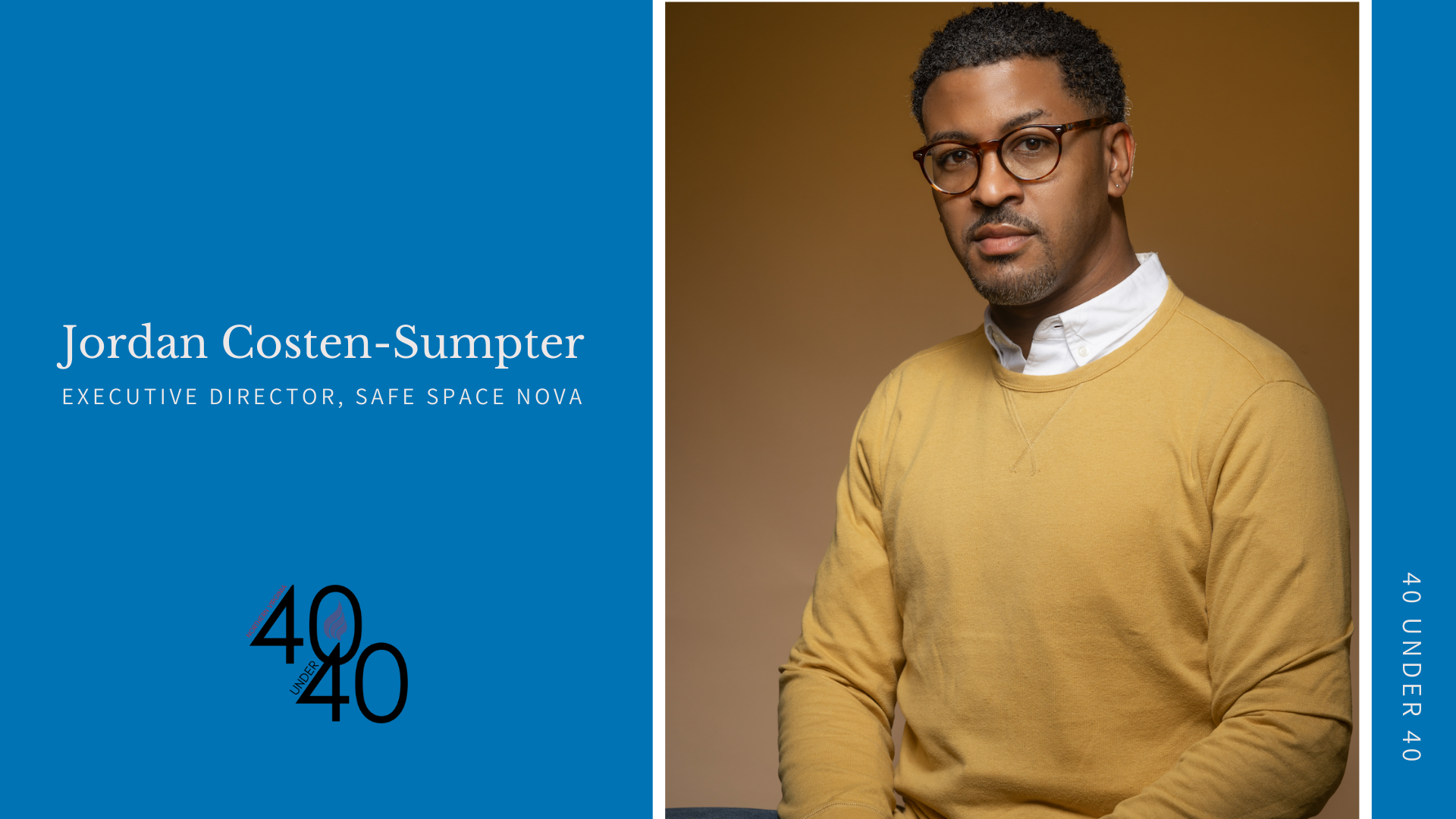 Tony Craddock, Jr. is an inspirational jazz saxophonist, composer/songwriter, and owner of the independent music label Cold Front Music, LLC. He has released three albums with music that has aired on The Weather Channel, Sirius XM Radio, Music Choice, and 70+ smooth jazz stations internationally. He has also been blessed to headline at jazz festivals and clubs; perform the national anthem for the NBA and WNBA; and share his music at churches throughout the Mid-Atlantic. Tony is a voting member of the Recording Academy and a member of the Washington, D.C. Grammy Chapter. He earned a Bachelor of Science in Atmospheric Science from Cornell University, where he was also initiated into the Alpha Chapter of Alpha Phi Alpha Fraternity, Inc. Tony believes his music is all about honoring the gifts with which God has blessed him. He currently lives in Northern Virginia with his wife and daughter.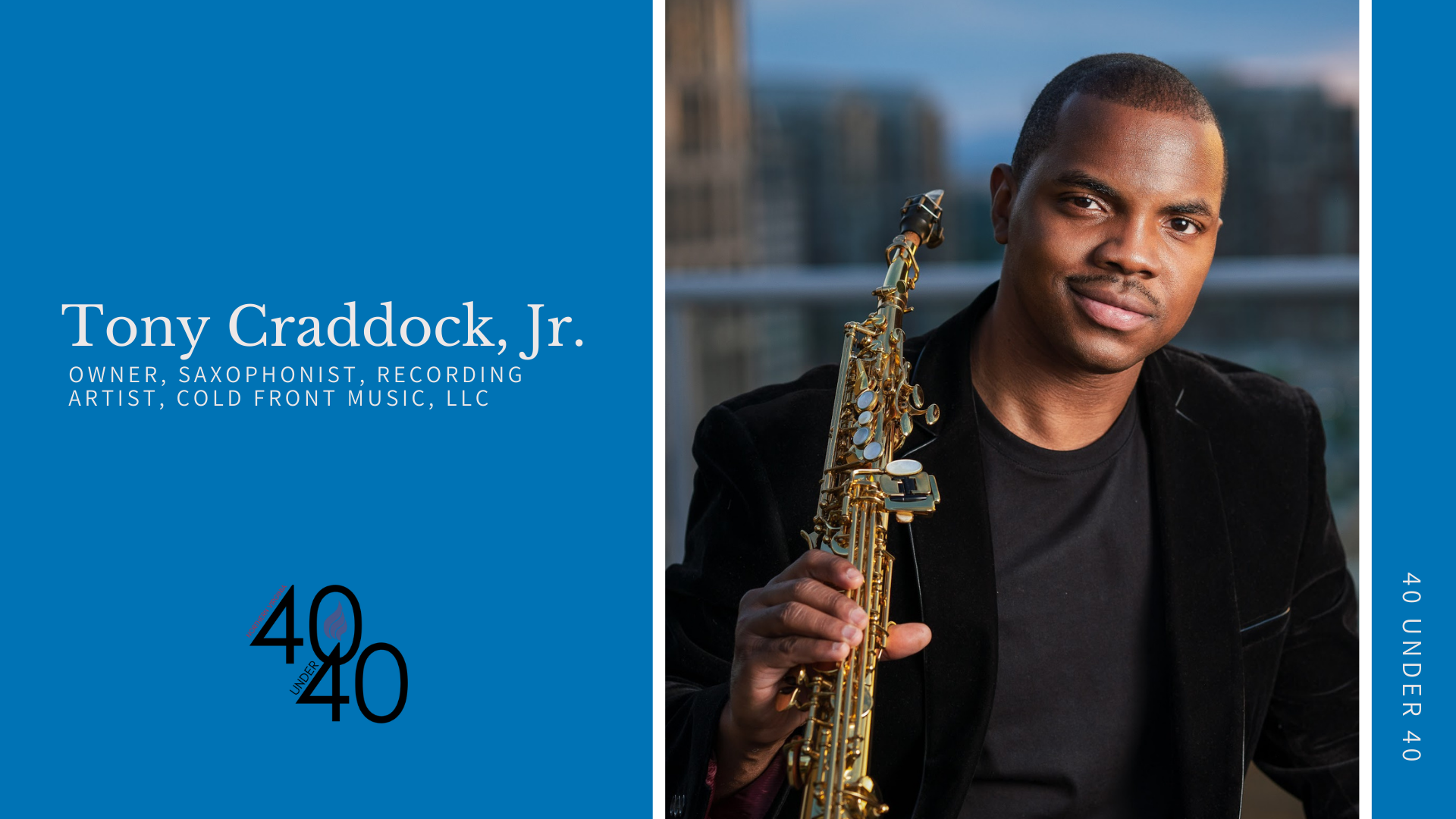 Marilyn was born and raised in Los Angeles. She graduated from San Francisco State University with a B.S. in Political Science and Criminal Justice and has an M.S. in Political Science from California State University Fullerton. She also studied one year at Vaxjo University in Sweden.
Marilyn currently works at the Office of the Federal Public Defender for the District of Columbia, where she has investigated hundreds of federal criminal cases ranging from white-collar crimes to international drug trafficking cases to espionage. Before working at the Public Defender's office, Marilyn worked at the Consulate of Guatemala in Los Angeles, California, on immigration protection matters. While in graduate school, Marilyn worked as a behavior therapist with children and young adults diagnosed with autism spectrum disorder and other disabilities.
In addition to all her work in Rotary, Marilyn has a long involvement with several community organizations in California, Virginia and Washington, D.C.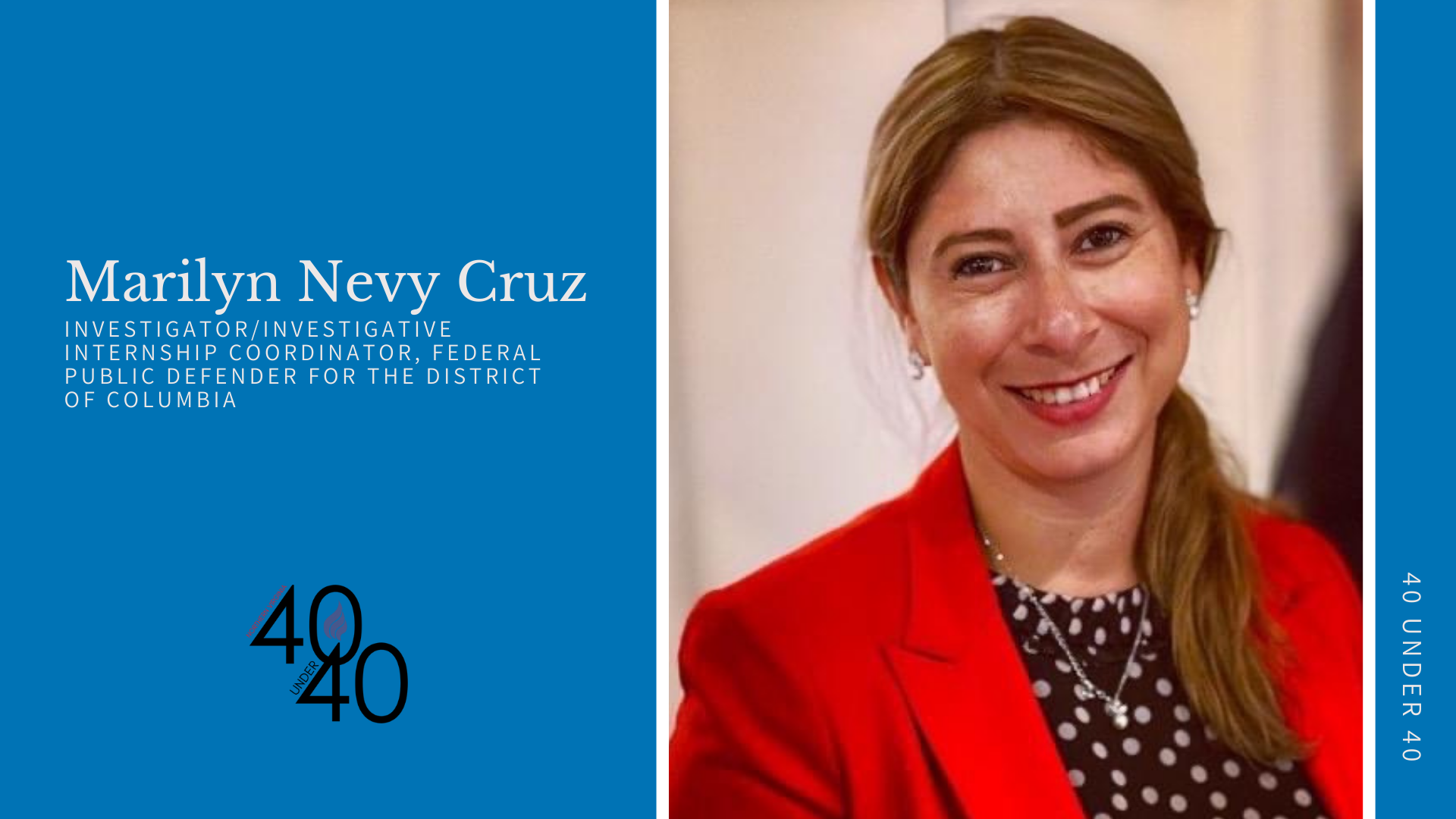 Hannah Dannenfelser is a born and raised Arlingtonian and passionate about advancing civic engagement, especially with fellow young professionals. She is the Community Involvement Ambassador for the Arlington Community Federal Credit Union, and her role focuses on supporting ACFCU in giving back to the local community. To grow ACFCU's impact, Hannah works with local schools, civic and business leaders, and nonprofits.
Hannah is the Chair of the Board of the Arlington Committee of 100 and Chair of Volunteer Arlington's Young Professional Advisory Council. She led both groups in pivoting to advance their mission and even significantly grow their impact during the pandemic. Hannah is an alumni of the Leadership Center for Excellence's Young Professionals Program and has been instrumental in creating an active community of alumni who have been leveraging each other as resources for professional and personal development since 2017.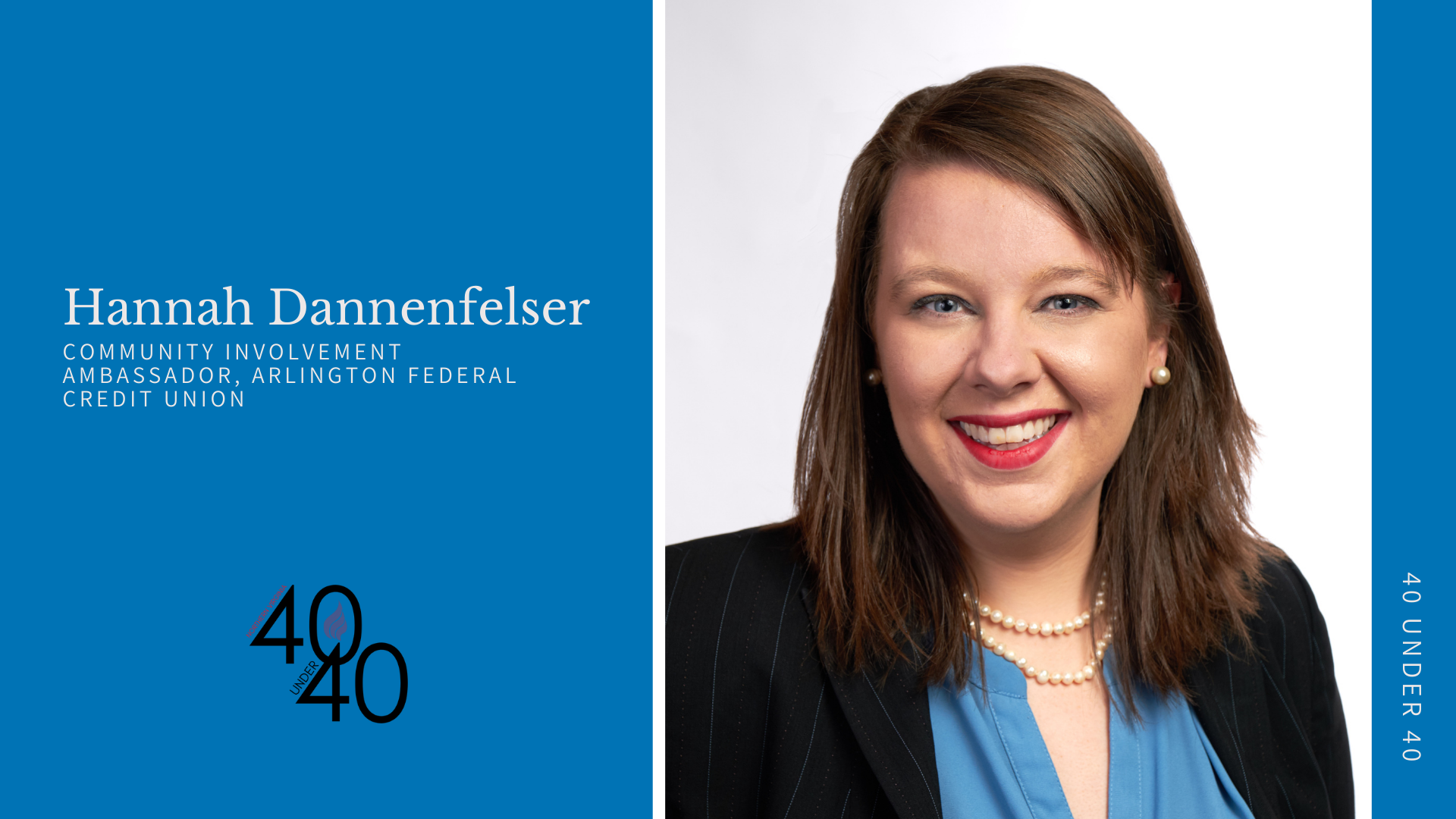 Walter English, III is the Deputy Coordinator of the City of Fairfax Fire Department Office of Emergency, where he holds the rank of Lieutenant. In this role, he directs the immediate operations of the Emergency Management Division, where he oversees strategic planning, provides policy direction for the development and implementation of the budget, administers and coordinates the management of grants related to homeland security, and implements the City's emergency operations plan. Walter has held many leadership positions both locally and regionally in Emergency Management. Mr. English holds a Bachelor's Degree from Longwood University in Farmville, Virginia, and a Master's Degree from the Johns Hopkins University in Baltimore Maryland. He is a Certified Emergency Manager through the International Association of Emergency Managers and a Professional Emergency Manager through the Virginia Emergency Management Association.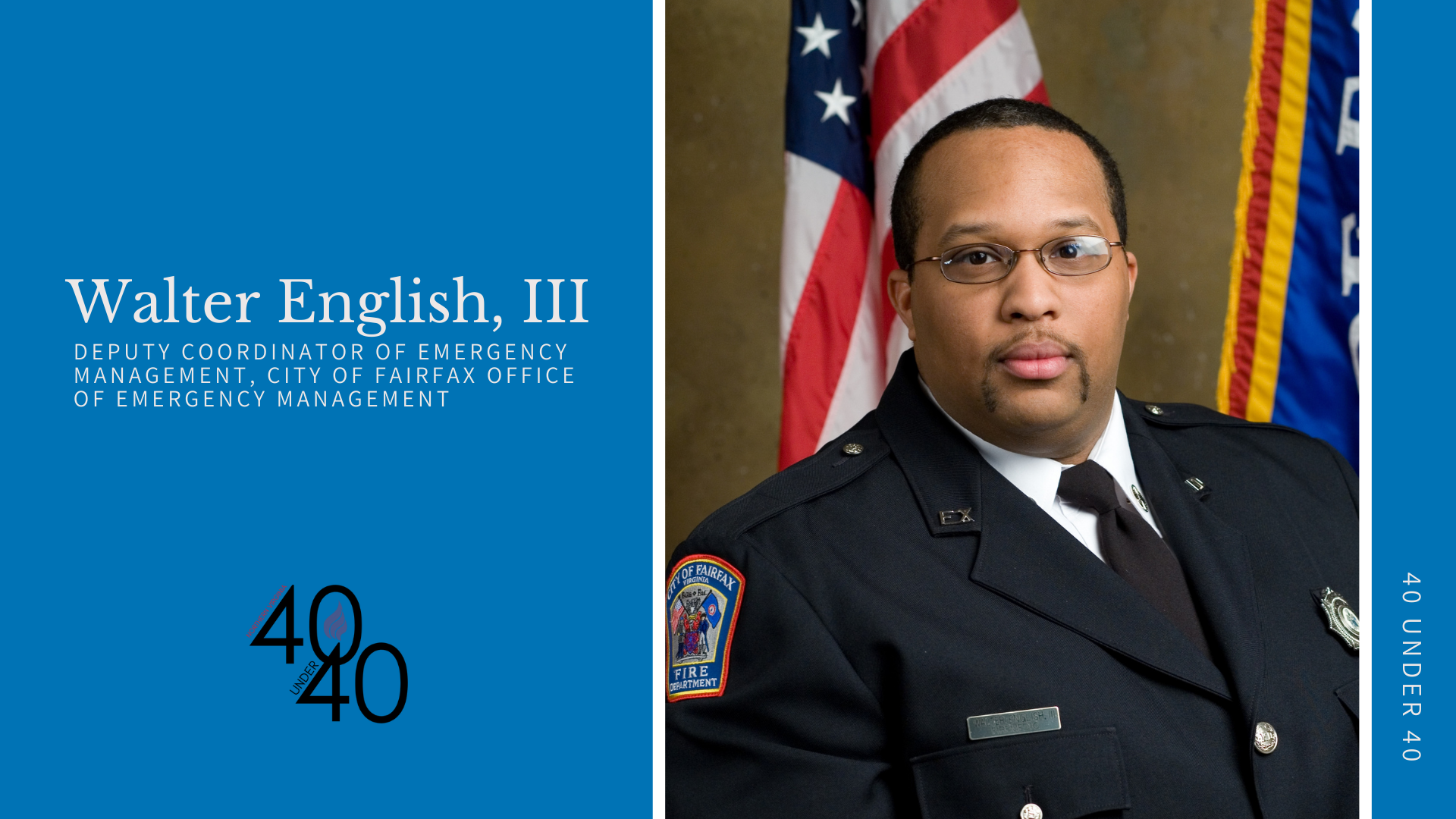 Trayonna Floyd Hales is the Sr. Manager, Talent & Performance for WarnerMedia Inc. and Founder and CEO of One In A Million Leadership Development and Coaching. As a Sr. Manager, Trayonna is responsible for the talent and performance management experience of over 20,000 employees at WarnerMedia. In previous roles, Trayonna has developed talent and leadership development strategies for major defense companies including BAE Systems and Northrop Grumman.
In 2019, Trayonna was featured in the Association of Talent Development (ATD) Magazine (April 2019 Issue) as An 'Up & Coming' Talent Development Professional. She is also a 2019 graduate of Leadership Fairfax and the chair of the Young Professionals Advisory Council (YPAC) at Cornerstones, a non-profit based in Reston, Va.
Trayonna lives in Northern Virginia with her husband Ken and enjoys the performing arts, yoga, and spending time with her godsons.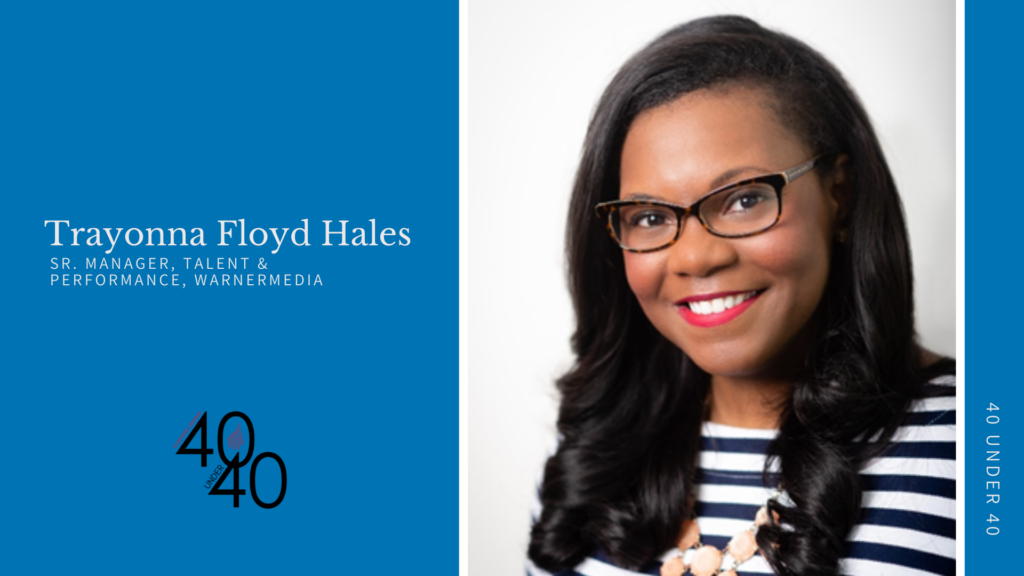 Lisa Fong is the Assistant Director of Services at The Arc of Northern Virginia. She assists the Director of Services in overseeing two main programs—Case Management for the Developmental Disability Medicaid Waiver program and the Public Guardianship of Last Resort program. Lisa provides direct case management and guardianship supports, technical and clinical support to members within the Services Department, and completes a variety of administrative functions to maintain communication with partnering Community Service Boards. Lisa has worked with The Arc of Northern Virginia for 13 years and is dedicated to the mission of supporting people to live the way they want to live, access opportunities, be a part of their communities, and work towards their goals with dignity and respect. When not working, Lisa is an appreciator of the arts and pop culture, plays viola in a community orchestra, folds origami, and spends time with her cat.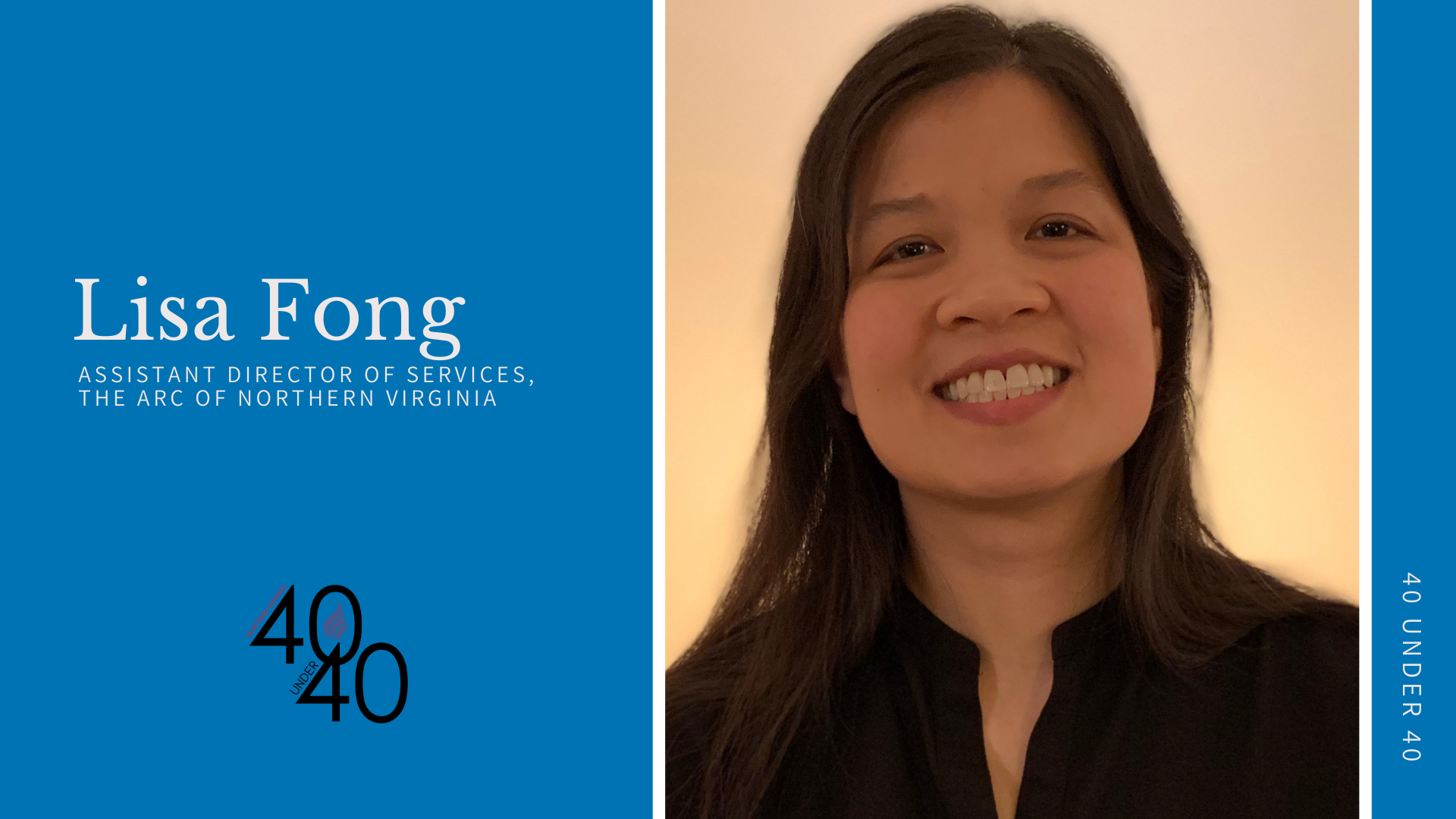 Emily serves as the Executive Director of Phoenix Bikes, an Arlington nonprofit that uniquely combines youth educational programming with a full-service professional bike shop. During the past two years of her tenure, Phoenix Bikes has been able to expand its team, professionalize its policies and procedures, reach over 600 youth with free mechanics and riding programs, and continue to keep biking affordable and accessible to their neighbors. Emily has invested her career working in nonprofits and is passionate about seeing them succeed. Prior to joining Phoenix Bikes, she served in communication and development leadership roles at International Justice Mission, the largest anti-slavery nonprofit in the world. She and her husband currently live in Northern Virginia and are proud parents of three daughters. She received a B.A. in English from Messiah College, received an M.S. in Development Management from American University, and is a 2020 graduate of Leadership Arlington.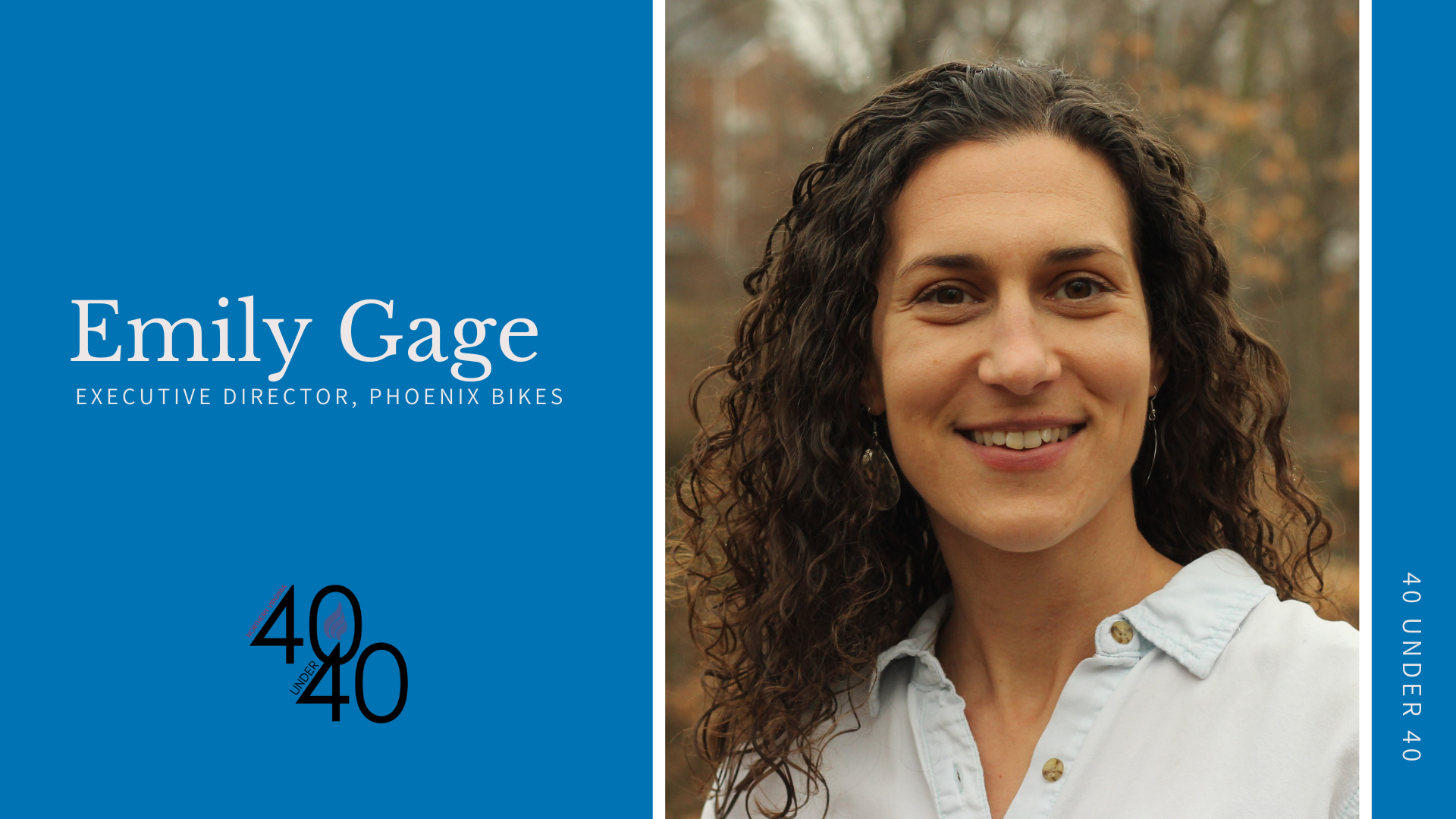 Ashley Gray is an experienced Medicaid policy professional and advocate who has dedicated her career to improving the health and well-being of our nation's most vulnerable populations. Driven by her passion for health and social justice, she takes pride in designing and advancing health policy solutions that support the whole person needs of Medicaid beneficiaries and their communities, helping them to achieve healthier, happier lives. In addition to her role as a Lead Health Domain Specialist at the MITRE Corporation, she serves on the Board of Medical Assistance Services, where she works tirelessly to improve the access and quality of services received by Medicaid beneficiaries in the Commonwealth of Virginia. She is also dedicated to mentoring and empowering local high school and undergraduate students as well as rising professionals in health policy. Ashley resides in Fairfax, Virginia with her husband, Rocky Gray, and their two sons and two dogs.
Dorothy Hayden is a leader in her community who has demonstrated a commitment to advocating for equitable access to workforce training and upskilling efforts. During the day, Dorothy is the Manager of Industry Advising for Engineering, Manufacturing, Transportation, and Construction Industries in University Career Services at George Mason University. Dorothy is a liaison between University Career Services and the Office of Military Services and the Military, Veterans, and Families Initiative at George Mason University. Dorothy holds a Federal Career Advisor Certificate from the Partnership for Public Service, and she has completed the Ambassador Pledge through the Virginia Department of Veterans Services. Dorothy is invested in bringing employers and colleges together through technology. As Director of Finance for the Virginia Association of Colleges and Employers (VACE), Dorothy has led a number of initiatives to bring economic development and workforce development professionals together with VACE Members.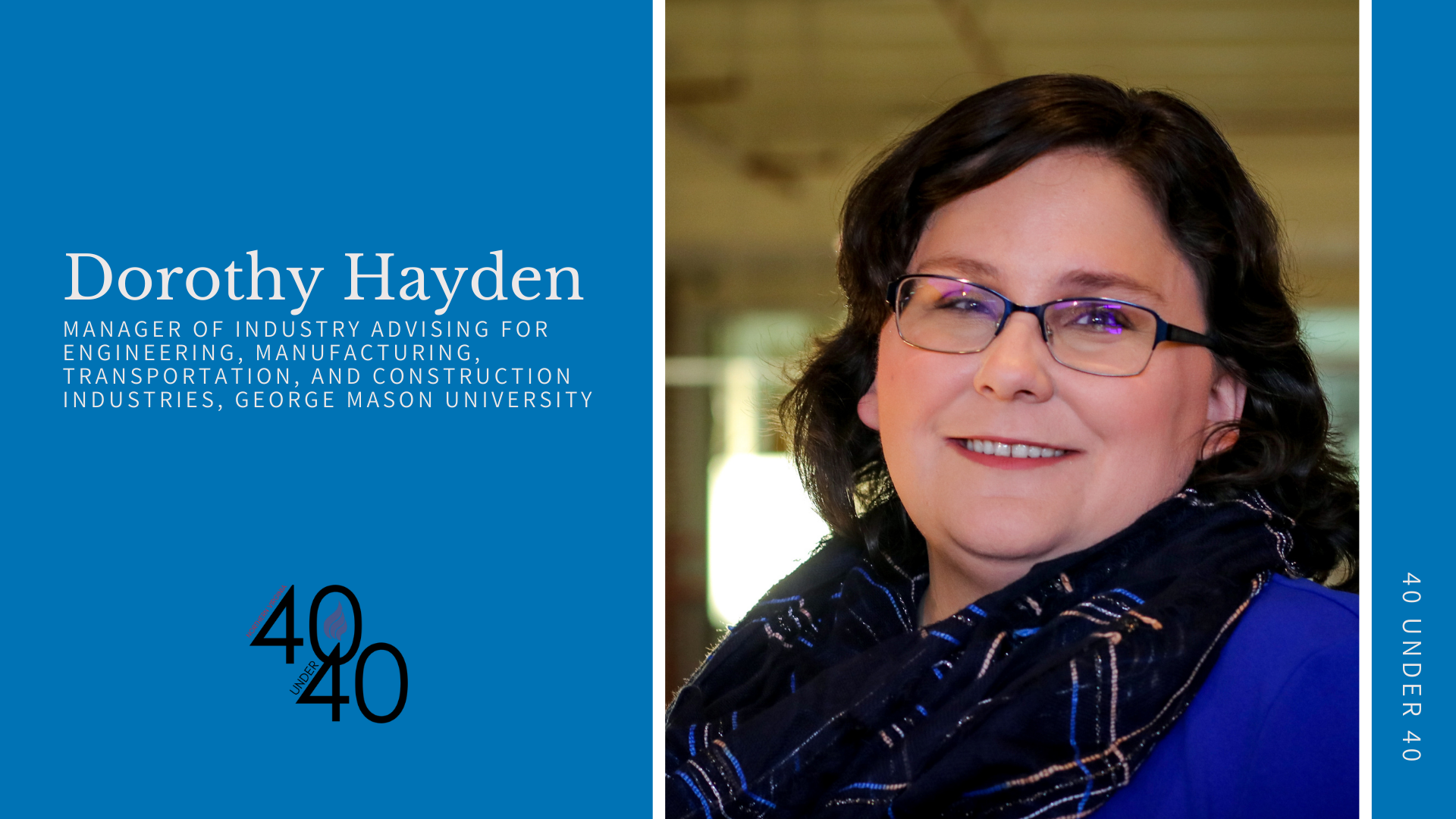 Jordan is STEAM Educator at Abingdon Elementary, where learners pursue challenging projects to cultivate essential skills. For example, working in teams to build and launch 3D-printed rockets from peer-feedback, experimentation, and data analyses. His vision was galvanized at NASA where he researched workplace expectations in STEM-related fields; became ambassador of The Kennedy Center and their Changing Education Through the Arts program; and district-wide coach for impactful instruction, critical and creative thinking frameworks, curriculum design, and computer-vision robotic programs. He was featured on Good Morning America and awarded the Amazon Future Engineer Robotics Grant to boost computer science capacity within underrepresented communities. In the past, his adventures include horse-packing 800 miles from Utah to Mexico, rock climbing and guiding throughout North and Central America, and studying oceanography while sea-kayaking along western Mexico. Jordan's top-level goal is equipping learners with state-of-the-art survival skills to thrive in 21st-century careers and citizenship.
Daniella Akua A. Kyei is a Risk Analytics Manager at Freddie Mac working in Credit Risk Innovation. Born in the UK to Ghanaian parents and raised in the US, Ghana and Ethiopia. She received a Hons B.Sc. in Economics and Statistics from the University of Toronto, and an MBA in Finance from Clark Atlanta University.
Daniella is the creator of the POLARIS program, a diversity best practice for development of minority talent. She is the founder and chair of The Tysons Connect, the premier networking and professional development organization for black and minority talent in the Tysons and surrounding areas.
Her innovation, creativity and tenacity allow her to push through to make impacts in her work and in her passions.
Daniella, who lives by her alma maters saying "Find a way or make one" is committed to doing the good work, making good trouble and creating positive impacts for all!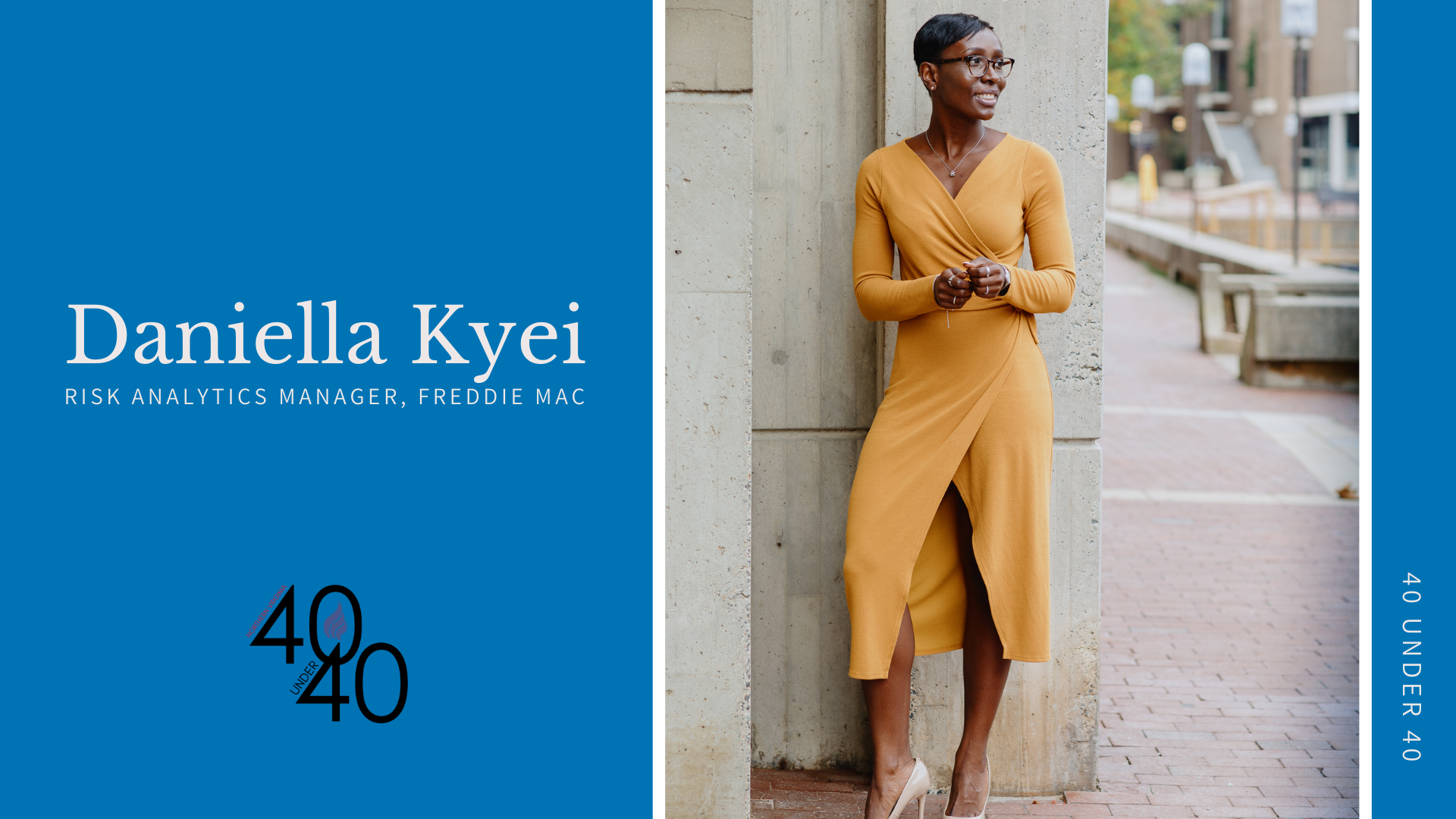 With 15 years of international development and nonprofit experience cultivating collaborative partnerships among communities and stakeholders to organize and advocate for their interests, Ruba's role at LCNV involves fostering strategic relationships with other nonprofit, civic, government and corporate entities. She has served on various committees focused on the needs of the underserved in Northern Virginia including Alexandria City Public School's 2025 Strategic Planning Committee, Alexandria City's COVID-19 Response Advisory Committee, and the Fairfax County Community Partnership Strategy Team. She is Vice President of the Board of Trustees of the Montessori School of Northern Virginia, and an alumna of the Princeton AlumniCorps' Emerging Leaders program. Ruba received her BSc from University of Maryland and her MA from Duke University. Ruba is a first-generation American, fluent in Arabic, and a published photographer and photo-editor. She also enjoys exploring the outdoors with her kids and sharing a great meal with family and friends.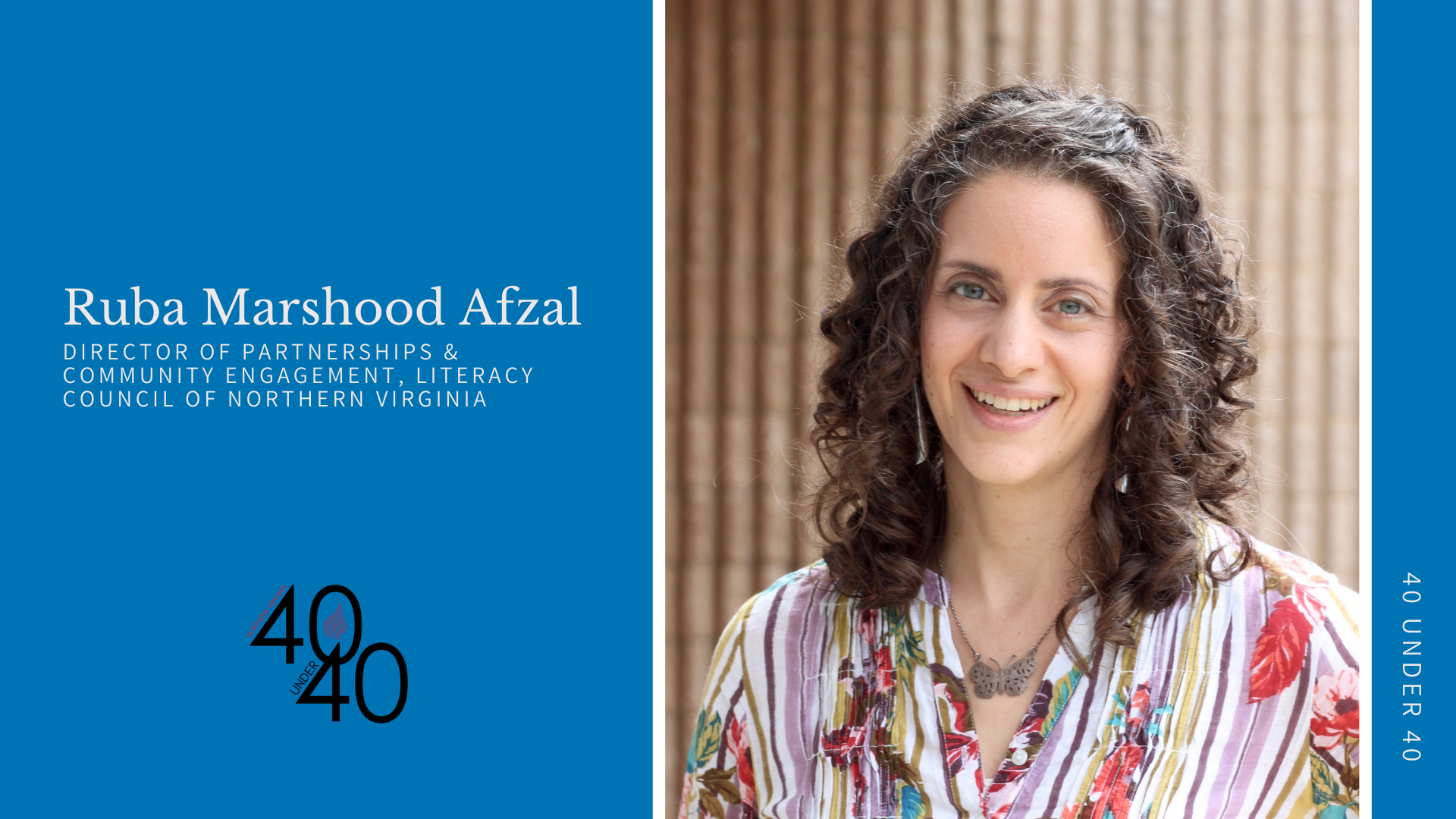 Brendan McElroy founded Franklin IQ in 2018 to provide organizational leaders with tailored and data-driven human capital solutions that increase workforce effectiveness. Since then, Franklin IQ has become one of the areas fastest growing businesses in the area. As Franklin IQ grew, Brendan addressed the need to support the local veteran community by founding the Edge Leadership program for veterans, which provides webinars and 1:1 resume and interview preparation to veterans at no cost. Brendan has a Master's in Business Administration from Virginia Tech and a Bachelor of Science from Towson University. He lives in Arlington with his wife and daughter.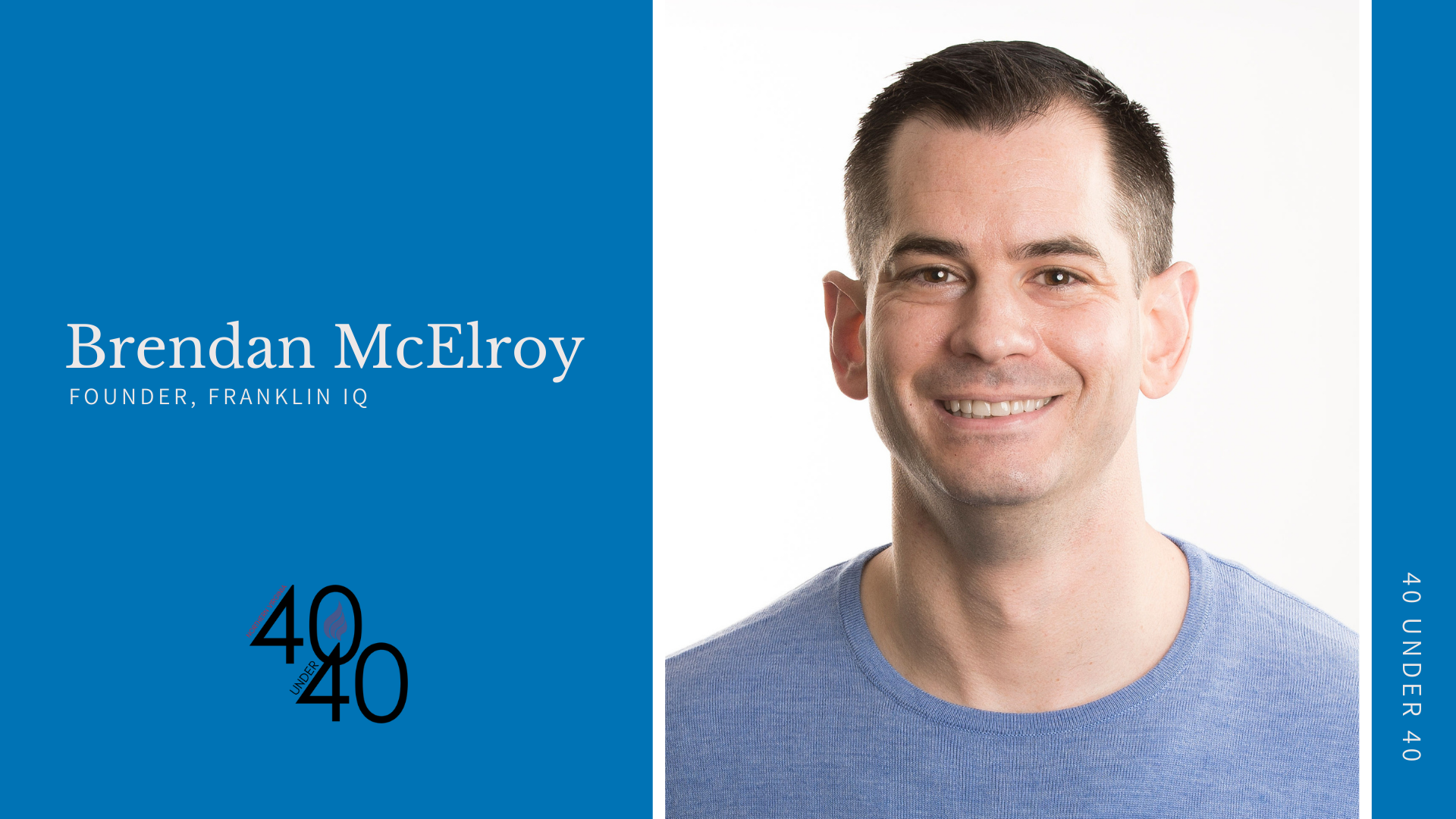 Isela Melendez-Carpio is the Director for the Office of Diversity, Equity and Inclusion (ODEI) at Georgetown University School of Medicine. Prior to joining ODEI, she was the Assistant Director of Academic and Student Affairs at the McCourt School of Public Policy. Throughout her professional career, she has worked for numerous college access and youth development organizations, such as the Posse Foundation, Liberty's Promise and Edu-Futuro. As a first-generation college student, she seeks to cultivate and foster spaces where underrepresented populations feel like they belong and are equipped with the tools needed to succeed.
Isela was born in El Salvador and raised in Arlington, VA. She holds a Master of Education in Higher Education from the University of Virginia and a Bachelor of Arts from the University of Richmond. In her spare time, she serves as the Vice-Chair for Latinas Leading Tomorrow and Wakefield High School's United Minority Girls Alumni Committee.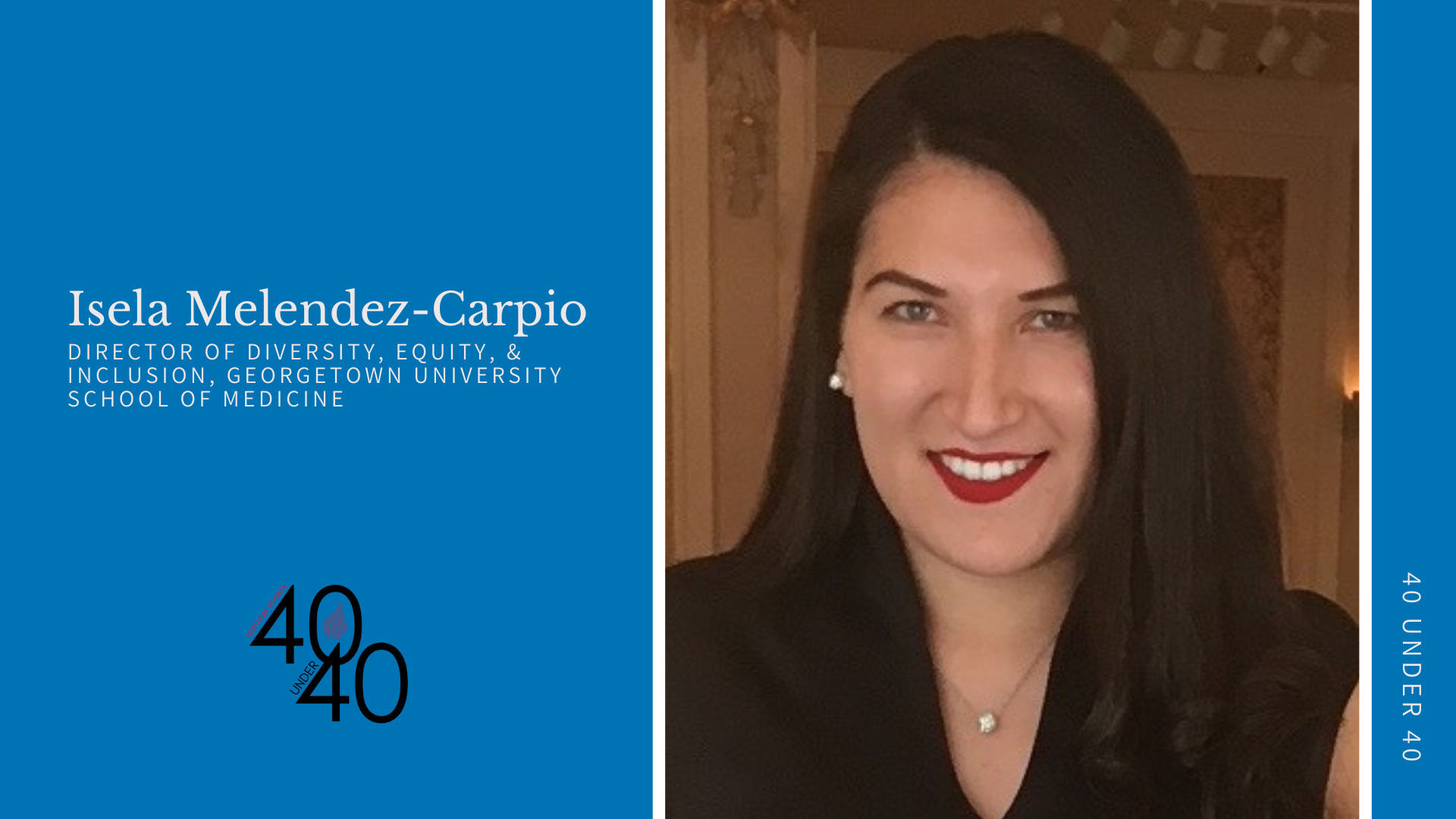 Kelly Myers is the Assistance Coordinator of Planning for the Loudoun County Office of Emergency Management and is a Virginia Professional Emergency Manager (VaPEM). Kelly is responsible for managing the Planning Division through 'whole community' all-hazards planning, threat and hazard assessments, analyzing emerging legislative trends, and providing recommendations to key stakeholders on planning activities. Kelly serves on multiple working groups promoting research, collaboration, and best practices across emergency management. Kelly led the development of the Northern Virginia Family Assistance Operations Planning Approach aimed at assisting local jurisdictions with planning in response to mass fatality incidents. Kelly has also lead the County's Threat and Hazard Identification and Risk Assessment process and assisted other localities in identifying and assessing gaps within their jurisdictions. Kelly has both a Bachelor's and Master's Degree in Public Administration from Shippensburg University of Pennsylvania and a Doctorate in Public Administration from West Chester University of Pennsylvania.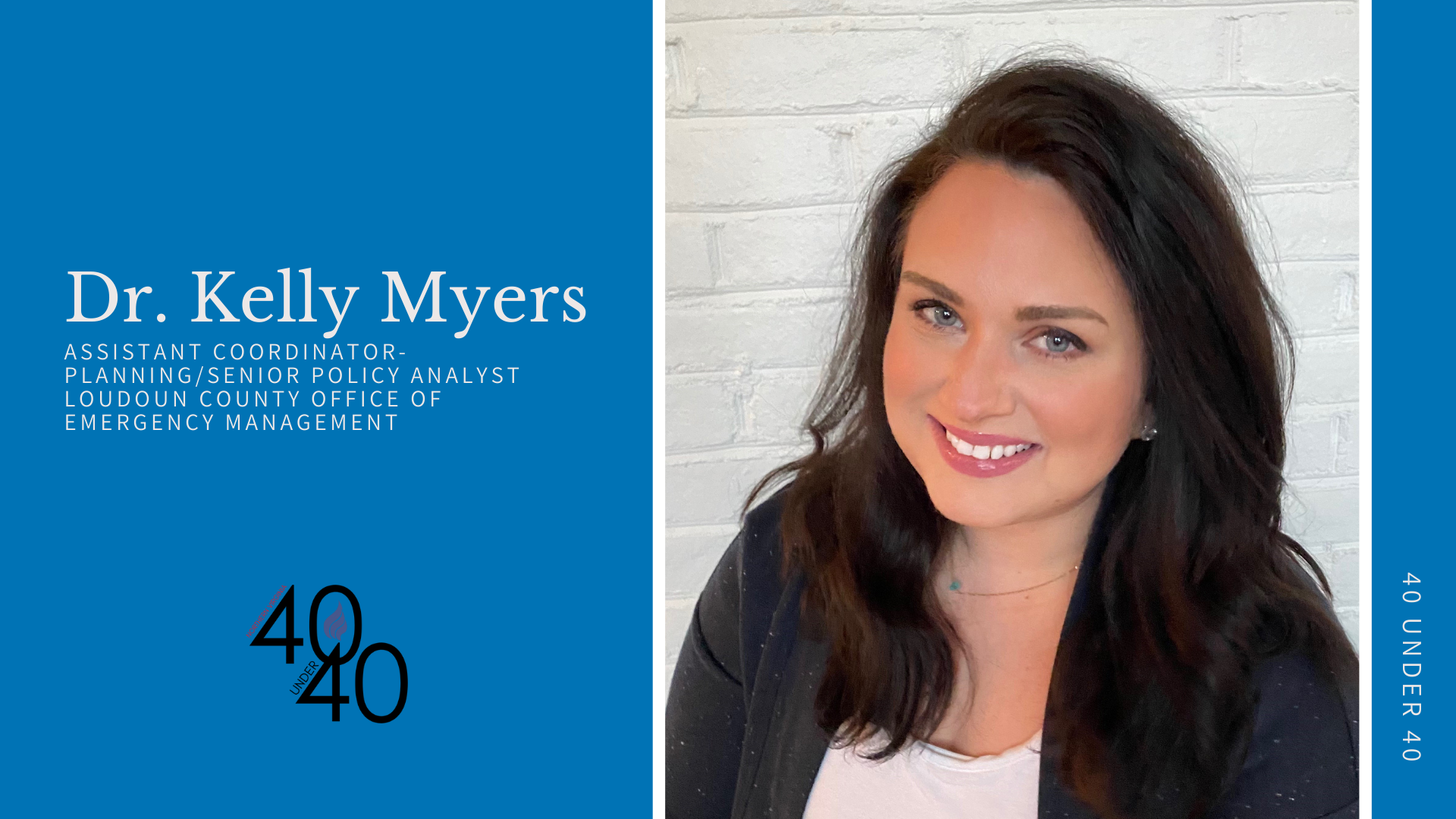 Jenna O'Steen leads Accenture's Justice and Judiciary Account, where she oversees a 600-person team responsible for delivering technology and consulting solutions to U.S. federal law enforcement, courts, and public safety clients.
Jenna brings an extensive background in management consulting, solution architecture, and business development to the adoption of leading-edge technology across the federal government. Before joining Accenture, Jenna held senior management positions at Agilex Technologies and Booz Allen Hamilton.
Among her many community and professional activities, Jenna supports her colleagues as a Managing Director Exemplar, graduated from Leadership Arlington 2020, is an ACT-IAC Fellow, is an Executive Committee member of the Johns Hopkins Second Decade Society, and served as co-chair for the Accenture Federal Women's Forum. She has a Master of Arts in International Finance and Development from the Johns Hopkins School of Advanced International Studies (SAIS) and a Bachelor of Arts in International Studies from Johns Hopkins University.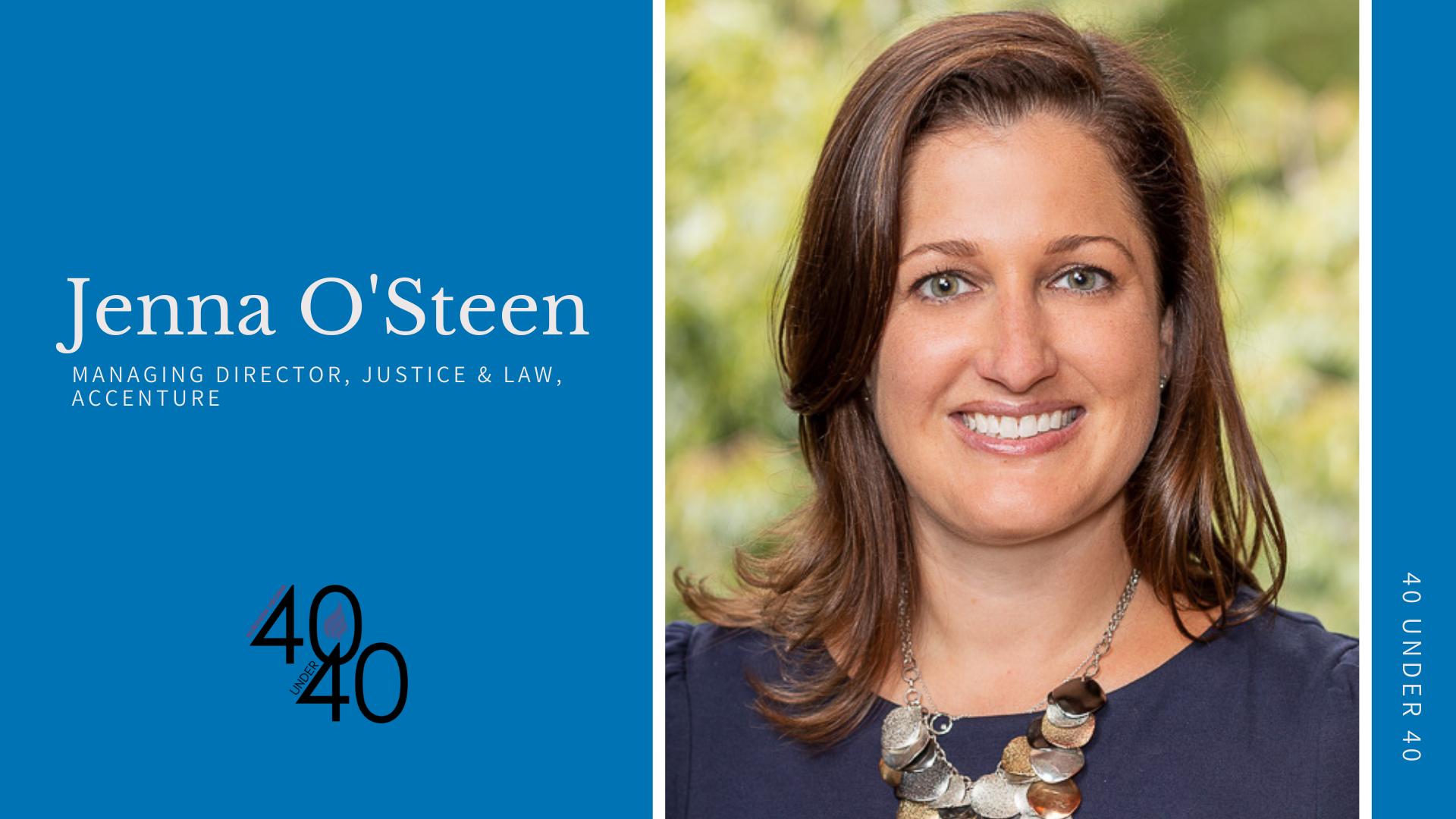 Courtney Overton, MS, CCC-SLP is the Owner and Founder of Speech of Cake, Inc., a private practice in Alexandria, Virginia that specializes in treating speech sound disorders and dyslexia. Courtney founded St. Clair Learning Center last year to help kids learn during a pandemic. She is also the Project Manager of a federally funded grant at the University of Maryland in which she and a team of consultants are researching the linguistic structures of African-American English in preschool age children. Courtney's commitment to learning never ends! She is also a doctoral student in literacy, culture, and language education at Indiana University with a minor in educational leadership. She attended Emerson College in Boston, Massachusetts to earn a master's degree in speech-language pathology, and she obtained a bachelor's degree in speech-language pathology, minor in linguistics, and certificate in American Sign Language at the University of Pittsburgh in Pittsburgh, Pennsylvania.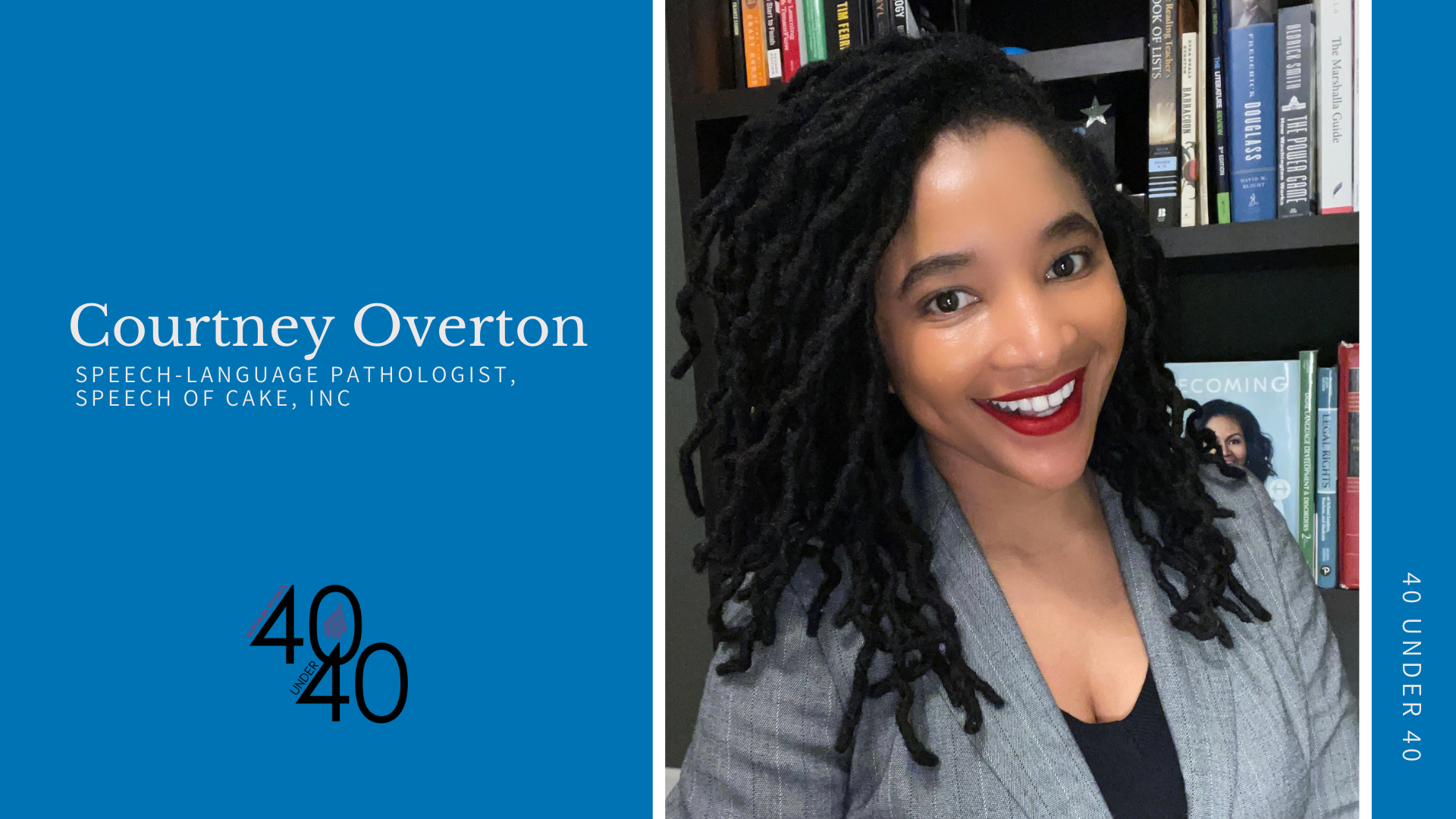 Scott Reamy is a Manager of Electric Distribution Design for Dominion Energy, responsible for managing an organization of dedicated designers and engineers who effectively design the electric grid. Over his 15-year career with Dominion Energy, he is seen externally as a Company representative in the community, especially in Arlington and Alexandria where he serves on both Chamber of Commerce's Boards. Internally to Dominion Energy, his broad experience in electrical design, Six Sigma, economic development, innovation, and government relations has positioned him to best serve others efficiently and holistically.
Scott has degrees from James Madison University and the University of Florida, and has called northern Virginia home since kindergarten. He resides in Falls Church with his wife and two sons.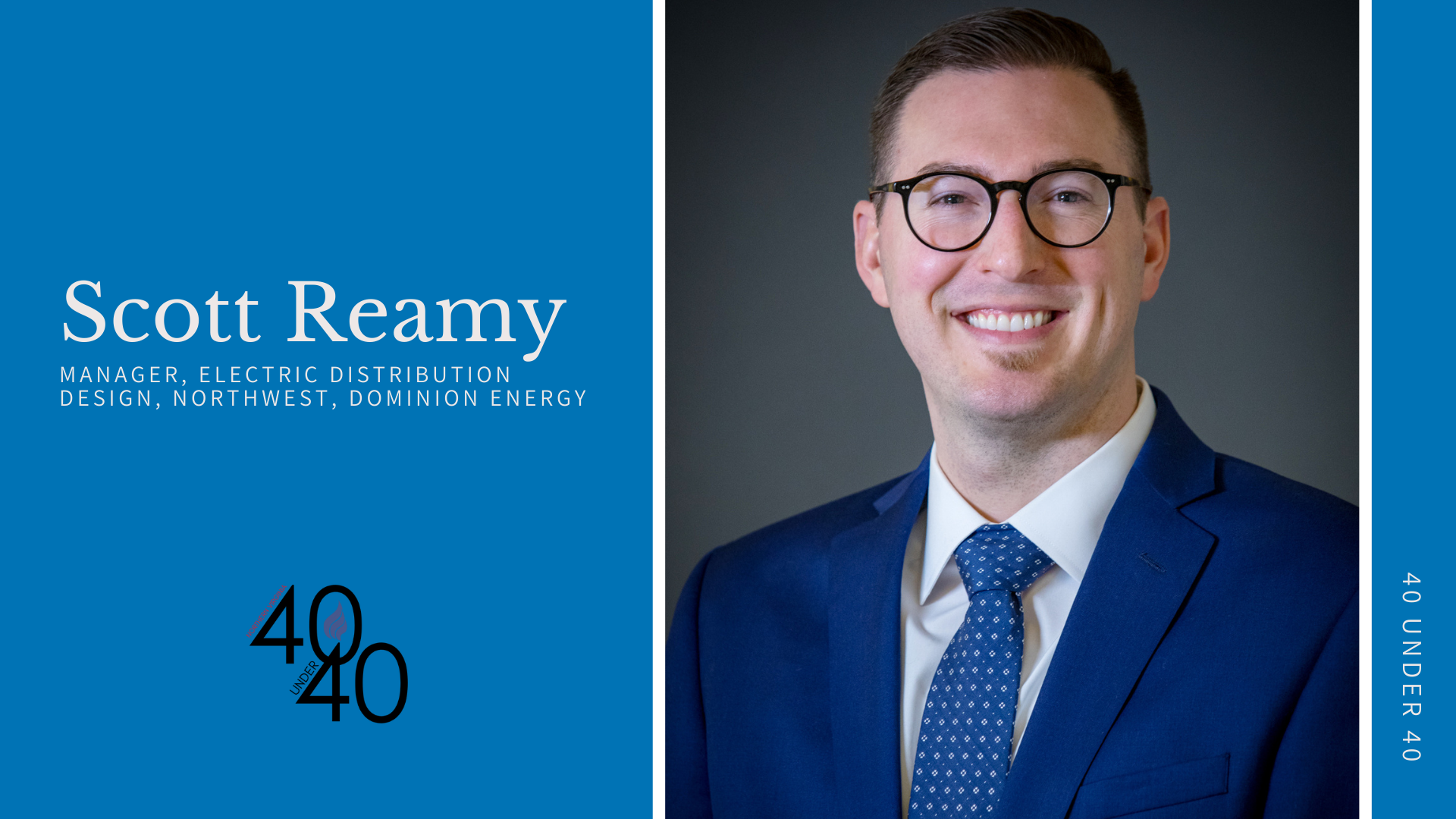 Cate is the Client Innovation Services Lead for Accenture's Metro DC Cyber Fusion Center, in Arlington, VA. Here she partners with clients to tackle complex security challenges and define innovative solutions to enable a cyber resilient business. Cate also serves as a key leader on the Déjà vu Security Team, a Seattle-based information security and consulting services company acquired by Accenture. On the team, she manages key partnerships with world leading technology providers. Underpinning Cate's many responsibilities is her persistent appreciation for people. Cate is an Inclusion & Diversity leader at Accenture, where she enables an inclusive and equitable culture. In her community Cate is an active Girl Scout volunteer and passionate for youth sports and encouraging wellness in children. When asked about her "why", Cate starts every day inspired by her three children – Nicholas, Claire, and Charlotte – and her most valuable title in this world is "mom".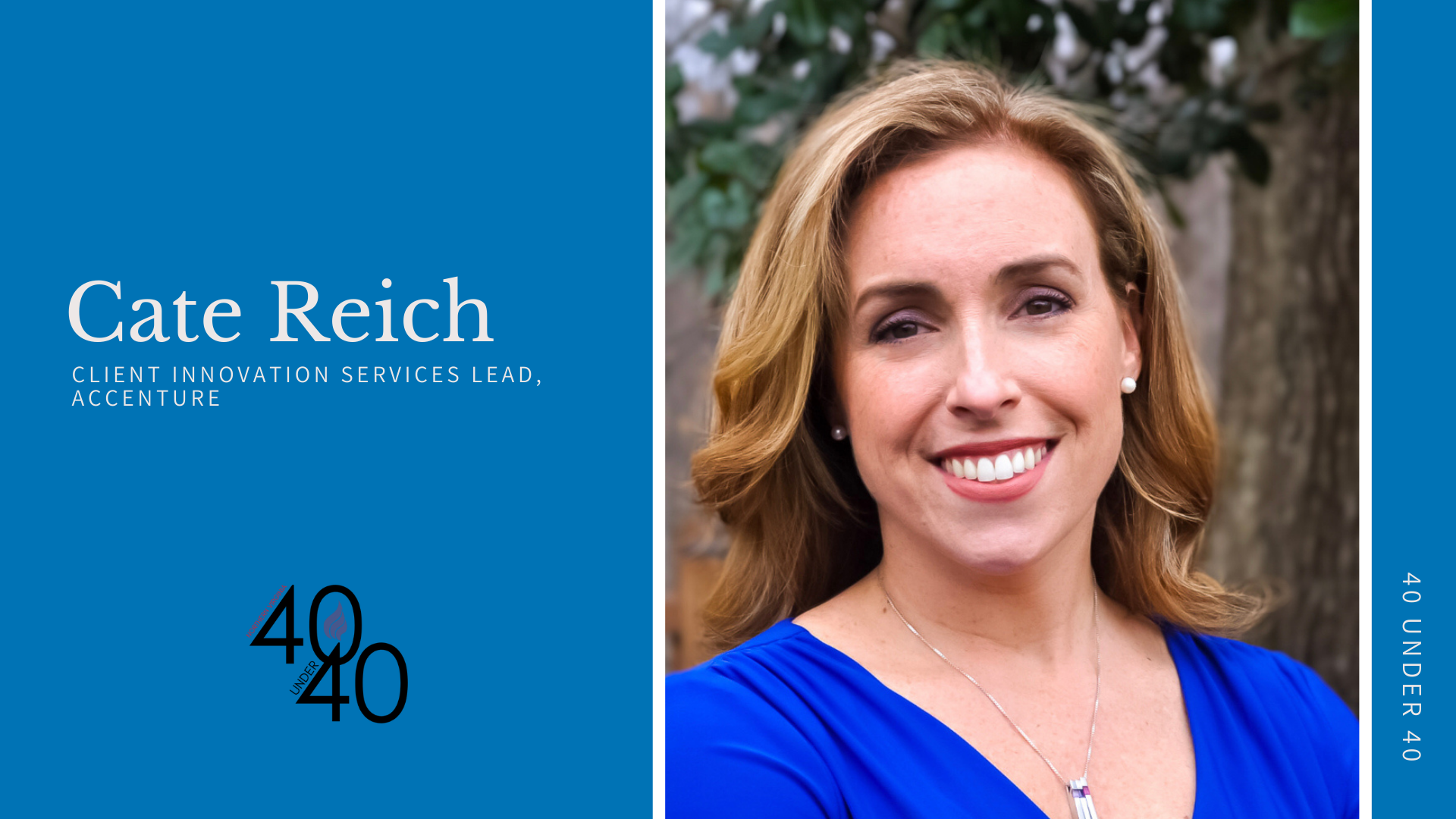 Adwoa Rey has over a decade of government, corporate, and non-profit experience. She is the President and CEO of Women of Praize, an organization that provides spiritual support for women in politics.
Adwoa served as President and CEO at Faith Link Inc. and finance director at The Faith & Politics Institute. She also served as Special Assistant to Congressman John Larson (CT-01) in the House Democratic Caucus, and manager of federal affairs at the New England Council.
Adwoa earned a B.A. in Political Science from Southern Connecticut State University and a M.A. in Religious Studies from Howard University School of Divinity. She holds a management certificate from Harvard Business School.
Adwoa is a member of the Northern Virginia Alumnae Chapter of Delta Sigma Theta Sorority, Incorporated and the Junior League of Washington. She serves on the Good Shepherd Housing Community Leadership Council and the Fairfax County Community Action Advisory Board.
Dr. Sabrina Brandon Ricks is the president of SBR Workplace Leadership Services which specializes in training and developing policies and procedures for organizations against harassment and bullying. She is also a certified life coach specializing in executive coaching, time management coaching, stepmother coaching, weight loss coaching, and relationship building coaching. She is a member and ambassador for the Prince William County Chamber of Commerce. She is also a volunteer for the Occoquan-Woodbridge-Lorton Volunteer Fire Department where she serves as the election officer and an instructor for various courses. Dr. Ricks is an adjunct professor at Northern Virginia Community College in Annandale and Sterling, where she instructs in the business and student development departments. She is also the executive director and secretary for Prince William County Community Foundation. Finally, she is a wife and she is a stepmother to three young adults.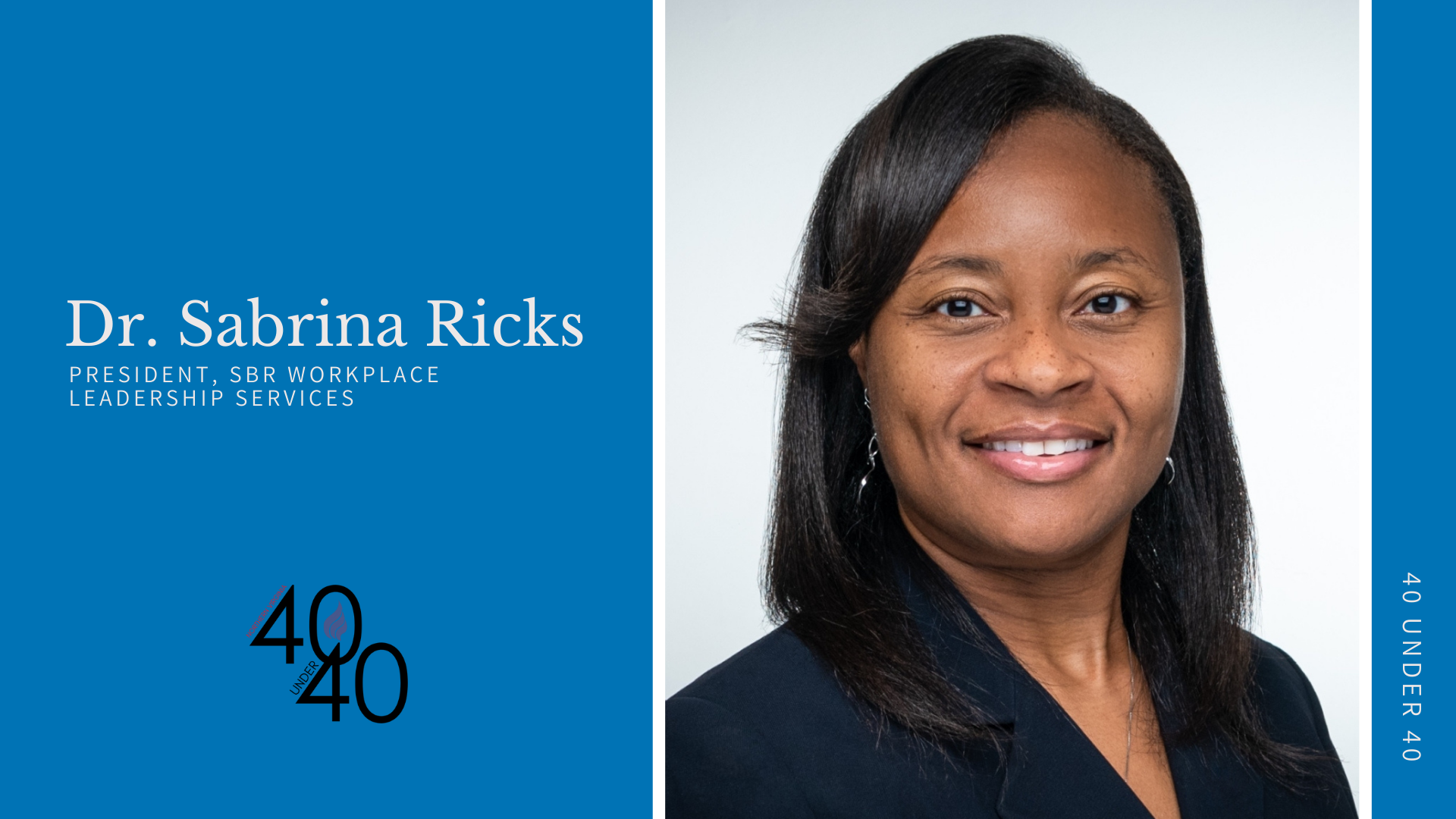 Monica, current Chief over Stakeholder & Organizational Change Management staff in the Office of Financial Management, Veterans Benefits Administration. She supports fraud prevention and remediation efforts. She is establishing and streamlining communications with stakeholders, to increase partnerships to support the fight against fraud. In her previous position, Monica as the Chief for the Special Emphasis Programs at the Office of Field Operations, Outreach & Stakeholder Engagement Team. She was responsible for the oversight of VBA worldwide outreach activities and Veterans emphasis programs.
Monica studied at the University of Puerto Rico and graduated in 2005 with a bachelor's degree Public Communication; Public Relations and Advertising. In 2009, graduated with a master's degree in international communication from the American University in Washington, DC. Monica is passionate about all arts to include; music and mixed martial arts. In addition, enjoys international traveling, having cross-cultural exchanges and has started to practice archery.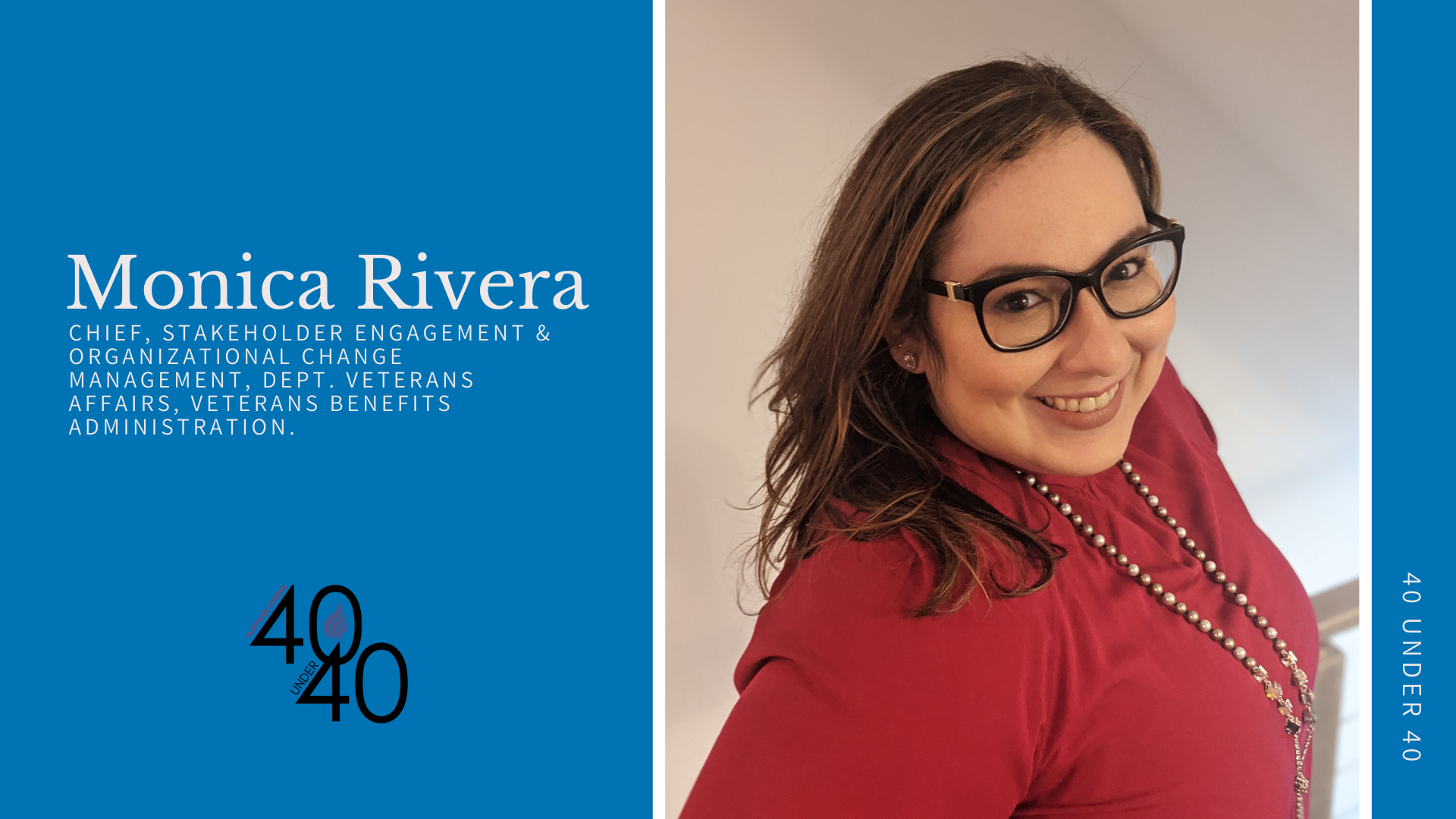 Chris is a proud member of the Synetic Theater Family! Chris is an actor, director, playwright, theatre-maker, and educator with a decade of experience in arts education. Chris has had the privilege to work with some incredible theaters in Atlanta, Nashville, and Orlando, including the Atlanta Shakespeare Company, Georgia Shakespeare Festival, Arís Theatre, Nashville Shakespeare Festival, and the Orlando Repertory Theatre. As an actor and director, he's worked on over half of Shakespeare's canon (only 16 left!). He was a founding member of The Seedling Project, an experimental theater collective that was driven by Theatre for community, Theatre for research, and Theatre for growth. It was pretty groovy. Most recently, Chris served as an Arts Integration Specialist with a predominantly special needs student population at United Cerebral Palsy of Central Florida. While at UCP he strengthened the school's ties to the artistic community, started new theater programs, and won Teacher of the Year in 2018. He, his wife Mandi, and his dachshund mix Penny now live in Northern Virginia. When he is not creating art and plumbing the depth of the human soul, Chris likes to play board games, walk his puppy, and write sketch comedy.
Adriana Gómez Schellhaas is from El Paso, Texas and has called Alexandria, Virginia home since 2010. She has a passion for hearing people's stories, learning from people and seeing people reach their potential. She is the Executive Director at Casa Chirilagua, a 501(c)(3) faith-based nonprofit which serves alongside a Central American immigrant population and is a community of people who are "learning to love their neighbor as themselves." She holds a Bachelors in Theater Arts. She is a musician, a world traveler and a cat owner (by marriage). She, her husband and their toddler twins live in the Chirilagua neighborhood in Alexandria, Virginia.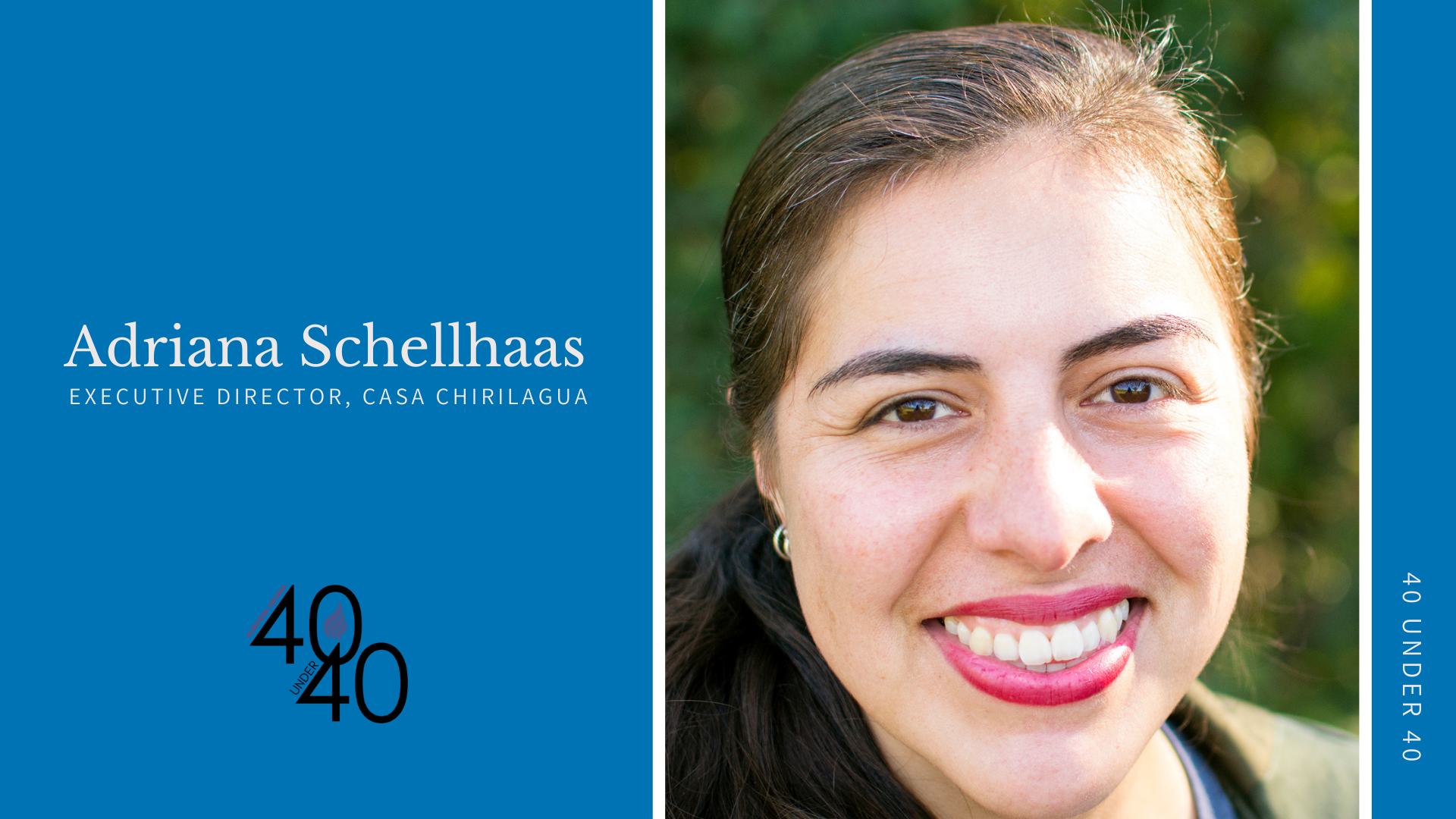 Dr. Ujjwal Shakya, husband, proud father, and founder of MMA & Sports Rehab, holds two Doctorate degrees, a Doctor of Physical Therapy from Texas Woman's University and a Doctor of Manual Therapy from Ola Grimsby Institute. He is an APTA Certified Clinical Instructor for Physical Therapy Students and he loves teaching DPT students from Marymount University and GWU throughout the year. He is a Board-Certified Clinical Sports Specialist and Certified in Functional Nutrition for Chronic pain. He is one of the few PTs who treat combat and MMA Athletes and was featured in Nationally recognized APTA "Physical Therapist treating Combat Athletes" and has been interviewed by Nationally recognized Practice Promotions for being one of the best online presence PT Clinics in the USA.
He is very proud of his entire MSR team and their efforts to help and improve the lives of their patients and the entire Arlington Community.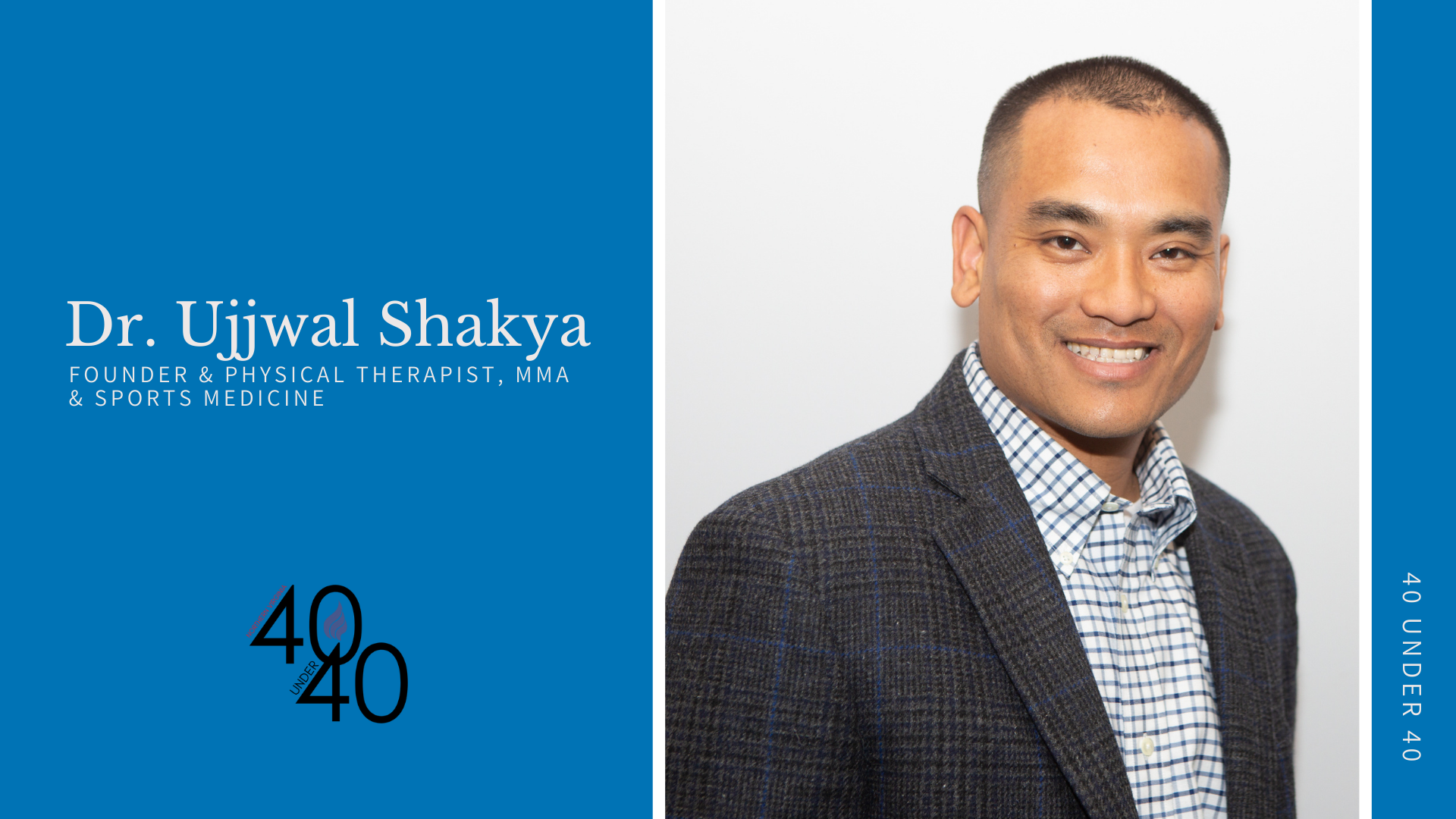 Dr. Katey Shirey is an integrated science, technology, engineering, art, and mathematics (STEAM) education expert with experience designing integrated-STEAM courses and programs worldwide. The opportunities afforded to diverse learners by intersections among the STEAM subjects inspire Dr. Shirey's work. She holds a Ph.D. in Teaching and Learning, Policy and Leadership from the University of Maryland, a Master of Teaching from the University of Virginia, and bachelor's degrees in physics and sculpture from the University of Virginia. As a Knowles Teacher Initiative Senior Fellow and through her own STEAM education consulting business, eduKatey, LLC, Dr. Shirey collaborates with educators to create integrated-STEAM curricula, professional development, and strategic program plans. Recent collaborators include Fairfax County Public Schools, the University of Wisconsin, and Lingua Innovative Education in Kyrgyzstan. Dr. Shirey serves on the American Society of Engineering Education Pre-College Engineering Education Executive Committee and is Chair of the Knowles Engineering Leadership Team.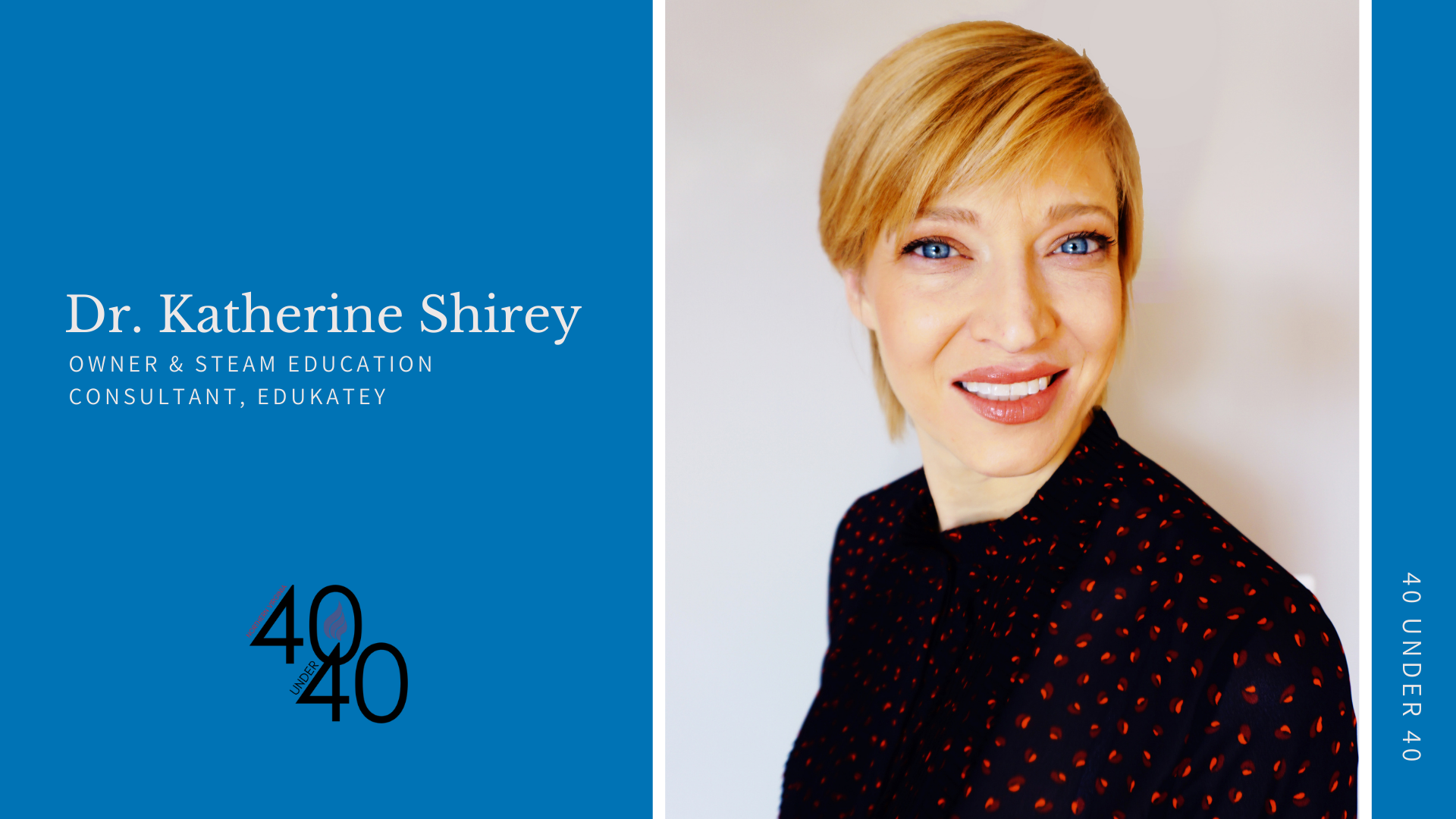 Communications and Marketing consultant and strategist, Facilitator and Writer with nearly 20 years' experience coordinating with organizations, nonprofits and individuals to facilitate discussions, improve outreach across sectors and share stories that make a difference. Community leader who volunteers in the fields of environment, citizen science, leadership development and education. Susan earned a BA in English Literature, and Spanish Language and Culture, and an MFA in Creative Writing. She is a member of the Professional Association of Résumé Writers and a certified Professional Résumé Consultant. Susan collaborates with others to increase knowledge among stakeholders, engage in thoughtful discussions and develop actionable steps to improve organizational communications and relations.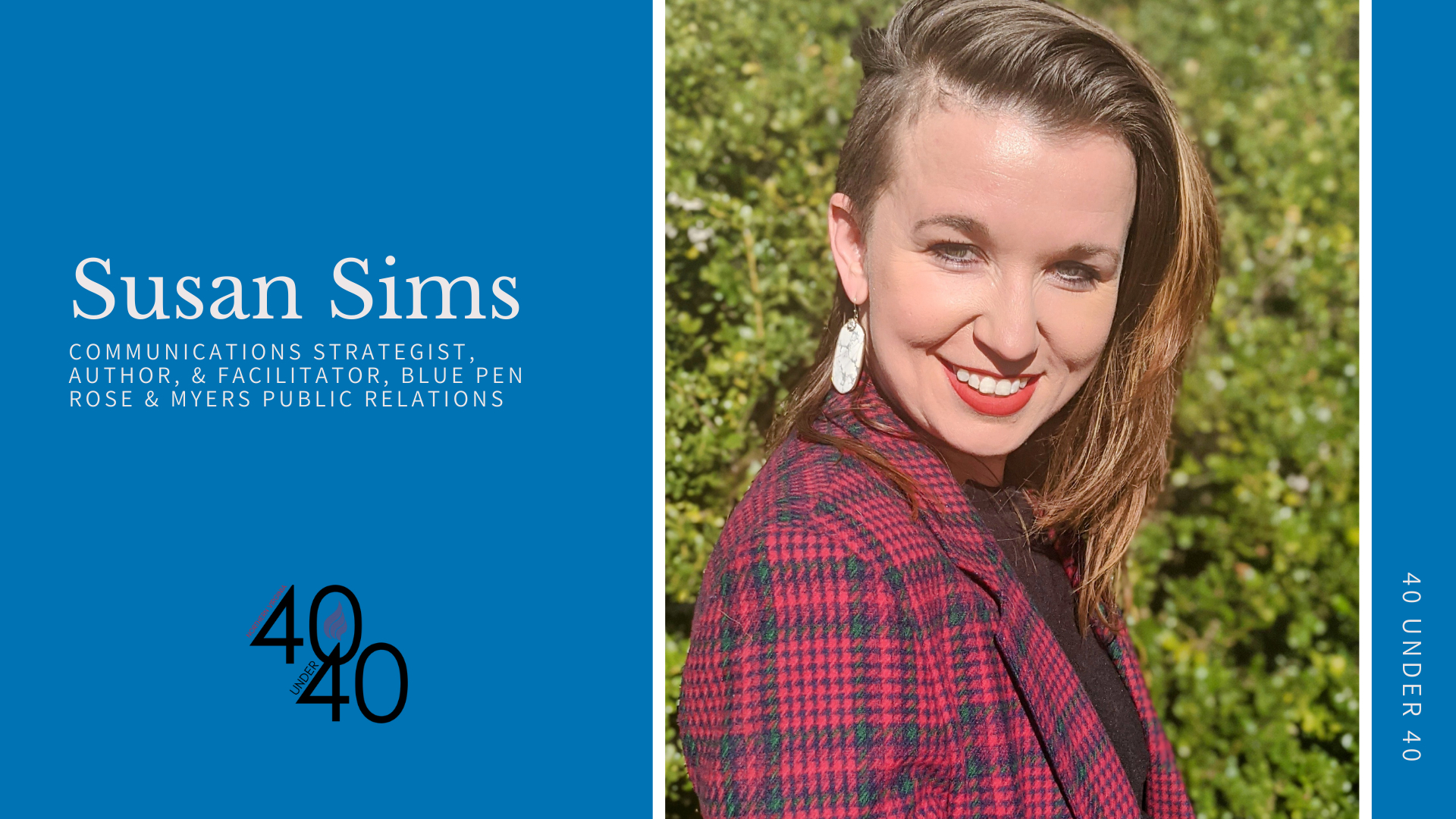 Lilian Tan is a strategy and operations leader committed to helping socially conscious organizations set long-term direction, launch, grow, and scale. As a former management consultant as well as in-house expert, she's worked with Fortune 500 companies, Forbes 100 largest non-profits, and high growth startups in the US and abroad, including organizations such as McDonald's Corporation, JC Penney, Grant Thornton, Save the Children, Rotary International, Open Society Foundation, and National Marrow Donor Program. She has lived in cities ranging from Austin to Kuala Lumpur to Kampala. Currently, she lives with her partner in Northern Virginia where she is the Chief Operating Officer for The Fuller project. She enjoys hiking, camping, reading, traveling, keeping up her piano and oboe skills, and the occasional round of golf.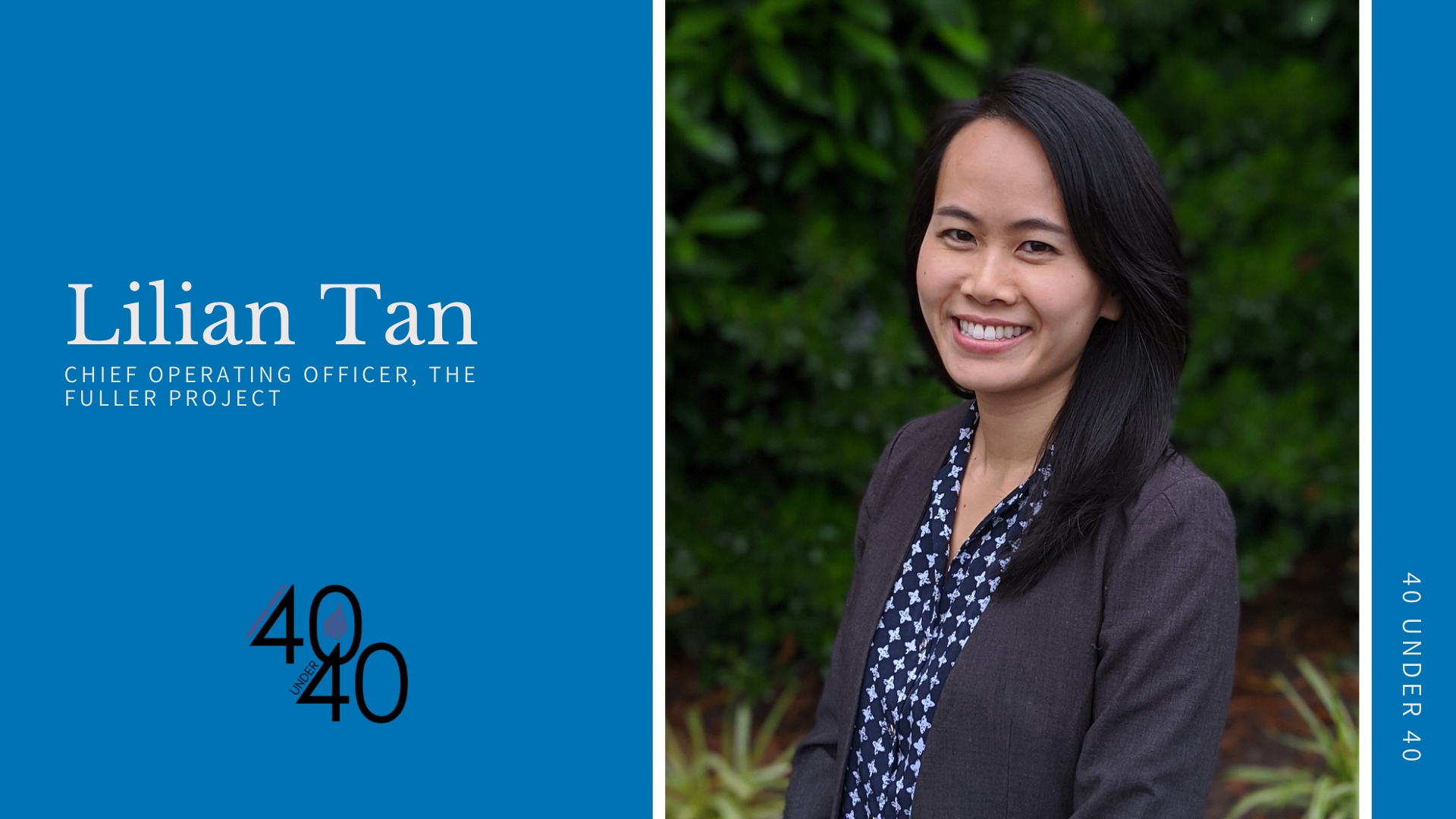 Leonard C. Tengco is a real estate and civil litigation attorney at Pesner Altmiller Melnick & DeMers PLC in Tysons. Leonard is a Director of the Asian Pacific American Bar Association of Virginia and member of the Fairfax Bar Association. Leonard is a member of the Library Board of Virginia, after being appointed by Governor Ralph Northam to serve a five-year term, and former member of the Virginia Asian Advisory Board. Leonard has been recognized by Virginia Business Magazine's Legal Elite for Civil Litigation and Real Estate Law. He was also selected to the 2019 and 2020 list of Virginia Rising Stars in Real Estate by Super Lawyers Magazine. In 2012, Leonard was elected to serve a four-year term on the Virginia Beach School Board. He is a graduate of James Madison University and Michigan State University College of Law. Leonard lives in Vienna with his wife and two-year-old daughter.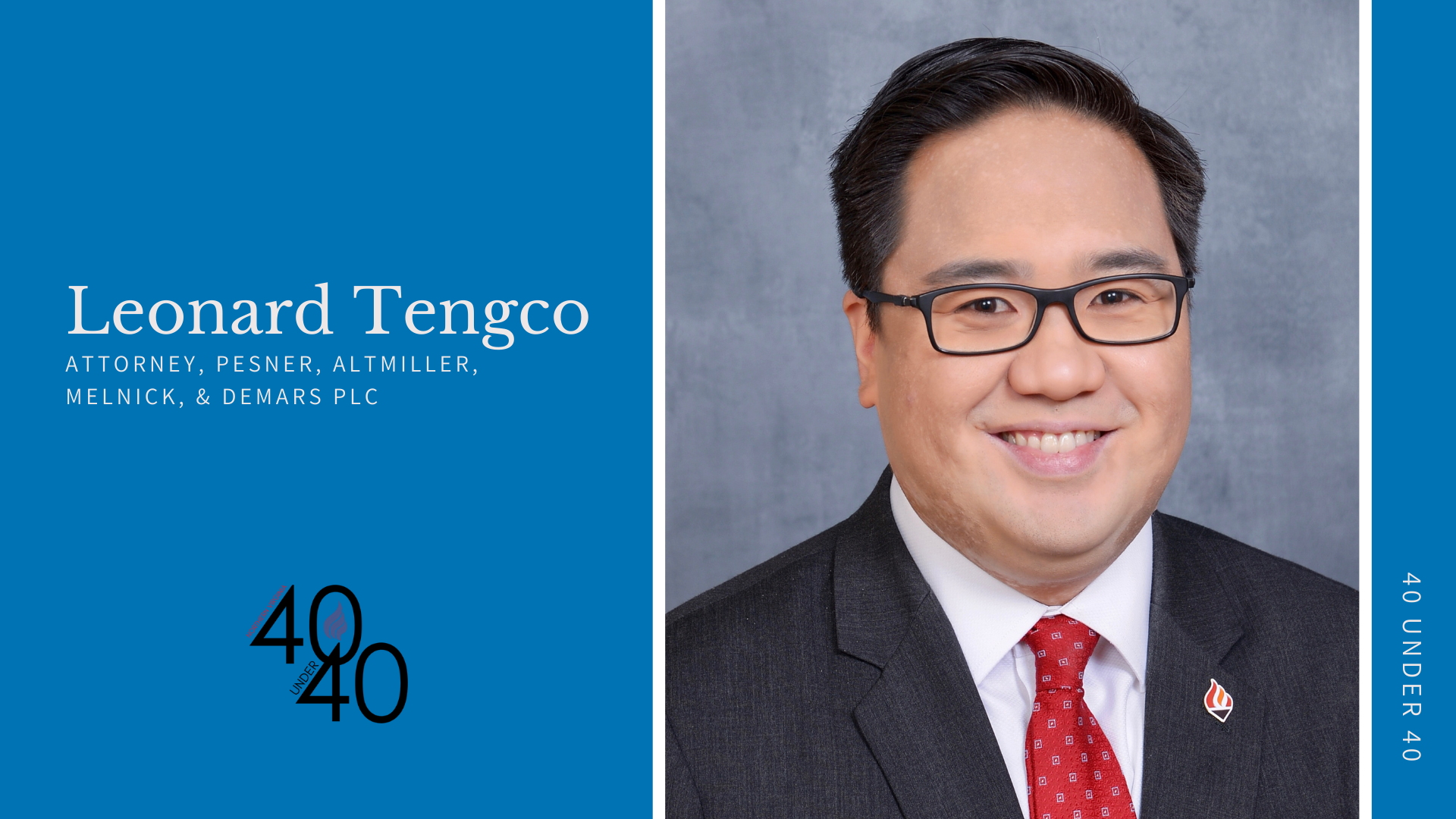 Clarence Tong is a political and civic leader in the City of Alexandria. Originally moving to Northern Virginia to work as a Capitol Hill staffer close to 15 years ago, he decided to make this region is home. During the Obama Administration, Clarence served at the U.S. Department of Energy on the congressional relations teams for Secretary Chu and Moniz and later joined the political affairs team at the Environmental Defense Fund. Since 2014, he has served as the Chair of the Alexandria Democratic Committee more than doubling its membership to close to 400 members during this time. He has been active in a number of environmental causes including serving as Treasurer of the Virginia Conservation Network and was recently appointed by Governor Northam to the Virginia Council on Environmental Justice. Clarence, his wife Alice, and Labradoodle Sorkin live in North Old Town.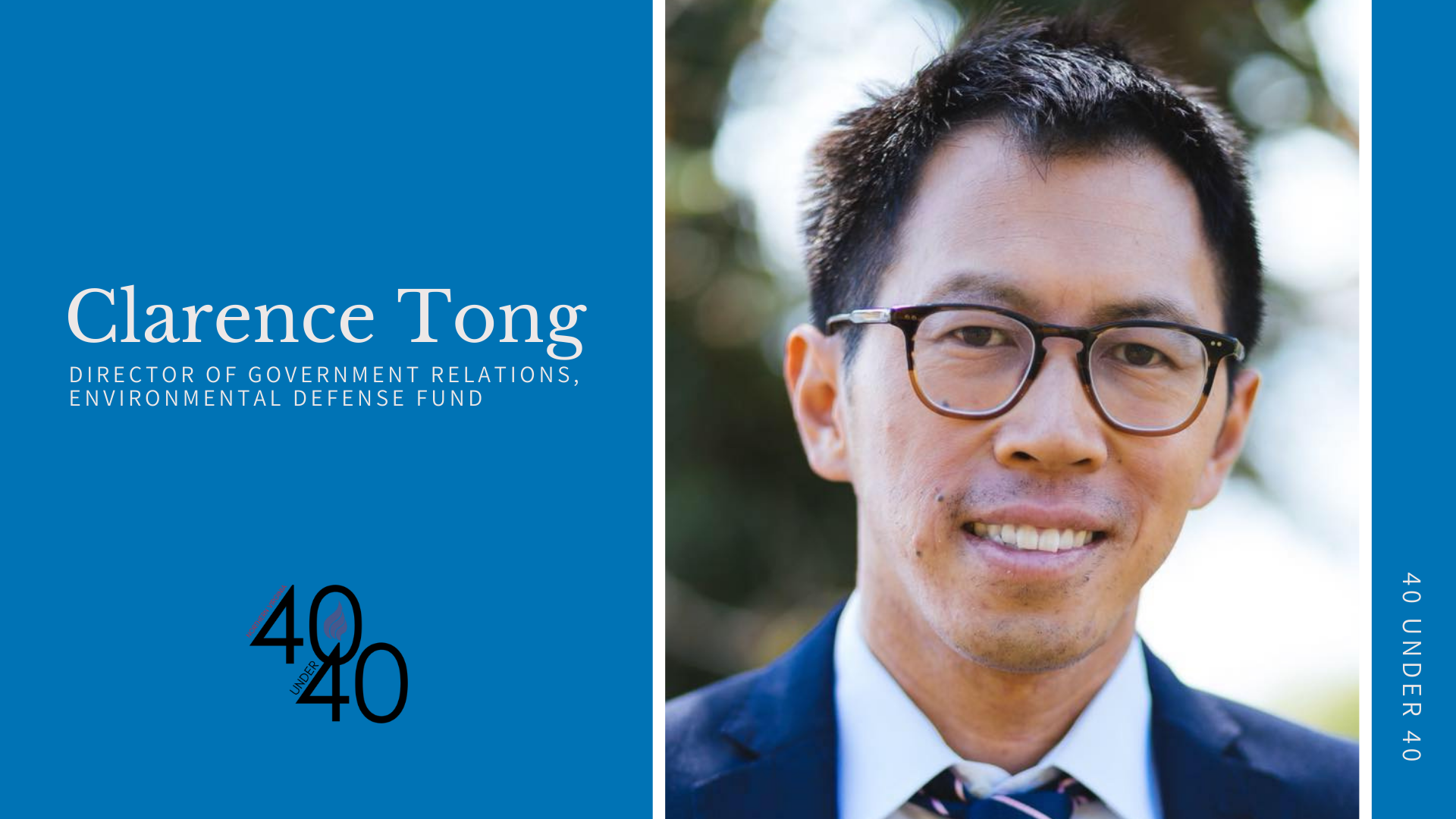 Meghan oversees marketing and community affairs for Capital One Center, the mixed-use development at Capital One's global headquarters. When fully built, this 6 million sq. foot destination will be home to a world-class performing arts center, a 1.2 acre skypark, and a 300-key hotel.
Previously, Meghan served as Director of Programs and Partnerships at the Tysons Partnership, working to accelerate the transformation of Tysons into an urban destination. Prior to working in Tysons, Meghan served as Director of U.S. Operations for EGI-Haiti, a business accelerator in Port-au-Prince; and managed philanthropic partnerships for The Pew Charitable Trusts and United Nations Foundation. She holds a B.S. in Business Administration from Virginia Tech, and an MBA from the University of Notre Dame, where she served as Chief Administrative Officer for Business on the Front Lines in Indonesia. In her free time she enjoys boxing, running with her Siberian Husky, performing improv comedy, and sampling wine; she has a Wine & Spirit Education Trust Level 2 Sommelier Certification.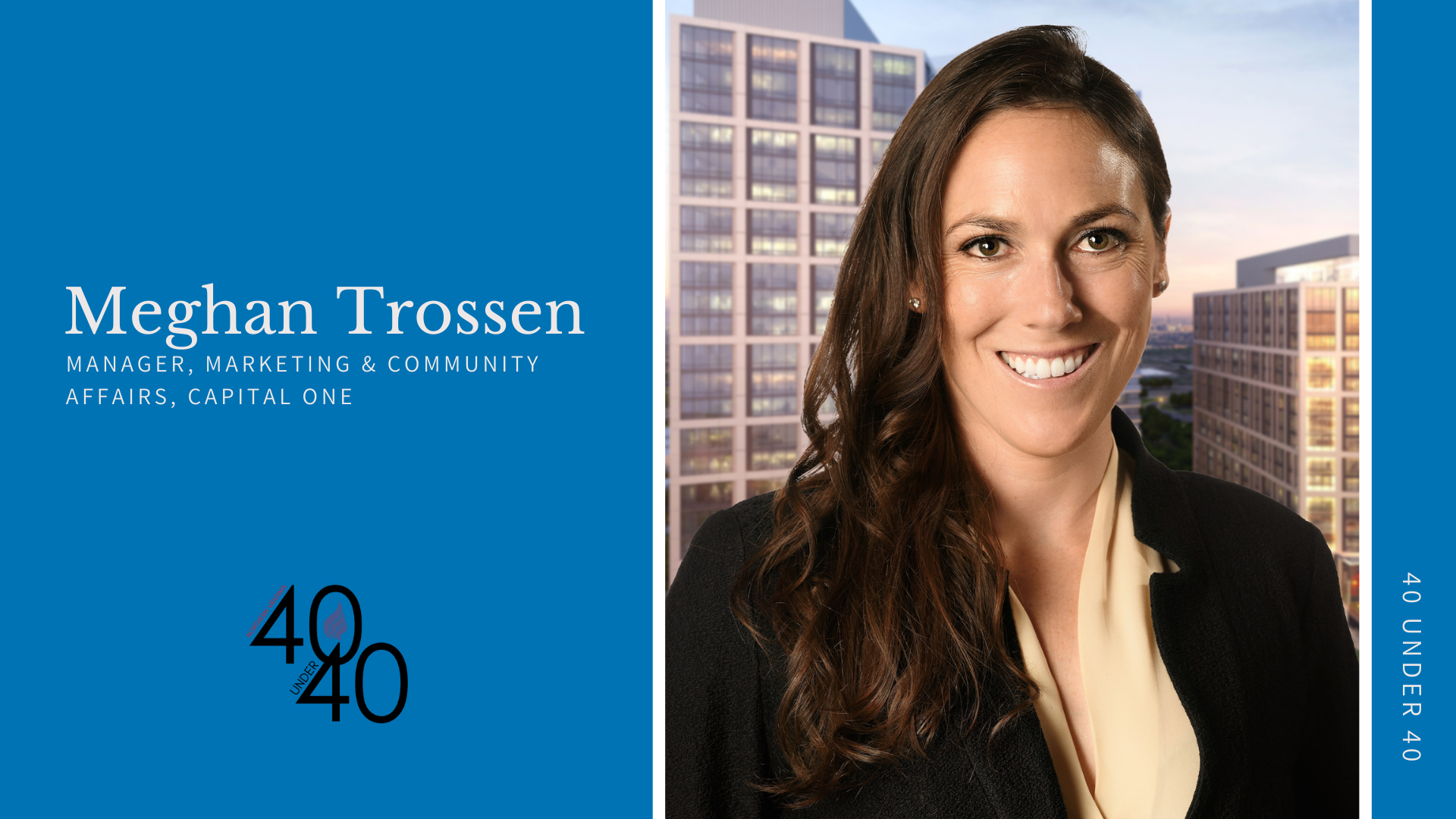 Jake Tuber is the Founder and Principal at Ticonderoga Advisory where he serves as a learning facilitator, executive coach, and consultant. An avid runner and athlete, Jake is the creator of Endeavorun, a premier retreat and development program for adult runners. He is also a top-rated adjunct lecturer at the City University of New York and volunteers as the Professional Development Advisor for the professional track team, District Track Club.
Prior to this, he spent years serving clients as a full-time faculty member at CEB (Gartner) Leadership Academies, facilitating leadership development programs, and as a Director for CEB Talent Management.
He is currently a Doctoral Candidate at Columbia University researching Adult Learning and Leadership. He also holds a Masters in Social-Organizational Psychology from Columbia University and a Bachelors in Philosophy from Georgetown University. He lives in Arlington with his amazing wife and their two children, Charlotte (human) and Russell (labrador).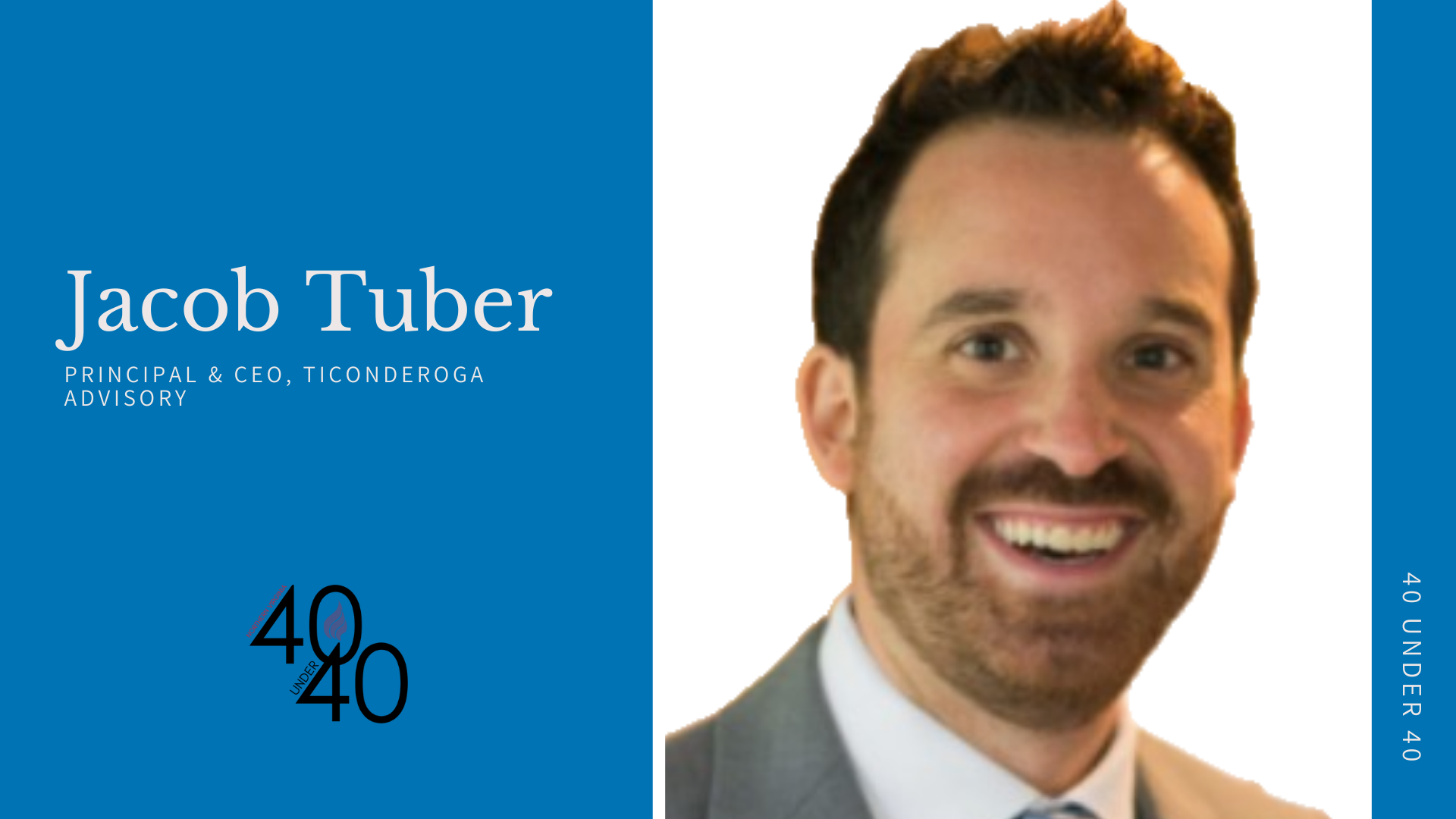 Emily started her career in youth development while serving three years in Bolivia as a Franciscan Lay Missioner. There, she taught computer literacy to over 400 school-age children. Emily continued along this career path at AHC Inc in Arlington, designing and implementing out-of-school time programming for the young residents of AHC's affordable housing communities. She quickly rose to a leadership role and shared her knowledge at multiple national conferences on literacy and project-based learning. Recognizing the opportunity to use data to improve efficiency and efficacy at AHC, Emily designed her current position as Manager of Data Analytics, where she leads efforts to promote a data-driven culture though analysis and visualization. She holds a BS in Chemistry and an MPA with a concentration in Non-Profit Management. Emily lives with her spouse and foster children in Alexandria and can most often be found at the library, hiking, or playing board games.