Leadership Center for Excellence is the region's trusted, non-profit resource for leadership development and civic engagement. Since 1998, the programs we offer and the network we nurture helps people change themselves, our community and the world.
We accomplish this by bringing the latest leadership research and training to our program participants so they can better engage with others and build our community's future. From high school students to established leaders, Leadership Center for Excellence is an accessible resource for every stage of the leadership journey.
Programs:
Leadership Arlington
Ignite Young Professionals
Volunteer Arlington
Summer Youth Fellows Program
Public Events:
40 Under 40
MLK Day of Service
Leadership Summit
Arlington Cares
Alumni Events:
Reunion Breakfasts
Stay Tuned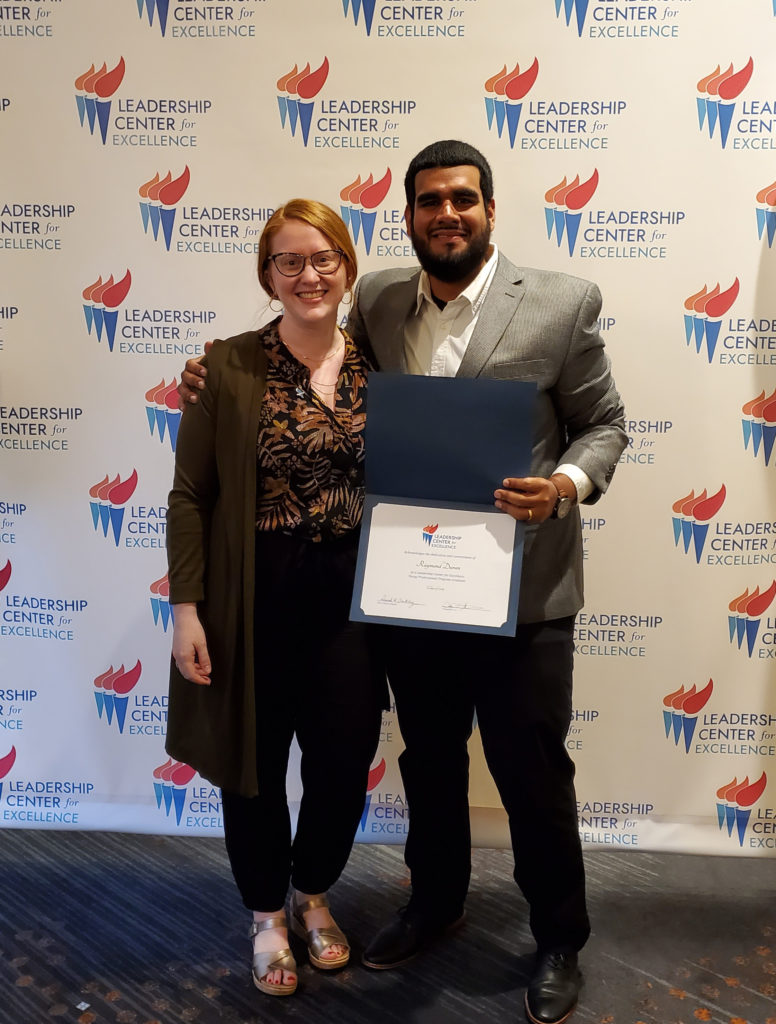 We wake up every day thinking about leadership and how it can make our community better and more inclusive for everyone. That drives us to connect leaders from all backgrounds to critical issues - and to each other - so they can create change. To support our participants, we infuse our offerings with thought-leaders working and researching at the forefront of their specialties. We lean into our reputation as the leadership Center differentiated by our strong skill-building emphasis. And, we love a lively networking event where thoughtful, engaged people enjoy conversations that spark new and renewed friendships, professional collaborations, and even new initiatives that generate social value. If this learning community sounds intriguing, please explore our programs and events and then send us an email or give us a call. We look forward to connecting you to the skills, issues, and people who will expand your own impact and change your life.
Ethics… Setting a moral compass in thought and action
Borderless Leadership… Inspiring integrity, responsibility and service across all personal, professional and geographical boundaries
Building Community… Providing essential resources to create an increasingly diverse, informed and enlightened community
Vision… convening and connecting leaders as catalysts for the good of the community
Impact… making a difference through achieving meaningful results to create lasting impressions
Learning… providing multiple access points to varying degrees of development, resulting in an ongoing continuum of leadership
The mission of Leadership Center for Excellence is to enlighten, inspire and connect leaders through community building and leadership development.
The vision of Leadership Center for Excellence is a prepared, inspired and inclusive leadership who together embrace responsibility for the common good.