Learn how to be a productive and effective nonprofit board member. Enroll in our On Board! training program. It empowers current and aspiring nonprofit board members and executives.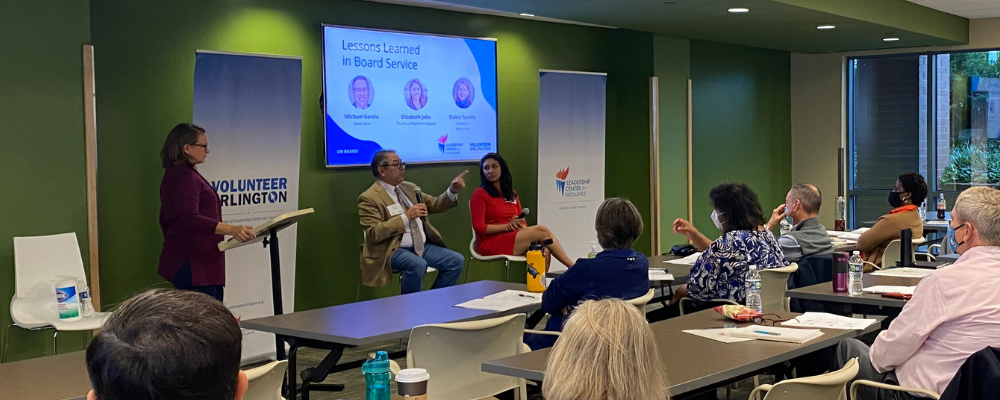 On Board! is a resource for:
Current and future nonprofit board members
Nonprofit executives
Companies that encourage volunteerism and board participation
Participants will come away with an overview of:
The landscape of nonprofit boards today

Key trends affecting nonprofits and their leaders
Integrating Diversity, Equity, Inclusion, and Belonging into the mission, composition, and work of the organization and board
Core functions and responsibilities of a nonprofit board
Case studies of nonprofit boards

Resources for further learning
Prospective nonprofit board members will be able to connect with Volunteer Arlington nonprofit partners.
Limited, needs-based scholarships are available to participate in On Board!
In evaluating scholarship requests, the Leadership Center for Excellence assesses historical and current volunteer experience, professional background, and motivations for completing the training. Apply for a scholarship.
We offer On Board training twice a year. Stay tuned for upcoming dates.
Seats for ON BOARD! are limited and expected to sell out. All registrations and payments are final and non-refundable. Registrations may not be transferred to future events.