Leaders' Night Out to Support LCE
Bring your classmates, family, and friends for a night out at Clare & Don's Beach Shack. Connect with fellow alumni, have a great meal, and listen to live music from Greg Hamilton (LA '14) & Rick Hegg while supporting the Leadership Center for Excellence's Scholarship Fund. Proceeds from your check will be donated to LCE's Scholarship Fund to support participation in our various programs. Direct donations to the scholarship fund are also encouraged.
When you arrive, please look for the LCE check-in table. We hope to see you there!
Hosted by LCE's Alumni Engagement Committee and Class Ambassadors.
Special thanks to Clare & Don's Beach Shack for partnering with LCE on this proceeds night.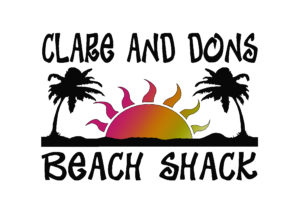 Take Action
Donate to the Scholarship Fund: leadercenter.org/donate/
Nominate a Leader for the Class of 2023: leadercenter.org/nominate-a-leader/
How to Get There
Clare & Don's Beach Shack (130 N Washington Street) is located in Falls Church City next to the State Theatre. Parking is available in the parking lot behind the restaurant. Overflow parking is available a block away in the top two levels of the Kaiser Permanente Parking Lot (across the street from the State Theatre at about 140 Park Ave), starting at 5:00 pm. Limited street parking is available in the area. Carpooling or taking an Uber is highly encouraged. Metrobus stops are nearby on the 2A & 28A.