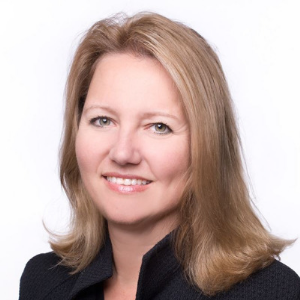 Karen Coltrane holds a B.A. in economics from the College of William and Mary and a M.S. in leadership from The Citadel.  She started her career 30 years ago as a banker where she found her passion for the nonprofit sector while volunteering.  She returned to William and Mary as its director of annual giving during the college's 300th anniversary and has since drawn on her foundation in board governance, fund development, and marketing in a range of leadership roles in diverse nonprofit environments including healthcare, trade/membership associations, and human services.  For 14 years, she was CEO of two of the nation's top children's museums in Richmond, Virginia and Columbia, South Carolina where she opened four satellite locations, merged three nonprofits, and left both museums debt free with significantly improved financials.  At the Leadership Center for Excellence, she has overseen curriculum evaluation and design processes for Leadership Arlington, Leadership Arlington Youth and Ignite Young Professionals programs, while piloting a leadership institute devoted to issues of diversity and inclusion.
Karen is a graduate of two civic-based leadership programs, Lead Williamsburg ('94 Inaugural Class) and Leadership South Carolina (2016).  She is also a Fellow of the Riley Institute at Furman University's Diversity Leaders Initiative.
In addition to 30 years of professional work for non-profits, Karen has been an active volunteer, including service as a regional president and member of the Board of Trustees of Big Brothers/Big Sisters of America. She was named the Central Virginia YWCA's 2012 Outstanding Woman of the Year in the category of Nonprofit Management.   Her husband, Rick, works for Federal Student Aid at the Department of Education in Washington, DC and their adult son, Sam, works in the media industry in New York City.  They are the proud caretakers of Brody, an oversized Yorkshire Terrier with an adorable underbite who loves to snuggle and take walks in his two favorite places:  Arlington, Virginia and Charleston, South Carolina.