The purpose of Leadership Arlington is to connect and develop a diverse network of established leaders and empower them with the knowledge and commitment to transform and support our community.
Drawing from the best of the prior 20+ years, the refreshed curriculum incorporates:
Curriculum developed by an experienced and knowledgeable faculty of experts who are senior leaders in their fields
A diverse cohort to facilitate interaction and relationship building among a diverse group of established leaders
Connections with past LCE alumni and high impact decision makers
A personalized "DiSC, Work of Leaders" profile assessment and training
The latest research methods and trends in leadership development
Program content which exposes participants to local government, economic development, arts, health and human services, education, public safety and justice, and environmental sustainability
Diversity, equity, inclusion, and belonging is integrated throughout all programming, with a focus on racial equity
Exposure to national and global trends on civic engagement with practical guidance on how to effectively implement personal and professional plans at a local level
Small group experiences that result in real community impact with Volunteer Arlington's nonprofit partners
Ticket to the annual Regional Leadership Summit at which fellow participants of other Northern Virginia leadership programs join to explore regional issues with area leaders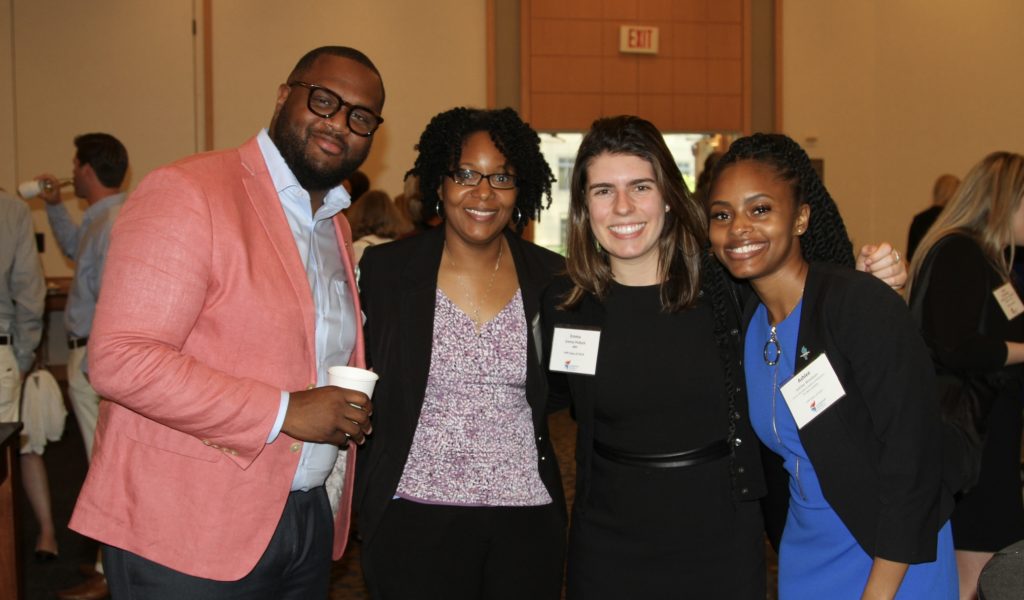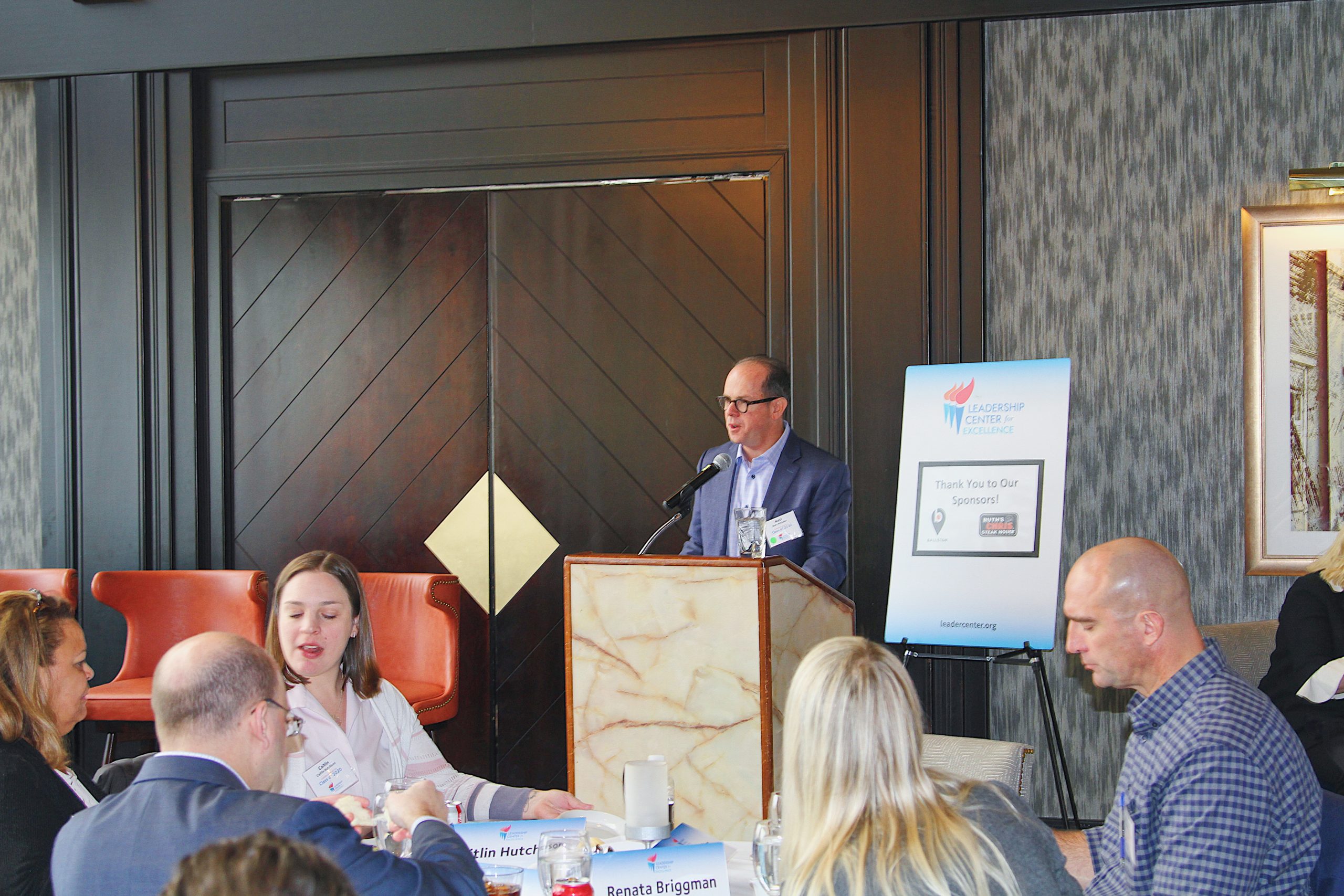 The Selection Committee seeks a diverse cohort of established leaders who demonstrate a commitment to personal growth, civic engagement and community impact.
Cohorts will reflect the following:
Representatives from business, government, non-profit, and volunteer sectors
A diversity of gender, race, religion, and background
A commitment to making a positive impact in Arlington (residence in Arlington County is not required)
If you would like to discuss the program, please contact Lisa Fikes at lfikes@leadercenter.org.

The Class of 2024 is comprised of leaders from the business, government, and nonprofit sectors. They have all demonstrated a commitment to personal growth, civic engagement, and community impact.
Stephanie Alisuag-Schreiber, Booz Allen Hamilton
Andrea Avendano, Columbia Pike Partnership
Christopher Belmont, Markon Solutions
Jerome Boettcher, Arlington Soccer Association
Tania Bougebrayel Cohn, Arlington County Government, Department of Public Safety Communications and Emergency Management
Margaret Boyd, The Craddock Group
Jonathan Brown, Volunteers of America Chesapeake & Carolinas
Monique Bryant, Challenging Racism
Whitney Camper, Accenture Federal Services
Joy Candelieri, EagleBank Corp
LaTasha Chamberlain, Arlington County Police Department
Dr. Jacqueline Charles, Department of Defense, Office of Small Business Programs
Divya Chopra, Meta Platforms, Inc.
Christine Dondero Bettwy, Rock Recovery
Rich Dooley, Arlington County Government, Department of Environmental Services
Morgan Foley, Dupont Circle Solutions
Charnita Fox, Animal Welfare League of Arlington
Allan Gajadhar, NetImpact Strategies
Ashley Hammond, Educational Theatre Company
Rev. Craig Harcum, Macedonia Baptist Church
Collette Hemenway, National Rural Electric Cooperative Association
Whytni Kernodle, Arlington Independent Media
Tom Kincaid, Dominion Energy
Wendy Leedy, Amazon Web Services (AWS)
Stephen Linkous, Arlington Public Schools
Keith Lotf, Arlington Community Federal Credit Union
Timothy Mazzucca, Savills Inc.
Charles McCullough, Alliance for Housing Solutions
Aaron Miller, PhD, Arlington County Government, County Manager's Office
Maria Dolores Navia, JBG Smith
Haley Norris, Arlington Partnership for Affordable Housing
Naema Nur, General Dynamics Information Technology
Jennifer Sauter-Price, Read Early And Daily (READ)
Maria Seniw, George Mason University
Katarzyna Shaw, FNP-C, PathForward
Jennifer Sosin, Weber Shandwick (Retired)
Ryan Touhill, Arlington Economic Development
Karen Vallejos Corrales, The Dream Project
Geoffrey Vaughan, Aleut Federal
Ben Wills, National Landing Business Improvement District
Larkin Wilson, United Bank
Justin Zakia, CRi
SCHEDULE
Classes will meet on the following days from 8:45 a.m. – 5:00 p.m.
Thursday, September 21, 2023 - Opening Program
Thursday, October 19, 2023 – Government Day
Thursday, November 16, 2023 – Economic Development Day
Thursday, December 14, 2023 – Arts Day
Thursday, January 18, 2024 – Health and Human Services Day
Thursday, February 15, 2024 – Public Safety and Justice Day
Thursday, March 21, 2024 – Education Day
Thursday, April 18, 2024 – Environmental Sustainability Day/Closing Retreat
Thursday, May 16, 2024- Regional Leadership Summit and Commencement (followed by reception)
TUITION/SCHOLARSHIP DETAILS
$5,500
Leadership Center for Excellence encourages all qualified candidates to apply regardless of financial status. 
Tuition covers the monthly programs, access to the LCE alumni directory, and one ticket for the Regional Leadership Summit and Alumni Reception.
Leadership Arlington provides a limited number of scholarships to nonprofit and small business applicants, based on need and funds available. Scholarship requests are not a factor in the selection process.
Scholarship applications were due at the same time as the program applications (Friday, May 26, 2023 at 5:00 p.m.). Scholarship applications will not be accepted after this date.
QUESTIONS
If you would like to discuss the Leadership Arlington program, please contact Lisa Fikes at lfikes@leadercenter.org.
Click on headshots for bios
Our Faculty are leaders committed to lifelong professional growth and community engagement.  They are engaging presenters who appreciate the unique role civic-based leadership programs play in building individual leadership capacity and community-wide leadership capacity. Interacting with leaders at the local, state, and national levels across business, government, and nonprofit sectors, our team shares insights and experiences with program participants that help them become change agents in their spheres of influence.
Click on faculty headshots to access their LinkedIn profiles.
Participation opens the door to ongoing personal growth, professional development, and community leadership through an integrated, systems-based leadership education, framed around local issues.  The curriculum is designed using an experiential learning approach that includes visiting local institutions - when and where possible – class discussions with cross-sector thought leaders, and policy analysis.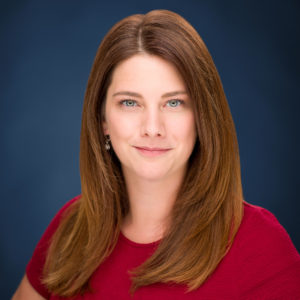 "As a transplant from the Midwest, I didn't grow up with the context around how the DMV area operates. Leadership Arlington has been an absolute eye opener for me and I can feel my roots growing more deeply into this community with each session. And it isn't only the programming within the program. Perhaps even more meaningful are the connections with brilliant, talented, and passionate leaders from the area that I have been able to cultivate throughout the program."
Stacy Cook, LA Class of '19, Principal, Perception Learning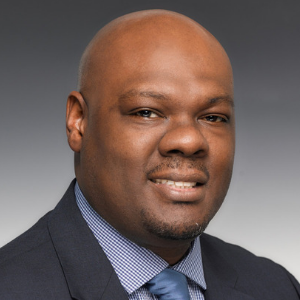 "I expected to learn about the community through Leadership Arlington – and I did. What I didn't expect was that I would form connections and friendships that would last well beyond Leadership Arlington's graduation. I rarely go a day without running into a graduate of Leadership Arlington. And my own classmates still get together regularly. I would go through it again if they would let me!"
Sam Kelly, LA Class of '17, Former CEO, Bridges to Independence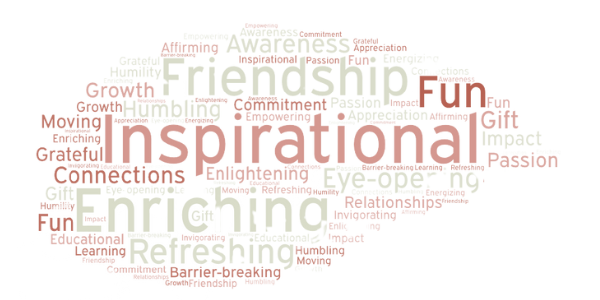 Word cloud built from responses to Leadership Arlington Class of 2022 survey