RACIAL EQUITY PROGRAMS & RESOURCES

The Leadership Center for Excellence (LCE) is committed to community-based leadership training, and we are on a journey of building a more diverse, equitable, and inclusive organization and society where everyone belongs.
Please use this resources page to learn more about how we can all more effectively lead our communities by listening, learning, and acting. 
To help us learn more about racial equity programs across the Commonwealth of Virginia, please complete this form.
RACIAL EQUITY INITIATIVES
2022 Racial Equity Summit
Wednesday, December 7, 2022
8:45 - 10:45 a.m. ET
Virtual
Thank you to everyone who joined us on December 7, 2022, (see full agenda) for this free virtual summit to hear stories that illustrate racial equity programming at work and network with attendees.
2021 Virginia Statewide Summit on Racial Equity
We hosted a virtual Virginia Statewide Summit on Racial Equity on Tuesday, December 7 from 9:00 – 10:30 a.m. ET (view agenda). The event celebrated and elevated racial equity work across the Commonwealth of Virginia. The summit was a unique opportunity to learn from leaders who are creatively inspiring their communities to listen, learn, and act. Together, we are striving to reach racial equity.
Watch the 2021 Virginia Statewide Summit on Racial Equity
2021 Racial Equity Listening Sessions
Sponsored by Amazon
In October 2021, we hosted four, separate, regional listening sessions across the Commonwealth of Virginia to discuss diversity, inclusion, and racial equity.
The listening sessions brought together elected officials, economic development and chamber leaders, statewide leadership programs, volunteer centers, and civic engagement leaders.
The regional session goals were to create a brave space for local leaders to hear about statewide programming while at the same time, listen to one another's hopes, realities, and challenges around achieving racial equity in their local communities.
These events were by invitation only.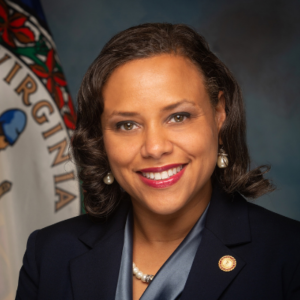 Special remarks were made by Dr. Janice Underwood, Chief Diversity, Equity, and Inclusion Officer for the Commonwealth of Virginia
Thank you to our sponsor for supporting our racial equity initiatives.