IGNITE YOUNG PROFESSIONALS
The purpose of the Ignite Young Professional Program is to expose participants to ideas, organizations, and established area leaders that can offer a space to explore personal and professional leadership development and catapult emerging leaders into situations that create value and impact.
Ignite Young Professional Top Deliverables:
Cross-sector relationships with fellow classmates, creating an instant cohort of peers
A personalized "DISC, Management" profile assessment
Exposure to diverse area nonprofit and business leaders, including guided, small groups discussions with mentors from the Leadership Arlington alumni group
Education sessions with experts in areas including leadership theories, high performing teams, diversity, equity, inclusion and belonging, networking, presentation skills, and conflict resolution
Opportunity to work with a team service project generating real community impact with one of Volunteer Arlington's nonprofit partners
Free ticket to the annual Leadership Summit at which fellow participants of other Northern Virginia leadership programs join to explore regional issues with area leaders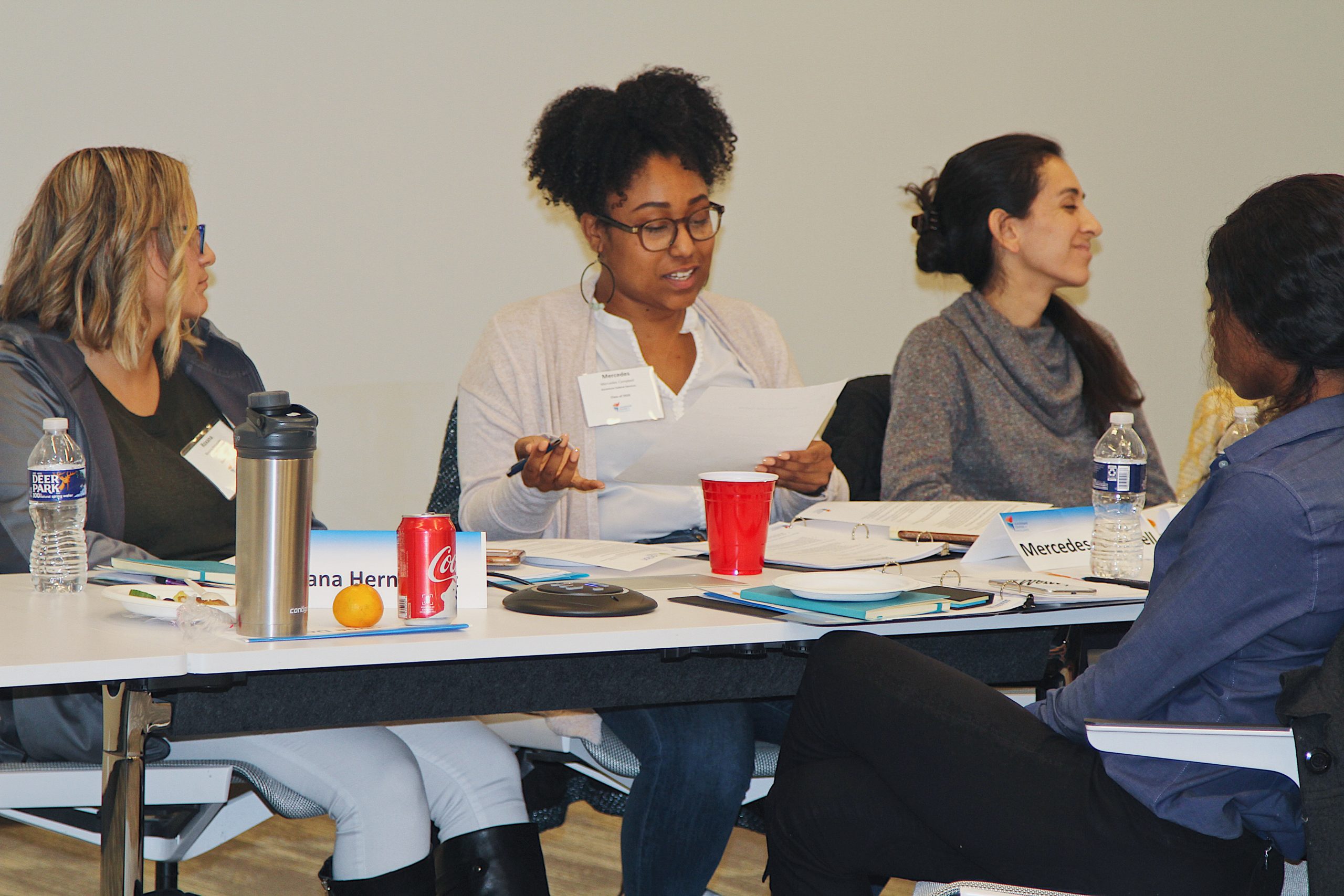 We are now accepting applications for the Ignite Young Professionals Class of 2023!
APPLICATION DETAILS
Applications are due by Friday, May 27, 2022, at 5:00 p.m. ET. Applicants will be notified by Friday, June 10.
CLASS OF 2023 SCHEDULE
Classes will meet on the following days from 12:00 p.m. – 5:00 p.m.
Thursday, October 13, 2022
Thursday, November 10, 2022
Thursday, December 8, 2022
Thursday, January 12, 2023
Thursday, February 9, 2023
Thursday, March 9, 2023
Thursday, April 13, 2023
Friday, May 19, 2023 - Regional Leadership Summit and Commencement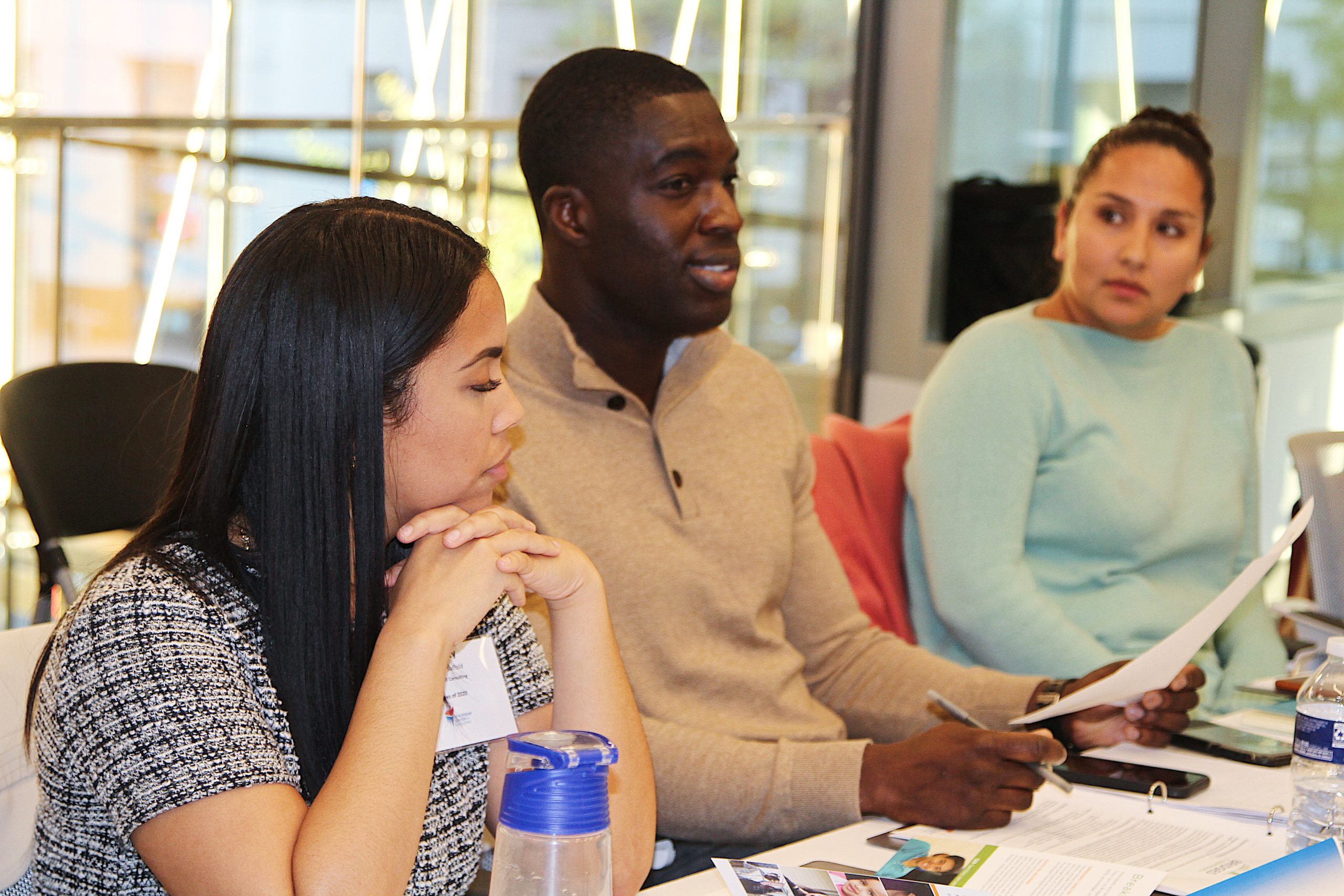 TUITION/SCHOLARSHIP DETAILS
$2,850
Leadership Center for Excellence (LCE) encourages all qualified candidates to apply regardless of financial status.
Tuition covers the monthly programs, one ticket for the Regional Leadership Summit and Alumni Reception, and access to the LCE alumni directory and ongoing alumni resources and networking opportunities.
LCE provides partial scholarships to nonprofit and small business applicants, based on need and funds available. Scholarship requests are not a factor in the selection process.
To be considered for a scholarship, the scholarship application must be turned in by the application deadline of Friday, May 27, 2022.

CLASS LIST
Ibrahim Abdul-Jawad, Arlington County Fire Department
Amina Ait-Bella, Arlington County Government, Board Office
Edgar Kodzo Awumey, AHC Inc.
Nicholas Billy, Ballston Business Improvement District
Zoe Cooper, Leidos
Allison V. Farrow, National Science Foundation
Wynn K. Hunsaker, Indigo Asset Services
Alexandria Johnson, Arlington County Government, Department of Human Services
Kristen Johnson, Dominion Energy
Bennett Kriete, Accenture Federal Services
Shannon B. Maloney, Washington Gas
Brittany Elizabeth Martin, Arlington Public Library
Haley Miller, The Craddock Group
Michael Morton-Campbell, Arlington County Sheriff's Office
Melissa Anne Mulé, AHC Inc.
Anna Michael Pavluk, Morgan Stanley
Afua Riverson, U.S. Department of State
Raquel Sheriff, Accenture Federal Services
Ned Sieverts, The Craddock Group
Shane Simmonds, Arlington County Government, Emergency Communications Center
Margaret Bishop Snedden, Rocklands Barbeque and Grilling Company
Kimberly A. Soules, Arlington County Police Department
Noe Urquia Cuadra, Phoenix Bikes
Alyssa Williamson, Arlington County Government, Department of Environmental Services
CLASS OF 2022 SCHEDULE
The Ignite Young Professionals Class of 2022 session dates:
Thursday, October 7, 2021 - Opening Retreat
Thursday, November 4, 2021 - Program Day
Thursday, December 2, 2021 - Program Day
Thursday, January 6, 2022 - Program Day
Monday, January 17, 2022 - MLK Day of Service
Thursday, February 3, 2022 - Program Day
Thursday, March 3, 2022 - Program Day
Thursday, April 28, 2022 - Program Day
Friday, May 20, 2022 - Regional Leadership Summit and Commencement
"My expectations after my acceptance to the Spring 2014 Young Professionals Program class were to sharpen some professional skills, learn about the new community to which I had recently moved and make a few contacts along the way. The program exceeded those expectations and more!"
Dan Imhoff, BB&T, Spring Class of 2014 Participant
"I've been pleased to witness the transformation of my team members who have completed the Leadership Center's Young Professionals Program. Their confidence, collaborative spirit and broader consulting skills have developed significantly as a result of the program. Though we always pride ourselves on hiring the best at every level, the Young Professionals Program catapults these rising stars forward at a significantly greater pace."
Zach Wahl, Enterprise Knowledge, Employer of Participant
"Leadership is the key to success for businesses and communities. I can think of no better preparation for future leaders in this area than the Young Professionals Program."
Todd Yeatts, Boeing, Employer of Participant