IGNITE YOUNG PROFESSIONALS
The purpose of the Ignite Young Professional Program is to expose participants to ideas, organizations, and established area leaders that can offer a space to explore personal and professional leadership development and catapult emerging leaders into situations that create value and impact.
Ignite Young Professional Top Deliverables:
Cross-sector relationships with fellow classmates, creating an instant cohort of peers
A personalized "DISC, Management" profile assessment
Exposure to diverse area nonprofit and business leaders, including guided, small groups discussions with mentors from the Leadership Arlington alumni group
Education sessions with experts in areas including leadership theories, high performing teams, diversity, equity, inclusion and belonging, networking, presentation skills, and conflict resolution
Opportunity to work with a team service project generating real community impact with one of Volunteer Arlington's nonprofit partners
Free ticket to the annual Leadership Summit at which fellow participants of other Northern Virginia leadership programs join to explore regional issues with area leaders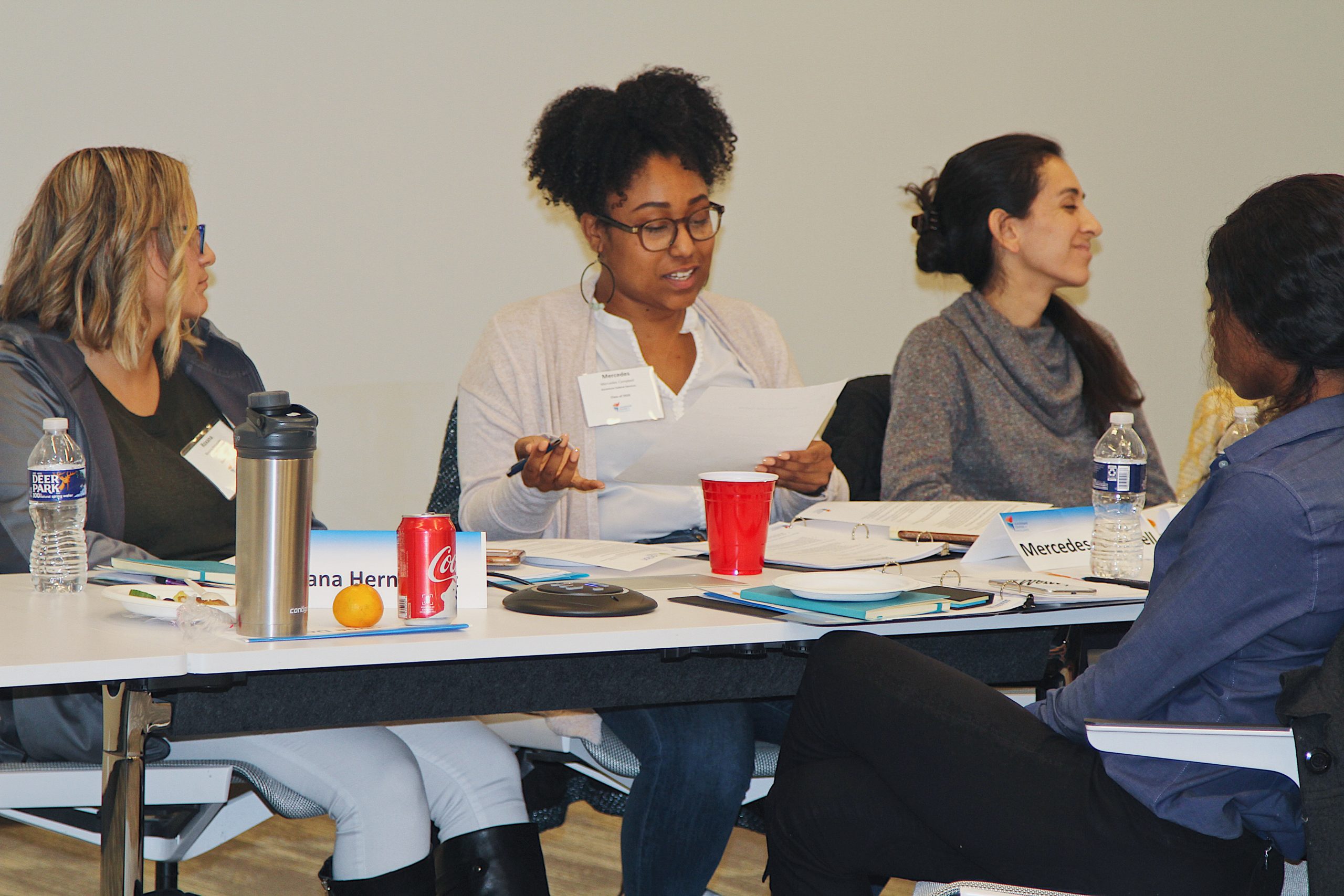 CLASS LIST
Hawaya Abby, Arlington County Government, Department of Technology Services
Luis Alvarado, Edu-Futuro
Bridget Alzheimer, Arlington Law Group
Krista Anderson, Gartner
Samuel Banks, Bean Kinney & Korman
Casey Cappelletti, Academy for Radiology & Biomedical Imaging Research
Ruthman Collington, Arlington County Fire Department
Tiffany Dawson, GDIT
Suzanne Dolan, Cvent
Jared Dubin, Accenture
Megan Hansen, New Hope Housing
Robin Harry, Arlington County Government, Department of Human Services
Leanne Hoover, CareFirst BlueCross BlueShield
Jennifer Lincoln, Chain Bridge Bank, N.A.
Emily Lynch, The Craddock Group
Maya Miller, Bridges to Independence
Jewellyn Nadtochiy, Accenture Federal Services
Yehoshua Chaim Orozco, Arlington Public Library
Justin Parks, Dominion Energy
Thomas Philibin, Ballston BID
Zoraya Quintanilla, AHC Inc.
Colleen Rasa, National Landing BID
Seila Santiago, AHC Inc.
Eric Sargeant, International Association for Dental Research
David Sisson, The Craddock Group
Henry Spencer, Arlington County Fire Department
Matthew Strote, Signature Theatre
Katelyn Thomas, Arlington County Government, County Manager's Office
Alejandra Underwood, Columbia Pike Partnership
Jose Villalta, Lidl US
Tressa Vitus, Arlington County Government, Department of Real Estate Assessments
Alexandra Wahl, Washington Workplace
Christopher Wildy, AHC Inc.
SCHEDULE
Classes will meet on the following days from 12:00 p.m. – 5:00 p.m.
Thursday, October 13, 2022
Thursday, November 10, 2022
Thursday, December 8, 2022
Thursday, January 12, 2023
Thursday, February 9, 2023
Thursday, March 9, 2023
Thursday, April 13, 2023
Thursday, May 18, 2023 - Regional Leadership Summit and Commencement
TUITION/SCHOLARSHIP DETAILS
$2,850
Leadership Center for Excellence (LCE) encourages all qualified candidates to apply regardless of financial status.
Tuition covers the monthly programs, one ticket for the Regional Leadership Summit and Alumni Reception, and access to the LCE alumni directory and ongoing alumni resources and networking opportunities.
LCE provides partial scholarships to nonprofit and small business applicants, based on need and funds available. Scholarship requests are not a factor in the selection process.
The scholarship deadline for the Class of 2023 has passed.
QUESTIONS
If you would like to discuss the program, please contact Hannah Dannenfelser, Community Engagement Director, at hdannenfelser@leadercenter.org.
"My expectations after my acceptance to the Spring 2014 Young Professionals Program class were to sharpen some professional skills, learn about the new community to which I had recently moved and make a few contacts along the way. The program exceeded those expectations and more!"
Dan Imhoff, BB&T, Spring Class of 2014 Participant
"I've been pleased to witness the transformation of my team members who have completed the Leadership Center's Young Professionals Program. Their confidence, collaborative spirit and broader consulting skills have developed significantly as a result of the program. Though we always pride ourselves on hiring the best at every level, the Young Professionals Program catapults these rising stars forward at a significantly greater pace."
Zach Wahl, Enterprise Knowledge, Employer of Participant
"Leadership is the key to success for businesses and communities. I can think of no better preparation for future leaders in this area than the Young Professionals Program."
Todd Yeatts, Boeing, Employer of Participant