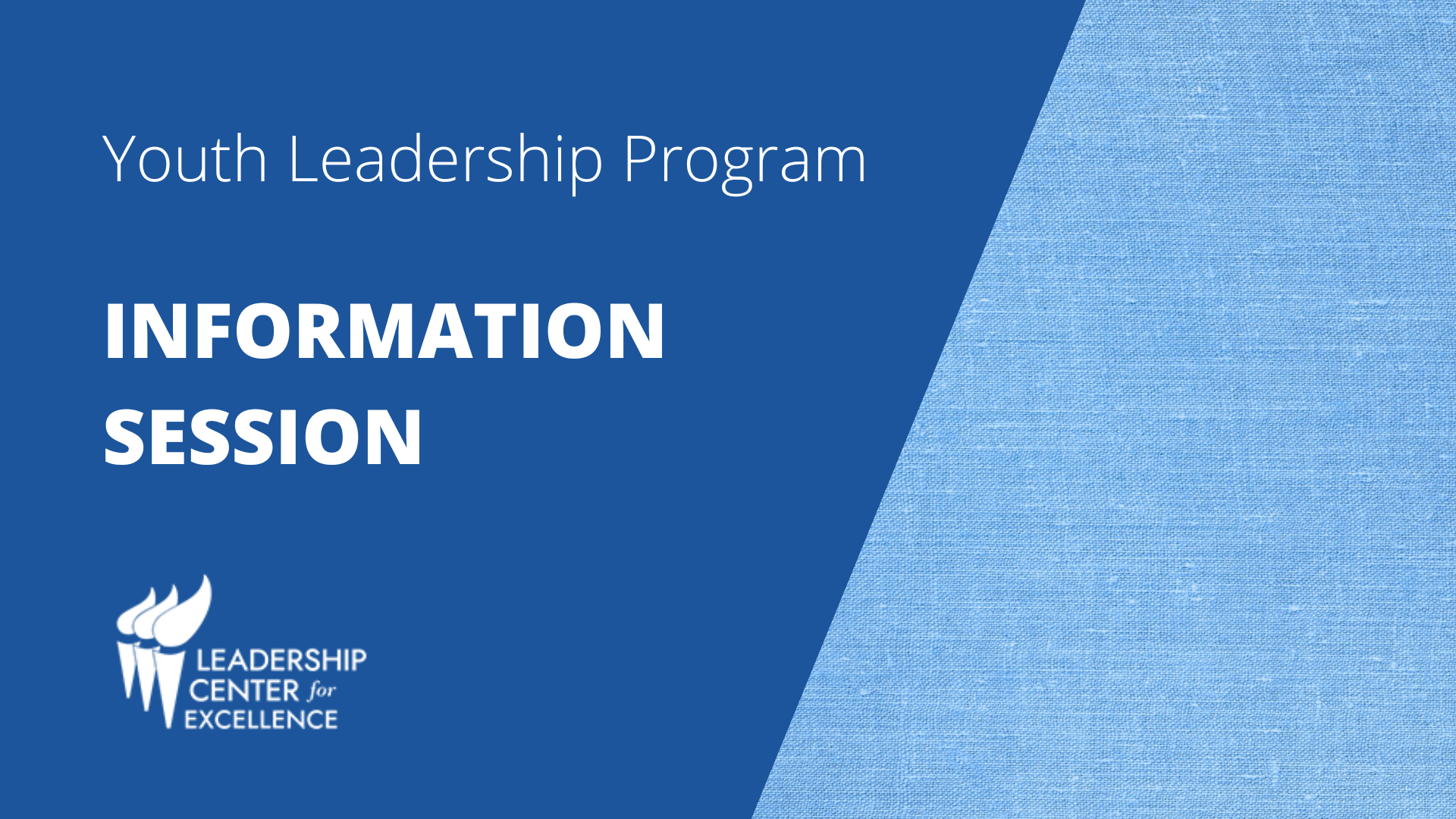 Youth Leadership Program: Summer 2023 Information Session
Will you or your child be a rising 11th or 12th grader this summer? Are you or your child interested in an opportunity to learn about leadership, civic engagement, and community building with other students in the community?
Join the Leadership Center for Excellence for this free virtual information session to learn about the Youth Leadership Program. This is an opportunity to learn about the program and ask questions before the March 31 application deadline.
Questions? Contact Hannah Dannenfelser, Community Engagement Director, at hdannenfelser@leadercenter.org.