Our people include our volunteer Board of Regents, our faculty and our staff.
Our Board of Regents are graduates of our programs committed to making the organization even better for the leaders who follow. As the official stewards of the Center's mission, they serve as program recruiters, event ambassadors and community connectors. In addition, they work hard to ensure the organization is financially sustainable for future generations of leaders.
Our Faculty is selected to create an intentionally broad range of knowledge and experience for our programs and events. The Center's faculty members are experts in their fields. But they are also engaging presenters who prioritize leadership development and appreciate the unique role civic-based Leadership Centers play in building individual and community-wide leadership capacity.
Our Staff is small but passionately committed to lifelong professional growth and community engagement. Interacting daily across business, government and nonprofit sectors, our staff strives to build programs and events that support leaders and their development – so they can bring their best to advancing our community.
Click on headshots for bios
Note: Years listed after individuals' names indicate the year in which they graduated from Leadership Arlington. "YPP" before a year indicates graduation from the Young Professionals Program.
REGIONAL LEADERSHIP COUNCIL
Doug Brammer
Government Affairs Manager, Verizon
Mark S. Ingrao, CCP, CAE
President & CEO of the Greater Reston Chamber of Commerce
Deborah T. Johnson
Regional Director for State & Local Affairs for Northern Virginia, Dominion Energy
Pinkie Dent Mayfield
Vice President-Corporate Affairs & Special Assistant to the Chairman of Graham Holdings Company
Matthew D. Shank, Ph.D.
President, Marymount University
Click on headshots for bios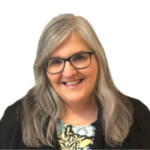 Christine Wilson
MtoM, Marketing Consultant
Juan Johnson
DMV Diversity & Inclusion Faculty