Pursuing Purpose Over Passion: Edson Bravo Alumni Story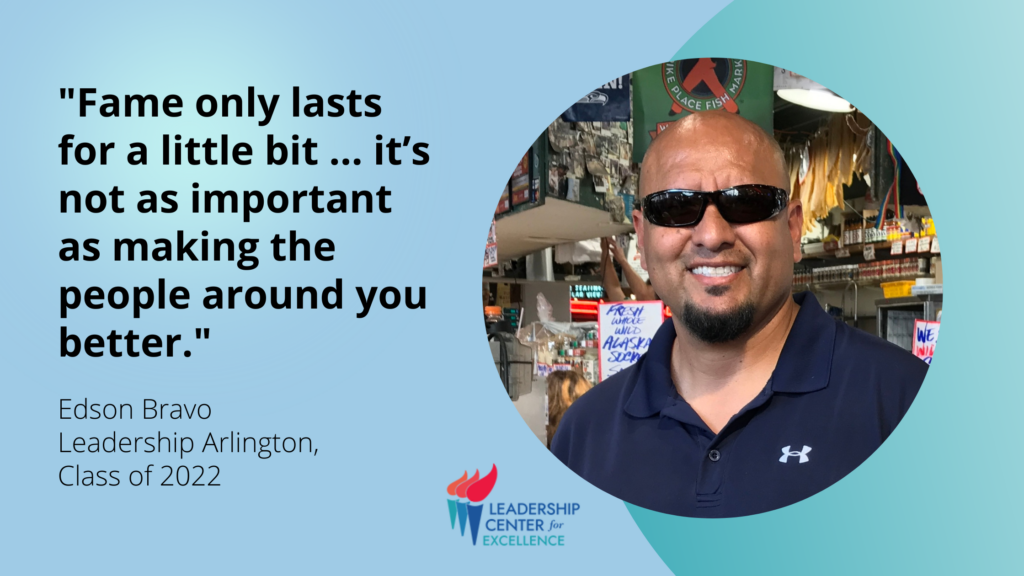 For more than 25 years, Edson Bravo (LA '22) has led and supported Arlington's teenagers through his work with Arlington County's Parks & Recreation Department. As the Teen Programmer, he makes sure that local students have exciting and fulfilling opportunities to grow, safe places to be after school, and a community to support them. Edson has made an incredible impact on the lives of kids in the area, many of whom are now well into adulthood. But it never would have happened if he hadn't chosen to step back from fame as a professional soccer player for Bolivia.
Leading kids to have successful and happy lives is a personal mission for Edson, whether that's the teenagers going through Arlington County Parks & Recreation programs, or his own children. After four years as a professional soccer player, Edson realized "fame only lasts for a little bit … it's not as important as making the people around you better."
As a young immigrant to the United States, he recalls watching his parents work hard to make a better life for him and his sister. This includes memories of spending evenings sitting under the stairs in the Springfield Mall as their mom and dad cleaned the mall. His parents wanted to provide more opportunities for him and his sister than they had. Edson says "They set the example to work hard and to respect people." It instilled a sense of resilience and love for family and led to Edson having a home in the Arlington area, being an engaged parent with his three kids, and being successful in his career with Arlington County Parks & Recreation. "All three of my kids are in college," he says. "I think they're going to become better than me."
Arlington County's Parks & Recreation Department has year-round programming to support teenagers. They have DJ training, jobs running moon bounces and face painting, skate nights, sports, and much more. As a supervisor, Edson oversees the vision and delivery of many of these activities. Throughout his work, Edson constantly sees students whose experiences he shares. He connects with immigrant students who are working to get on track while their parents work incredibly hard to provide for them. He also relates to students who are bullied and discriminated against as they work to find their place in the world.
The greatest lesson Edson strives to instill in young people is to be "quick to listen and slow to speak." He's a strong believer that humility can get you far and that it's important to understand that you don't know everything and have a lot to learn. As a parent, as a staff supervisor, and as a mentor to teenagers, this is the message that he works hard to share in an effort to support and guide others to create a positive impact.
LCE's Leadership Arlington program transforms highly motivated individuals into a network of leaders committed to the community. It is designed for experienced leaders who want to increase their impact on their organization and their communication.

Applications for the Leadership Arlington Class of 2024 will open in early 2023. Nominations are accepted year round.